Vikings No. 1 pick Laquon Treadwell on Week 1 benching: 'I've never been through this'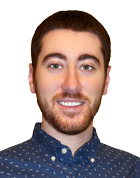 When the Minnesota Vikings took the field on offense Sunday against the Tennessee Titans, they did so without quarterback Teddy Bridgewater. There was also the noticeable absence of their top rookie, receiver Laquon Treadwell.
It wasn't that Treadwell was injured. He simply wasn't a part of the game plan, and head coach Mike Zimmer proved that by sitting him for all 60 minutes. The first-round pick didn't play a single snap in the season opener, something he's unfamiliar with.
With the way the offense struggled to move the ball, it's hard to imagine Treadwell couldn't have made at least a slight impact. He has terrific ball skills and size, but his speed leaves plenty to be desired.
Perhaps that's part of the reason he was on the sideline all game, though it's more likely that he's simply not yet prepared. Treadwell vows to continue to work and improve each week.
Treadwell figured to be a red zone weapon for the Vikings this season, but he has yet to show he can make an impact. He struggled in the preseason and in training camp, leading Zimmer to sit him down in Week 1. He'll look to make his debut Sunday against the Packers.