Vikings Linval Joseph and Captain Munnerlyn sit out practice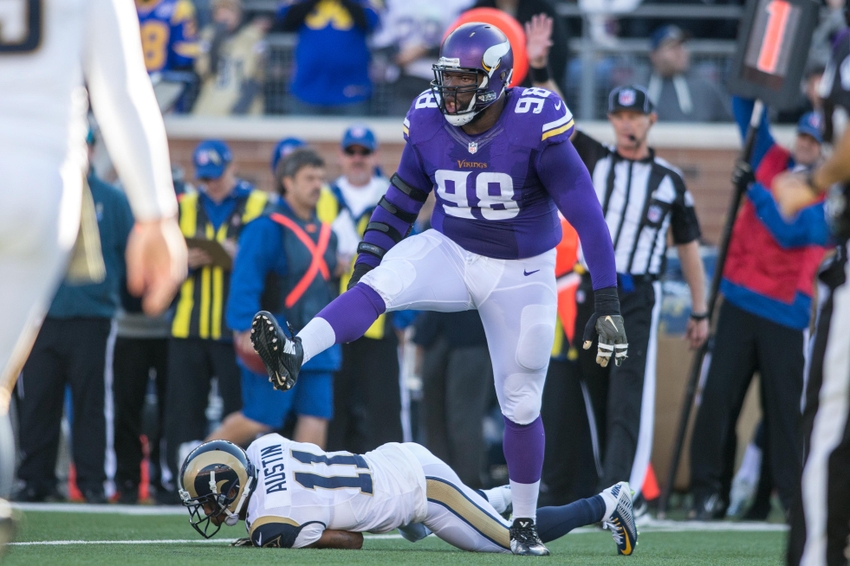 Linval Joseph and Captain Munnerlyn, two defensive studs for the Minnesota Vikings, sat out practice today which puts their status for week 10 in question.
The Minnesota Vikings has been on of the biggest reasons they are still sitting on top of the NFC North with a 5-3 record. With a great blend of youth, athleticism, and experience, they have become one of the most feared units in the NFL.
Two of the most important pieces of the defensive puzzle for Minnesota are defensive tackle Linval Joseph and defensive back Captain Munnerlyn. The two veterans have been reliably consistent at their positions, earning consistent praise from the team's head coach and national media sources.
However, Joseph and Munnerlyn both showed up on the Wednesday injury reports with the "Did Not Participate" designation in regards to the team practice. Here is that report as shared by the Minnesota Vikings on their official Twitter account.
Munnerlyn left last week's game with an injury, so it isn't a surprise to see him sitting out of practice. But when he was forced out of the game, there was an obvious decrease in efficiency in the secondary.
Joseph is more of a surprise. He was included in extra formations during the game, even playing the role of fullback in goal line situations on a couple of occasions.
Even more shocking is that the injury is his shoulder, which could have a big impact on his ability to shed blocks or create them in the coming weeks.
These players sitting out of practice may be precautionary, the Vikings have already experienced considerable losses to this point. Going forward without Joseph and Munnerlyn would a huge blow.
More information about the status of Captain Munnerlyn and Linval Joseph will be available as the week goes on, but for now the fingers of Minnesota Vikings fans have to be crossed in hopes that these two studs can return to the field next week.
This article originally appeared on