Vikings free agency 2017: What wide receivers are available?
Adam Patrick/FanSided via The Viking Age

Fansided
Who are some of the free-agent wide receivers that may peak the Minnesota Vikings interest this offseason?
For the first time in awhile, the Minnesota Vikings have themselves a young group of reliable wide receivers.
In 2016, the Vikings saw a big jump in production from their talented receivers. For the first time since 2009 (a phrase that seems to be said a lot when discussing this franchise), Minnesota had at least three of their receivers end the year with 50 or more catches.
The future of this position group seems to be in good hands (pun intended) with Stefon Diggs, Cordarelle Patterson, and Adam Thielen, who are all 26-years-old or younger. However, there is still a decent amount of uncertainty surrounding this position group in Minnesota as well.
Patterson, Thielen, and Charles Johnson are all free-agents this offseason (Thielen and Johnson are restricted free-agents), Laquon Treadwell is coming off a miserable rookie year, and there is no guarantee that Jarius Wright will be on the Vikings' roster for the 2017 season.
There are a few intriguing names in free-agency this year that could boost the talent level of this Minnesota position group to an even higher level next season.
Will the Vikings actually decide to bring in a player or two with some experience in the league rather than continue with the development of their young pass catchers? If so, who are a few of the possible free-agent receivers that Minnesota may consider adding to the roster this offseason?
27-years-old
6-foot-4, 230 pounds
2016 stats (in 12 games with the Chicago Bears):
52 catches
821 receiving yards, 2 touchdowns
Let's just get this out of the way first and state that the likelihood of Jeffery and the Vikings agreeing to a contract seems to be on the slimmer side of the spectrum. At his age and talent level, the wide receiver is going to be looking for a nice chunk of money in free agency this year.
Spotrac is estimating that a 5-year, $61 million contract is the kind of offer that a team would need to land Jeffery this offseason.
But since people can dream, Minnesota adding Jeffery to their roster in 2017 would add another versatile weapon to their offense. His height alone has been a big advantage for the receiver in the red zone during his time in the NFL as 16 of his 26 career touchdown catches have been of distances of 20 yards or less.
Again, the chances of Jeffery landing with the Vikings this offseason are minuscule. But after the year that America just had, almost anything seems possible these days.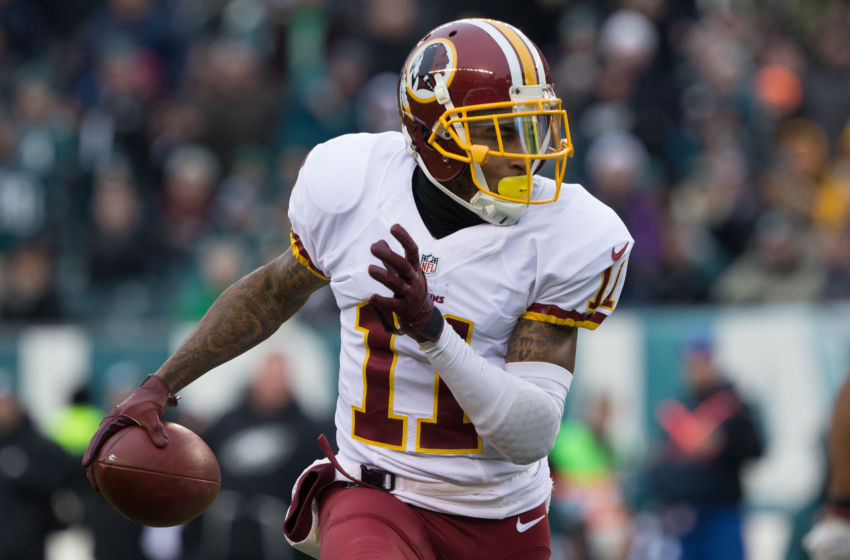 30-years-old
5-foot-10, 178 pounds
2016 stats (in 15 games with the Washington Redskins):
56 catches
1,005 receiving yards, 4 touchdowns
If they can add him for a decent price, Jackson could be an interesting option for Minnesota to consider. But that is only if the Vikings intend to use him in their offense like the Philadelphia Eagles did and not how the Redskins did.
During his final two years with the Eagles (2012-2013), 37 percent of Jackson's receiving yards were gained after the catch. However, in his last two seasons with Washington, in which he was used as more of a deep threat in the offense, only 29 percent of his receiving yards were accumulated after he caught the ball.
The type of offense that Minnesota runs is one that seems to better suit Jackson's abilities than the system he was used in with the Redskins. Yes they are both West Coast schemes, but there is a reason why Washington averaged 57 more passing yards than the Vikings in 2016.
Another interesting piece of info to note would be that Jackson's most productive season during his nine years in the NFL just so happened to come when current Minnesota offensive coordinator Pat Shurmur was coaching the offense in 2013 with Philadelphia.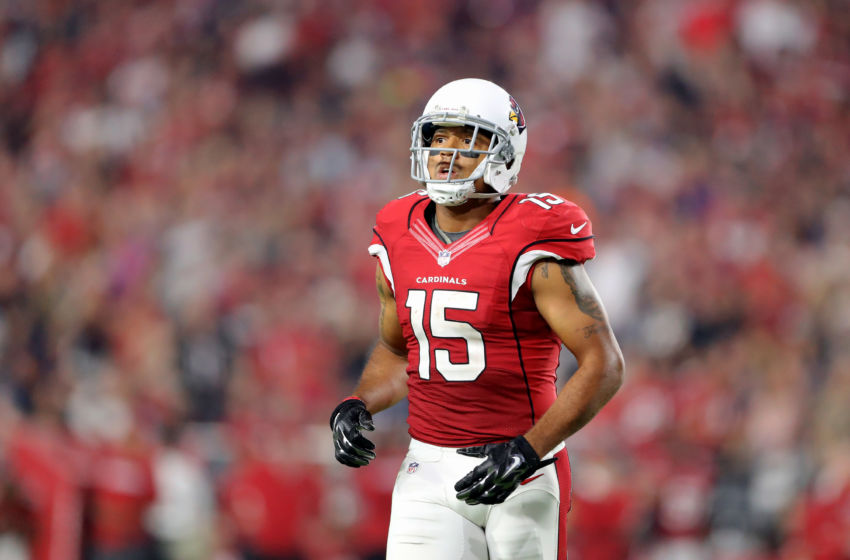 27-years-old
6-foot-3, 220 pounds
2016 stats (in 13 games with the Arizona Cardinals and 2 games with the New England Patriots):
37 catches
488 receiving yards, 5 touchdowns
After a forgettable 2016 season for Floyd (except for that whole winning the Super Bowl thing), could the receiver be interested in playing for the team from his home state of Minnesota?
Despite the fact that he was drafted in the first round back in 2012, Floyd's career in the NFL has been a bit underwhelming. During his five years in the league, the receiver has had only a total of one season in which he finished with more than 60 catches and 1,000 receiving yards.
He has been known to be a bit of a deep threat during his time in the league (11 career touchdown catches of distances more than 20 yards), so that could give the Vikings a dimension to their offense that they have been lacking in recent years.
Spotrac is predicting a contract of four years, $34 million to be the kind of offer a team may need to make in order to land the wide receiver this offseason. But perhaps, Floyd could be generous and offer Minnesota a hometown discount?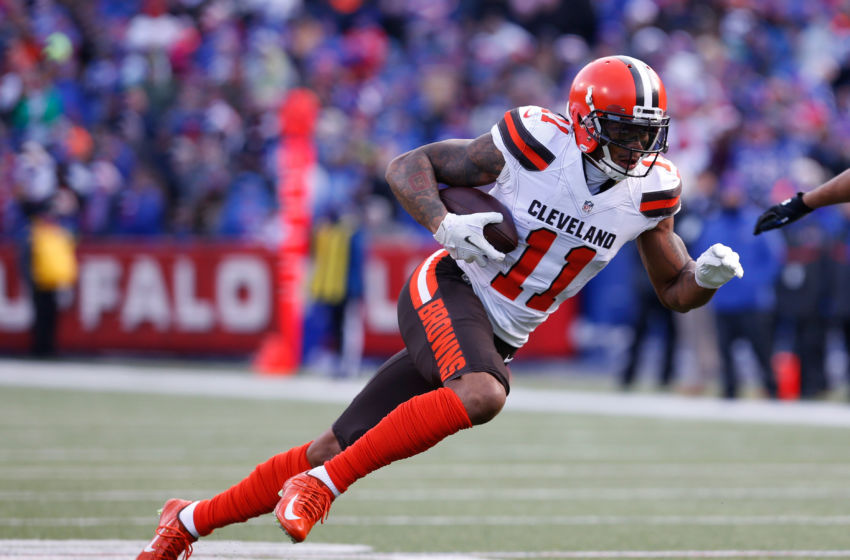 27-years-old
6-foot-6, 240 pounds
2016 stats (in 16 games with the Cleveland Browns):
77 catches
1,007 receiving yards, 5 total touchdowns
Another free-agent wide receiver that could end up being out of the Vikings' price range, but a little daydreaming never hurts anyone.
In his first full season as a wide receiver last year, Pryor was very impressive. Given the quarterbacks in Cleveland that he had to rely on, Pryor was still able to be productive in 2016.
His combination of size and speed (40 time was clocked at 4.38 in 2011) alone makes the receiver an intriguing free-agent option for Minnesota to consider this offseason. If he opts to not re-sign with the Browns this year, could a Vikings uniform be in the near future for Pryor?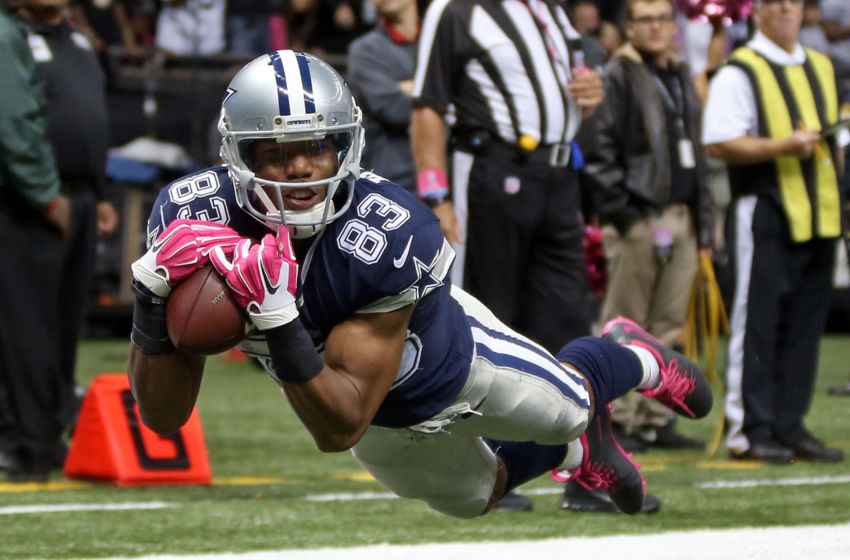 27-years-old
6-foot-2, 208 pounds
2016 stats (in 16 games with the Dallas Cowboys):
44 catches
594 receiving yards, 4 touchdowns
Having been the Cowboys' second option to Dez Bryant in all four seasons of his career (only one career game with over 100 receiving yards), Williams may be looking to sign with a team this offseason that will make him their number one receiver. But since he is also a Dallas native, luring him away from his hometown team may be the toughest task of all.
During his time with the Cowboys, Williams has been what most would classify as a solid receiver. Nothing too flashy, but numbers still impressive enough that could cause another team to overpay the receiver based strictly on his potential.
At this point time, Minnesota does not seem like the kind of team that would want to invest anymore money into an unproven wide receiver. But at the right price (and if Charles Johnson does not return), Williams may be a player the Vikings could consider adding to their 2017 roster.
This article originally appeared on