Vikings free agency 2017: What running backs are available?
Adam Patrick/FanSided via The Viking Age

Fansided
Who are some of the best available free-agent running backs that could be wearing a Minnesota Vikings uniform in 2017?
Now that the Super Bowl is over, the 2016 season is officially in the rear-view mirror and the focus for every team has shifted to preparing for 2017.
For the Minnesota Vikings, there are plenty of areas in which the team must improve in order to avoid missing the playoffs for the second straight year. Before the NFL Draft in April, the Vikings will be able to add some new players to their roster via free-agency starting on March 9. at 4 p.m. ET.
Depending on what Minnesota decides to do with running back Adrian Peterson, the team could look to add a player to the position group through free-agency this offseason. Who are some of the backs currently scheduled to hit free-agency in March that could possibly end up on the Vikings' 2017 roster?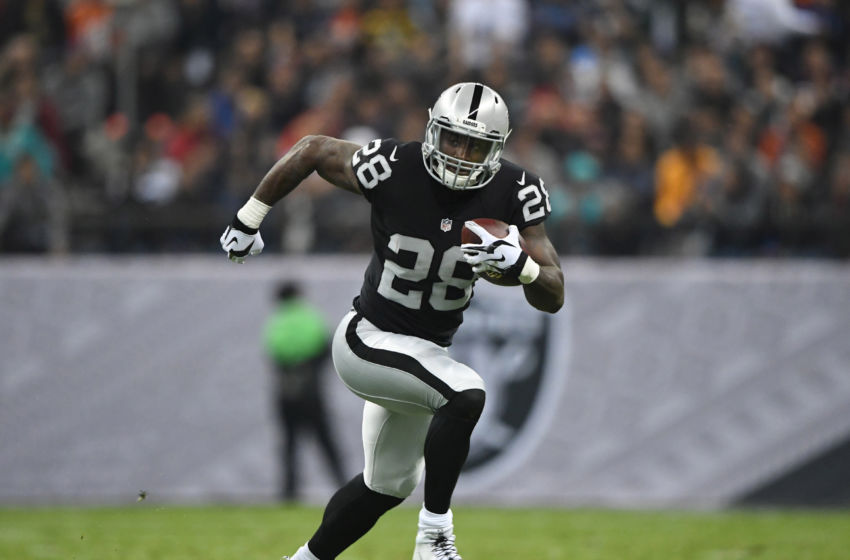 27-years-old
6-foot-3, 225 pounds
2016 stats (in 14 games with the Oakland Raiders):
195 carries, 788 rushing yards, 12 rushing touchdowns
33 catches, 264 receiving yards, 2 fumbles
Murray could become a top candidate as Minnesota's new starting running back if the team decides to part ways with Peterson. If he decides to not re-sign with Oakland this year, Murray is going to be looking to join a team in need of a new starter in their backfield.
The running back is in the mold of what most teams are looking for in the position these days. His ability to run and catch out of the backfield definitely gives an offense more options when it comes to play calling (something the Vikings have been lacking in recent years).
Given his age, Murray still has at least three or four more good years of football to play in his NFL career. This will likely be his last opportunity to command a big-money contract, so Minnesota may opt to look elsewhere if Murray ends up being out of their price range.
26-years-old
5-foot-11, 231 pounds
2016 stats (in five games with the Green Bay Packers):
71 carries, 360 rushing yards
4 catches, 28 receiving yard, 0 touchdowns
Another option that depends on what Minnesota does with Peterson, Lacy is coming off a season in which he only played five games because of an ankle injury. However, his health should not be too big of a concern since he only missed one game in the three years previous to 2016.
Since Lacy has spent his entire career with the Packers (gross), he has a ton of experience in playing against the teams from the Vikings' division. His career 77.9 rushing yards per game against teams in the NFC North is only second to his average when playing teams in the AFC North (95.3)
Signing Lacy would also be intriguing for Minnesota since it would additionally be taking away one of Green Bay's best weapons on offense. Will the running back be the latest Packers player to abandon Wisconsin for a contract with the Vikings?
30-years-old
6-foot-1, 245 pounds
2016 stats (in 16 games with the New England Patriots):
299 carries, 1,161 rushing yards, 18 rushing touchdowns
7 catches, 38 receiving yards, 2 fumbles
Likely the last free-agent scheduled to be available in March that could step in as a starter for Minnesota in 2017 if the team moves on from Peterson, Blount is coming off a career year in which he led the NFL in rushing touchdowns and won his second Super Bowl with the Patriots .
If the Vikings are looking to add back that still allows Jerick McKinnon to see plenty of time on the field next season, Blount may be the guy for Minnesota to consider. Given that he has never had more than 15 catches in a single-season during his seven-year career, he has been able to stay in the NFL because of bruising ability to rush the ball at a productive level.
He has had a couple of issues off the field during his time in the league, but nothing in the past two seasons with New England so his risk level is not as high as it used to be. If the Vikings end up looking for a new starting running back in free-agency this offseason, Blount could end up being one of the cheaper options available.
32-years-old
5-foot-9, 200 pounds
2016 stats (in two games with the San Diego Chargers)
19 carries, 116 rushing yards
6 catches, 35 receiving yards, 1 touchdown
If the goal for Minnesota is to shift into a more passing oriented offense next year, Woodhead could be a good player to add. However, he is basically just a little better version of Jerick McKinnon.
His lack of ability to stay healthy recently is a bit of a concern. In the past three seasons, Woodhead has missed a total 27 games.
Obviously not a candidate to be a starter, but he could end up becoming a favorite target for Sam "Dink-and-Dunk" Bradford if he ended up in Minnesota next year.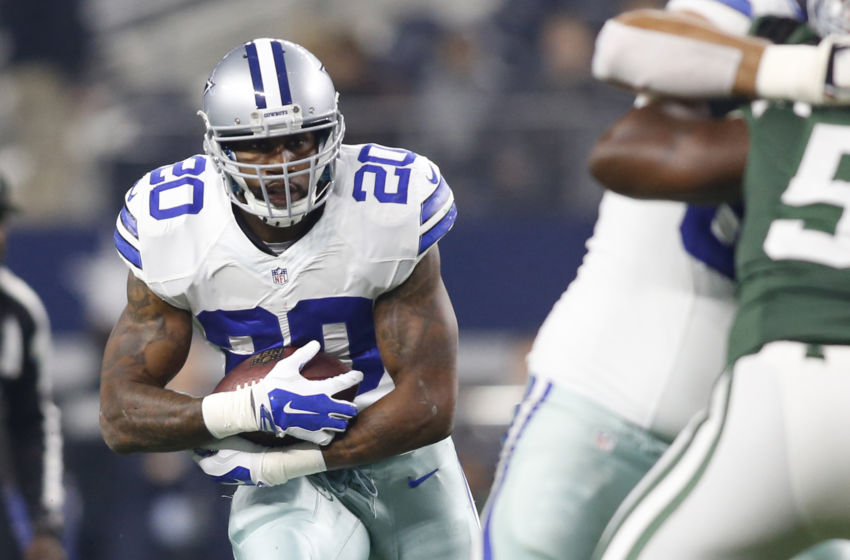 29-years-old
6-foot-2, 210 pounds
2016 stats (in four games with the Dallas Cowboys):
24 carries, 87 rushing yards
3 catches, 17 receiving yards, 0 touchdowns
Speaking of players who have trouble staying on the field, McFadden has not managed to even come close to the expectations he was given when the Oakland Raiders selected him with the fourth overall pick in the 2008 NFL Draft.
During his nine years in the league, the running back has only rushed for more than 1,000 yards in a single-season twice. But his numbers may have something to do with the fact that he misses an average of least four games per year due to being injured.
If free-agent running back Matt Asiata ends up not returning to the Vikings in 2017, McFadden could be a decent option as his replacement. He is well past the point in his career to be a starter in the NFL, but he could be a good change of pace-type option for Minnesota to have available in their offense next season.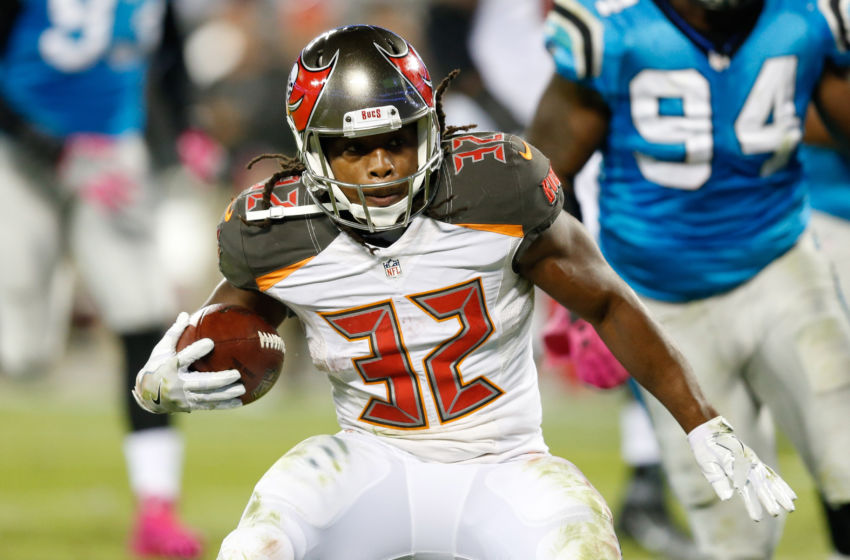 27-years-old
5-foot-7, 190 pounds
2016 stats (in 10 games with the Tampa Bay Buccaneers):
129 carries, 560 rushing yards, 2 rushing touchdowns
13 catches, 98 receiving yards
Rodgers could end up being another option for the Vikings if Asiata is not re-signed this offseason. But after starting a career-high five games in 2016, Rodgers may want to sign with a team that could offer him a bigger role than being the third option in Minnesota's backfield next year.
After spending his first four seasons in the NFL with the Atlanta Falcons, Rodgers has not been able to find a team that has been able to utilize his skills like the Falcons were able to (caught over 50 passes in 2012 and 2013 with Atlanta). He did seem like he was on his way to his most productive year in the league ever in 2016, but then he was forced to miss some time with a foot injury.
His age makes him a better option than someone like McFadden or Woodhead, but the Vikings may be better off letting another team overpay for the running back and invest in someone from the draft instead.
This article originally appeared on