Vikings free agency 2017: What quarterbacks are available?
Adam Patrick/FanSided via The Viking Age

Fansided
Will the Minnesota Vikings turn to free agency in order to improve the depth of their quarterback group this offseason?
For the 2017 season at least, it seems that the Minnesota Vikings are set with a starting quarterback in Sam Bradford. But Bradford only has one year left on his contract and the status of Teddy Bridgewater's career in football still remains unknown.
So in just one season, there is a chance that the Vikings' quarterback depth chart could look nothing like it has in the past three years.
But for this specific offseason, Minnesota needs to figure out their backup quarterback situation for 2017. With Shaun Hill being a free-agent, the inexperienced, 23-year-old Taylor Heinicke is the team's only healthy backup option in the position group at this moment.
Could the Vikings decide to add a more experienced backup through free agency this offseason or take a shot on developing a new signal caller from the draft instead? Well if they opt to take the free agency route (which seems like the smarter decision right now), who are some of the quarterbacks that could be seen holding a clipboard on the Minnesota sidelines in 2017?
30-years-old
6-foot-2, 225 pounds
Last 16 starts (with the Philadelphia Eagles and New York Jets):
62.5 completion percentage, 3,699 passing yards
19 Touchdowns, 21 Interceptions
The options for backup quarterbacks in free agency this offseason are not what one would call, "amazing," so Sanchez is actually one of the better choices out of the group.
He has experience in the offense that the Vikings currently run since he was in Philadelphia for two seasons in 2014 and 2015 when current Minnesota offensive coordinator Pat Shurmur held the same position with the Eagles. This would seem to give Sanchez an edge over almost any other quarterback that the Vikings may consider signing this offseason.
Relying on him to lead a team through an entire season is not something that would be among the best of ideas anymore. But if needed to fill in for a few games, the worry level about having Sanchez in the lineup should not be as high.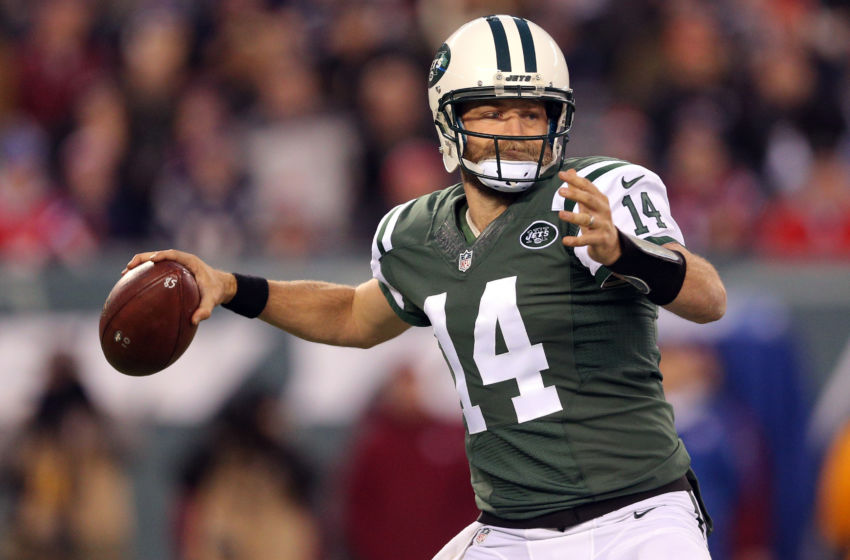 34-years-old
6-foot-2, 221 pounds
Last 16 starts (with the New York Jets):
59.0 completion percentage, 3,852 passing yards
22 Touchdowns, 18 Interceptions
Fitzpatrick is clearly capable of being a solid backup in this league. The question is just whether or not he still wants to attempt at being a starter somewhere instead?
If that ends up being the case, then Minnesota should stay away from adding Fitzpatrick to the roster. The Vikings already have a starter in Bradford and the last thing the team needs is everyone calling to put in Fitzpatrick if Bradford has a bad game or two (or five).
Fitzpatrick is likely going to be one of the more expensive options for a backup this offseason as well and Minnesota is better off using that money on another position group on their roster which is more in need.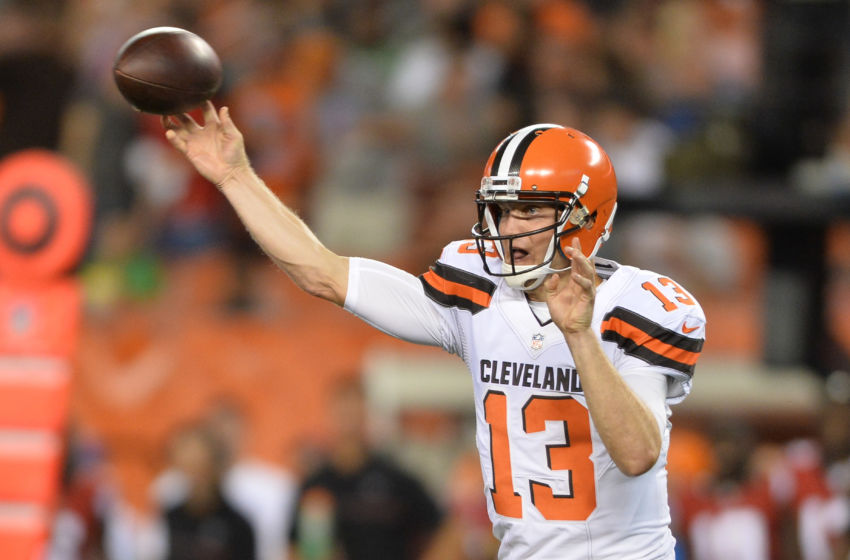 37-years-old
6-foot-4, 212 pounds
Last 16 starts (with the Cleveland Browns and Tampa Bay Buccaneers):
58.7 completion percentage, 3,888 passing yards
21 touchdowns, 14 interceptions
14 years and seven teams later, McCown is back in a similar situation this offseason, looking for a new organization to join. After winning three of his five starts back in 2013 while with the Chicago Bears, the quarterback has only two wins in his last 22 starts.
If he even continues to play in the NFL in 2017, it will almost certainly not be as a starter. His recent experience of playing in the NFC North (2011 to 2013 with the Bears) should be a benefit for a team from the division such as the Vikings.
And like Sanchez, McCown seems fine to use as a filler for a few games if need be. Just not as a full-time starter.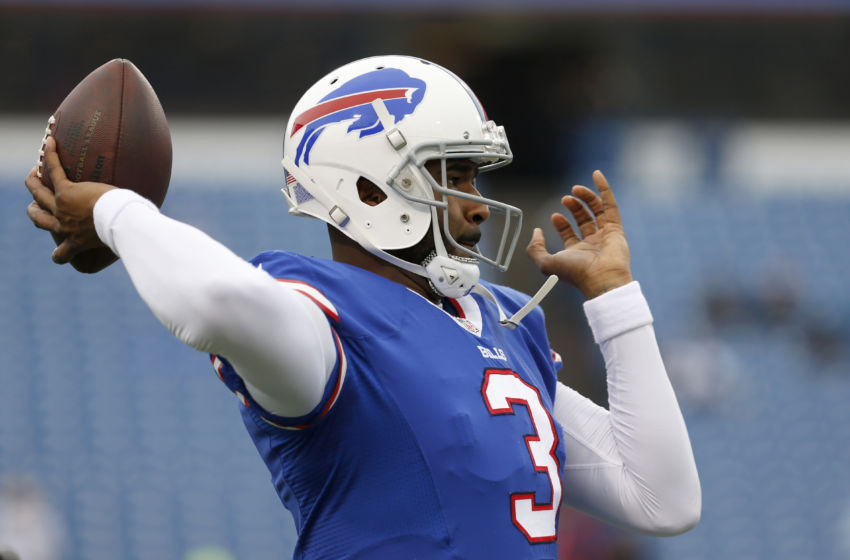 26-years-old
6-foot-5, 237 pounds
Last 16 starts (with the Buffalo Bills):
58.2 completion percentage, 3,307 passing yards
17 touchdowns, 15 interceptions
Manuel is really only this list because of how cheap of price tag he would likely have if the Vikings had any interest in bringing him in.
He is still young enough that his career may be salvageable, but he will need another two or three years on the bench before he has any possibility of being a legitimate option under center. Minnesota could always pull a trick commonly used by the New England Patriots and find a way to trade him away in a few years to a team who is dumb enough to give up a draft pick or two for the quarterback.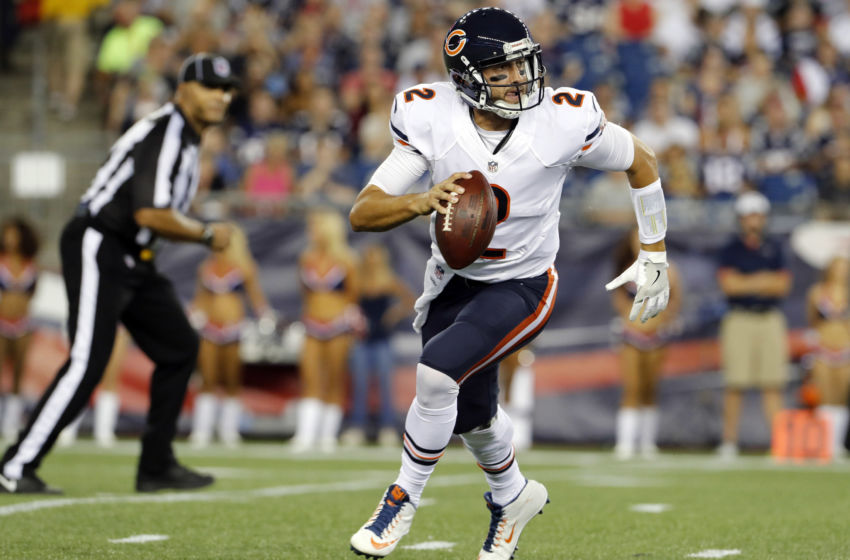 31-years-old
6-foot-3, 215 pounds
Last 16 starts (with the Chicago Bears, Houston Texans, and Cleveland Browns):
61.4 completion percentage, 3,757 passing yards
21 touchdowns, 10 interceptions
Being that he is the most talented of the crop of potential backup quarterbacks available in free agency this year (not a title anyone should want to hold), there is still a good chance that Hoyer may want to try and join a team where he has an opportunity to start. Minnesota is not the destination for him if that ends up being the case.
Hoyer has played pretty well over the last three seasons in terms of his statistics. However, he has only been able to lead his team to six wins in his last 16 starts under center.
Of course that record also has a lot to do with the teams in which he was playing for, but he has to be held accountable for having a part in some of those losses.
This article originally appeared on