Vikings fan stabbed by man trying to destroy his inflatable lawn decoration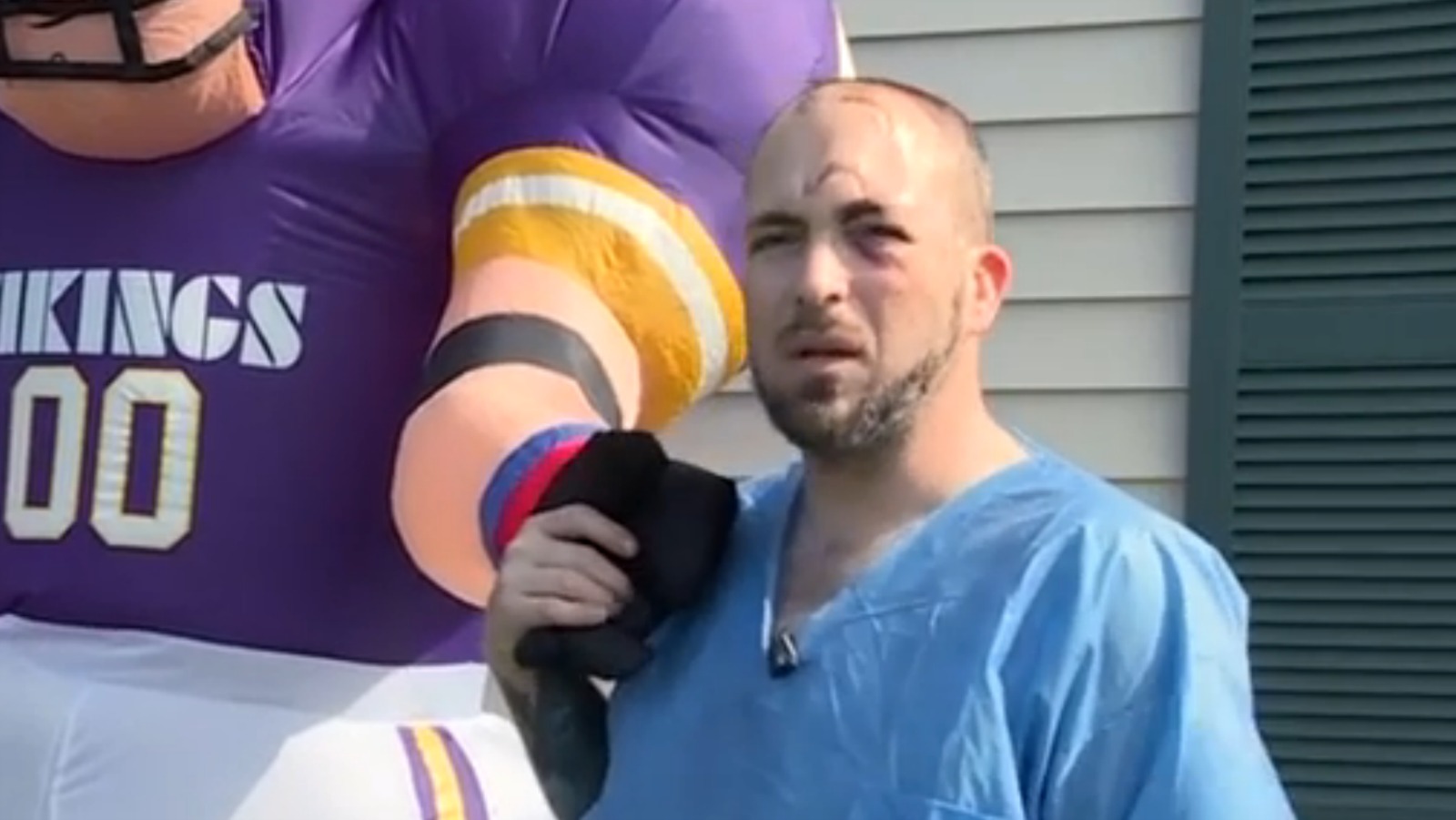 Minnesota Vikings fan Dave Moschel heard something outside his Wisconsin home – about 150 miles south of Green Bay – so he went outside to investigate and found a man slicing his inflatable Vikings lawn decoration.
Moschel confronted the man and a struggle ensued, which left Moschel with multiple stab wounds. Moschel sufffered large gashes on his head and says the attacker is fortunate to be alive.
Stoughton police have released the name of the man arrested in stabbing of #Vikings fan Sunday: Jacob Justice, 21, of Madison. #news3 pic.twitter.com/IImcYbVCmE

— Chris Gothner (@cgothner) October 11, 2016
Via WISC-TV:
The attacker was arrested.
(Thanks to Bleacher Report for sharing this story.)