Vikings believe they can mold rookie DE Danielle Hunter into a superstar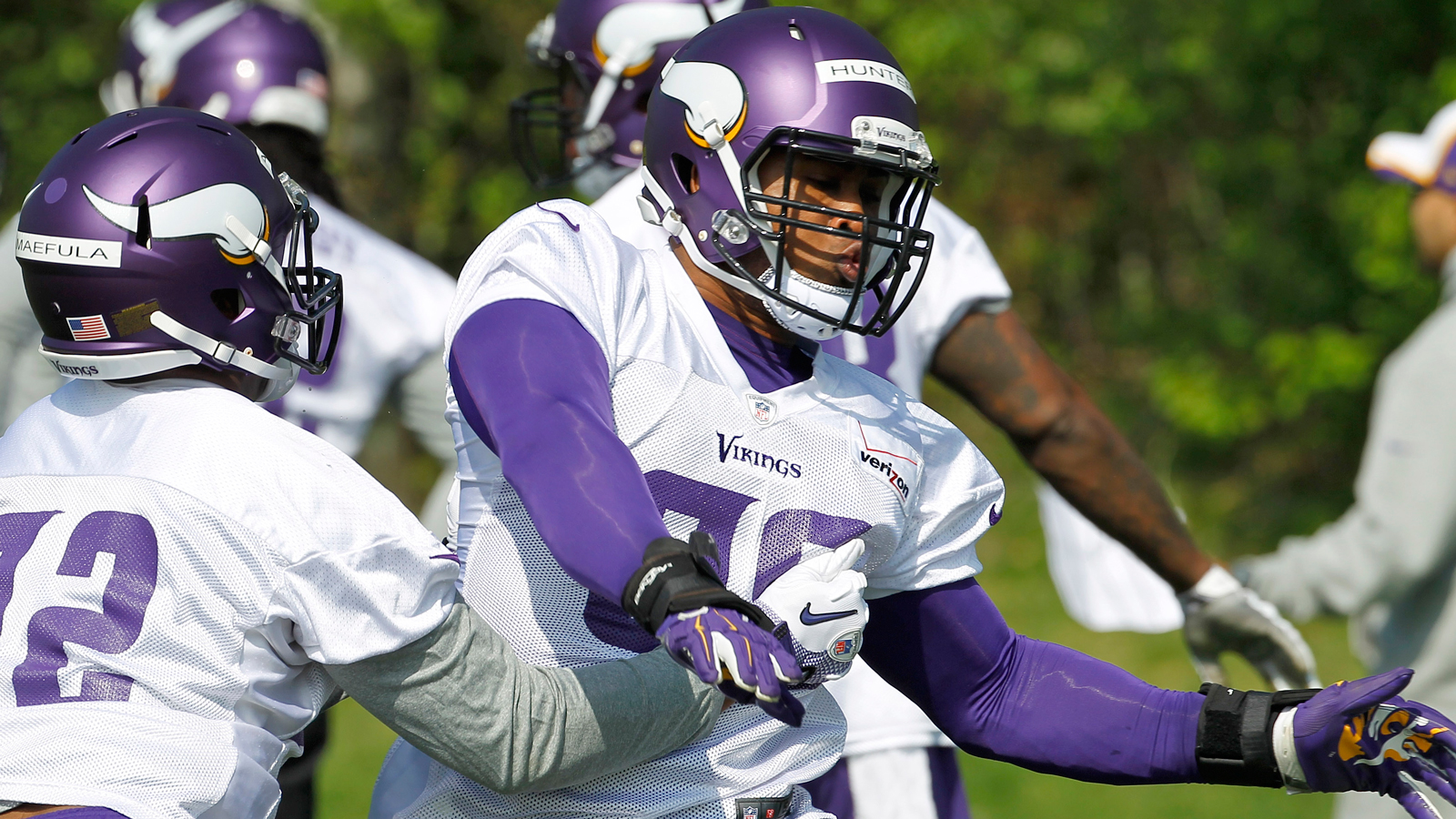 Minnesota Vikings defensive end Danielle Hunter is dripping with NFL potential. Selected in the third round out of LSU, the 6-foot-5, 252-pound playmaker has everything head coach Mike Zimmer looks for in a game-changing athlete.
"[General Manager] Rick [Spielman] and I talk about these things all of the time," Zimmer told Matt Vensel of the Star Tribune. "I love athletes, because I have confidence that I can kind of get these guys to play and play better and improve and it doesn't always work. But if you hit big, you hit a home run, as opposed to getting a steady-Eddie kind of guy all of the time. Those athletes—big, fast athletes—they really attract me for some reason."
Hunter, who came to America from Jamaica when he was 9 years old, got by on his athleticism while at LSU. He wasn't much of a sack master (4.5 sacks through three seasons), but he was always a reliable run defender for the Tigers.
Zimmer and the Vikings are working on refining Hunter's pass-rush, Vensel reports, particularly the use of his long arms.
"[Zimmer] was just telling me that I've got long levers and I should start using them," Hunter said, per the Star Tribune. "He said if I don't start using them, he's going to chop them off."
For the sake of Hunter's limbs, let's hope he catches on.
(h/t Star Tribune)
Photo Credit: AP Photo/Ann Heisenfelt