Vikings at Redskins Week 10: Game preview, odds, prediction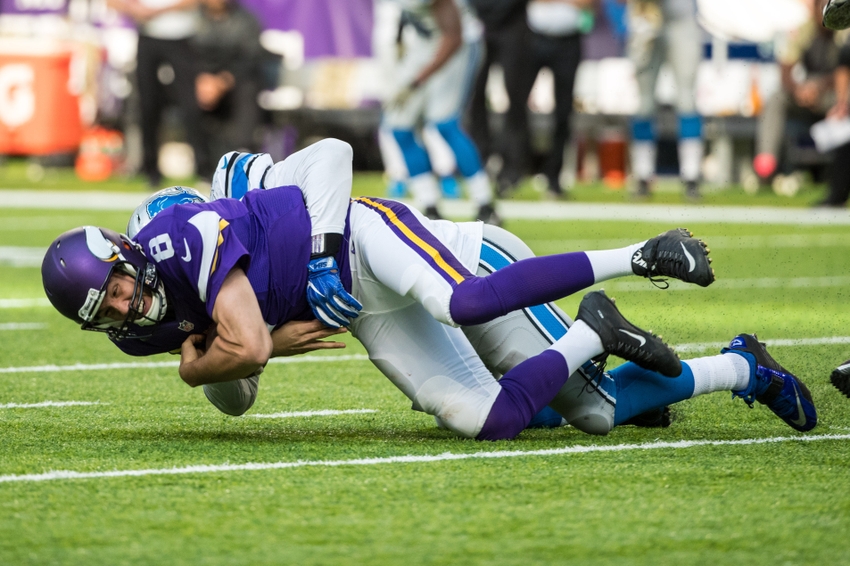 The 4-3-1 Washington Redskins host the 5-3 Minnesota Vikings at FedEx Field on Sunday in Week 10.
Being past the midway point of the season, this is a crucial game for two teams who can both use victories to get back on track. The Minnesota Vikings come into the game with their late game crumble against the Detroit Lions in overtime fresh in their minds. The Washington Redskins last outing resulted in a tie against the Cincinnati Bengals, but they come into Sundays match fresh off a bye week.
The reeling Vikings are desperately trying to find their way as they have lost their last two games. They dominated the league since this season has started, jumping out to an early undefeated record through five games. However, they have struggled to put the pieces together to close out games.
Despite the Redskins being well rested off a bye week since playing their last game abroad in London, they still will have the trouble generating offense against a stingy Viking defense. Quarterback Kirk Cousins has thrown seven interceptions through eight games, he will have to be better. The receiving core featuring DeSean Jackson, Pierre Garçon, and Jamison Crowder is entirely too talented to only have six touchdowns between the three of them.
Odds:
Point spread: Vikings +3
Over/Under: 41.5/42
The Redskins are the underdogs at home with -2.5-points when they face off against the Vikings, according to OddsShark.com.
Prediction: This game could go either way as because both teams are hungry and need a win to keep their playoff hopes alive. Whoever wins this matchup will be at the mercy of their defense, with this matchup statistically favoring the Vikings. Kirk Cousins will have a tough time throwing the ball against a Viking defense that just held last year's NFL MVP Cam Newton to a 47.6 passer rating (the lowest of his career) and three interceptions. This will be a dog-fight, but ultimately the Viking will come out on top and return to their winning ways.
Pick: Vikings 27, Redskins 14
This article originally appeared on