Vikings at Redskins Recap, Final Score, Highlights, and More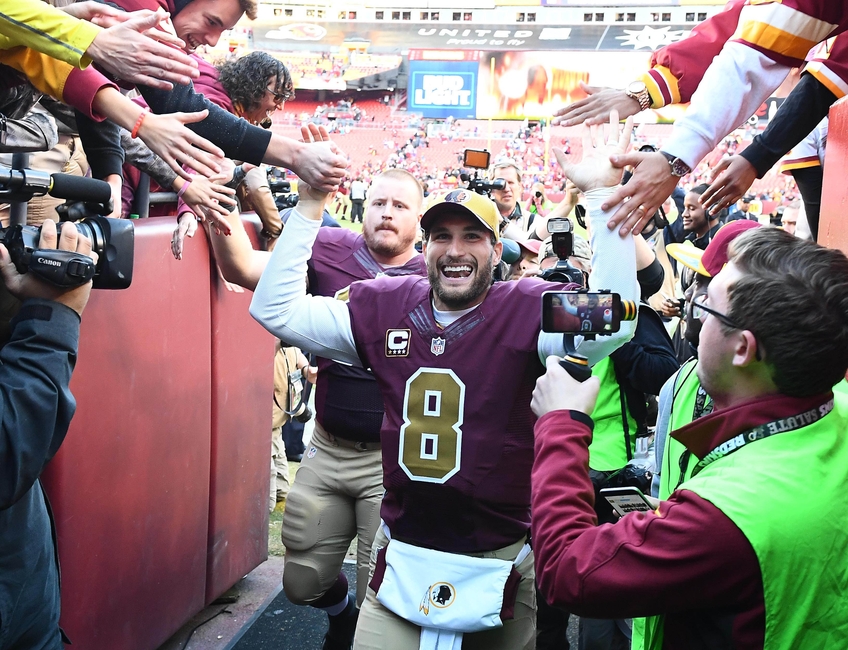 A Washington Redskins offense led by Kirk Cousins stunned the Minnesota Vikings defense, and won coming out of their bye.

20

26
The roof continues to cave in for the Minnesota Vikings. If it's not one issue its the other. Once a team that could have defined a true team win early on in the season, they are now reeling from mistakes in all phases. The Washington Redskins were accurate on all field goals and extra points, but Vikings fans have to close their eyes when Blair Walsh kicks extra points. The Redskins ran for 128 yards, while Minnesota waddled their way to an ugly 47 yards and couldn't gain a yard when needed. Washington's defense made stops, Minnesota's didn't.
A multitude of issues are arising in the land of ten thousand lakes, with each opponent now exposing a different problem every Sunday.
The Redskins now move to 5-3-1 and shortened the gap to first. Meanwhile, Minnesota is now 5-4, one game away from falling to .500, yet still lead the NFC North.
Three Stars
Kirk Cousins, Washington (22-for-33, 262 yards, 2 TDs) – This was, on paper, a top five passing defense that Cousins was up against. And he made the Vikings secondary look bad. It's the quick shots, the inside slants from Pierre Garcon and the underneath options on third down. Cousins picked apart a secondary that should've known what was coming. Captain Kirk didn't do anything special. He just was very efficient in victory.
Rob Kelley, Washington (22 carries, 97 yards) – Preston Smith almost took this spot, but with Minnesota's inability to block anyone on defense we gave the slight edge to Kelley. Washington must have some faith in Kelley, electing to scratch Matt Jones and ride him throughout. He answered the bell early and could be the beneficiary of touches for the rest of the season.
Stefon Diggs, Minnesota (13 receptions, 164 yards) – There's not much else you can say about Diggs. The guy doesn't drop balls, competes every single play and, when he's healthy, he's the best player on this Vikings team hands down. Underneath, over the middle, over the top, in clutch, this guy has it all. Now if only the rest of this Minnesota team could play up to their ability.
Highlights
Next Game
Washington hosts another NFC North team in the Green Bay Packers, game will take place on Sunday Night Football at 8:30 p.m. ET.
The Vikings will head back home to play host to the Arizona Cardinals, which be held on the following Sunday at 1 p.m. ET.
This article originally appeared on