Vikings at Redskins: 3 things we learned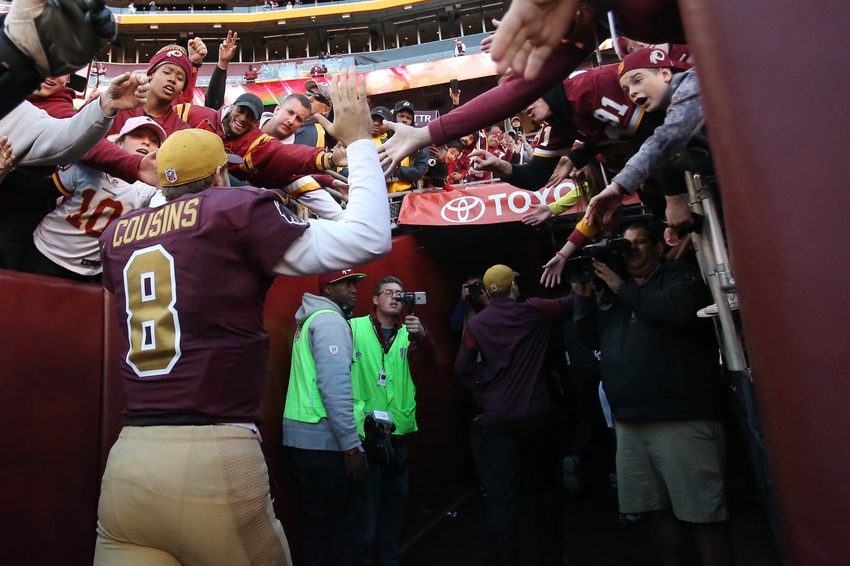 The Minnesota Vikings lost their fourth consecutive game at the hands of the Washington Redskins on Sunday in week 10, here is what we learned.
It wasn't a good week for the Minnesota Vikings, as the team lost its fourth straight game on Sunday. The Vikings looked to be okay during the first half, going off for 20-points in the second quarter to take a 20-14 lead into halftime. Washington managed to shut down the Minnesota offense in the second half and even secure a game saving interception. Despite throwing for 307-yards, the Vikings could not get anything going offensively to win the game.
What were the biggest takeaways from Sundays game though?
3. Stefon Diggs is legit
It is no secret that the Vikings are weak at the receiver position. This season the receiving corps is only accountable for nine touchdowns in comparison to a team like the Atlanta Falcons who lead the league with 23 touchdowns. Despite no scores in his last two outings, Stefon Diggs has caught 23-passes for 244 yards. The Maryland product demonstrated that he can make plays when he is given the opportunity.
2. Minnesota's 5-0 start was a fluke
It was widely believed that Sam Bradford could lead this offense to a SuperBowl and the Viking defense was lights-out; that isn't the case. The Vikings have now lost four games straight, two of those losses coming from teams below .500. It is hard to speculate why the Vikings had so much success at first, especially being that they played some tough teams. They have had their moments when they look unbeatable, but the Vikings proved in today's loss they still aren't ready to be in the discussion to compete for a SuperBowl.
1. NFC East is revamped
This season, all of the talented teams seem to come from the NFC East division. It is the only division with all teams above the .500 mark. Although Washington still has a ways to go before they catch the division leading Dallas Cowboys, they showed today that they can compete at the highest level. Between quarterback Kirk Cousins, who went 22 of 33 for 262 yards with two touchdowns and Robert Kelley's 97-rushing yards, they eliminated a top-tier NFC opponent. Getting out of the division won't be easy, but if they can have more performances like they did today the chances become a lot more realistic.
This article originally appeared on