Vikings at Jaguars live stream: How to watch online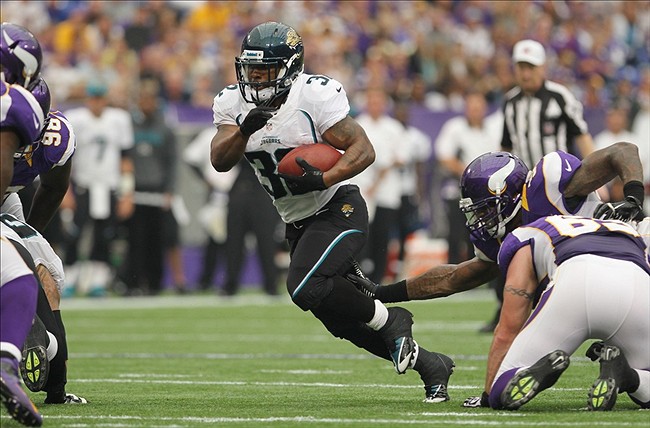 Here's everything you need to know for watching the Minnesota Vikings and Jacksonville Jaguars online via a live stream.
On Sunday, the Minnesota Vikings hit the road to face the Jacksonville Jaguars. The Vikings should be rested up, after not playing since a Week 13 loss on Thursday night. The Jags are on the wrong end of a seven-game skid, hoping to avoid their worst streak since opening 0-8 in 2013.
If the Jags were to come up short yet again, they would ink their name to being the only team in the league to post double-digit losses in each of past six seasons. Things have not been well in Jacksonville. They were officially eliminated from playoff contention last week, when turnovers cost them a big game against Denver.
The Vikings are having problems of their own, having recently lost a heartbreaker to Dallas last week. Sam Bradford has been effective since coming over from the Rams, but 28 sacks have not done him any favors.
Because of tiebreakers, Minnesota enters Sunday as the eight seed in the NFC, one game out of the Wild Card spot. They also trail the Packers by two games in the NFC North, with four games left to play.
After this game, the Jaguars wrap up the season against AFC South rivals. They head to Houston on December 18, then home for the Titans on Christmas Eve, and they will finish the year on New Year's Day in Indianapolis.
After this week, the Vikings head back home to face the Colts, travel to Green Bay on Christmas Eve, and then host the Bears to end the year on January 1. So they have a couple of tough games still ahead on the schedule. But they are definitely within striking distance of the postseason.
Date: Sunday, December 11, 2016
Start Time: 1:00 P.M. CST
Location: EverBank Field
Venue: Jacksonville, Florida
TV Info: FOX
Live Stream: NFL Game Pass
The Vikings have a lot on the line this week, as they try to improve their playoff hopes. An upset in Jacksonville certainly won't help them at all. Bradford will need to be on target all day to keep things in place.
More from FanSided
This article originally appeared on