Vikings at Jaguars: Highlights, score, and recap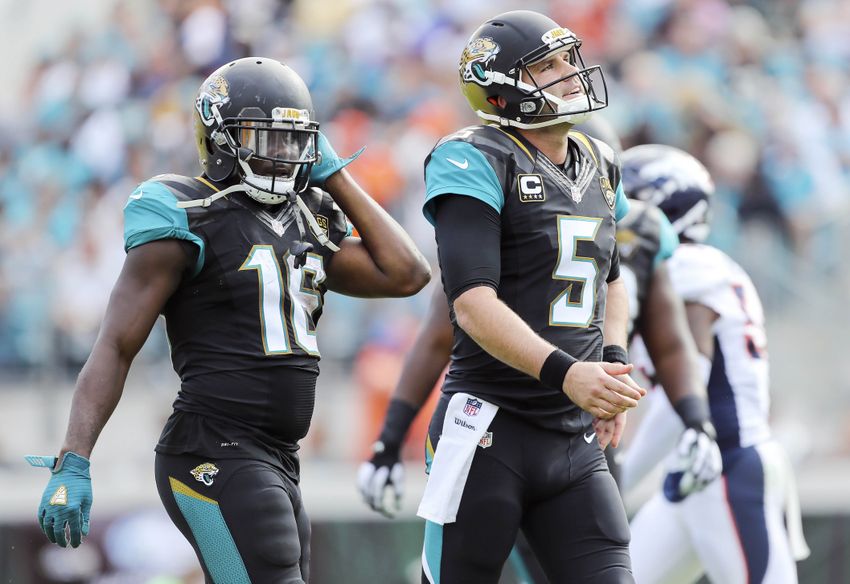 Both the Minnesota Vikings and Jacksonville Jaguars have struggled for the last two months. But one of these clubs can still reach the playoffs.
Talk about two teams headed in the wrong direction? The Minnesota Vikings are still in playoff contention but have dropped six of their last seven games following a 5-0 start.
The 2-10 Jacksonville Jaguars never really got on track in 2016. It took them four games to get their first victory and only the Cleveland Browns (0-12) and San Francisco 49ers (1-11) have worse records this season.
So can Mike Zimmer's team remain in the NFC North race? Can the Jags end their current seven-game losing streak?
That's why they play the games.
Highlights Posted Live as They Happen
Three Stars
1. Sam Bradford
The numbers are solid and unspectacular but this is a team that has scored 16 or fewer points in five of its last seven games. Bradford is hitting on 71.2 percent of his throws for 2,662 yards and 13 scores. He's been picked off only three times and lost three fumbles while being sacked 28 times. Look for the veteran signal-caller to take some chances in an attempt to jumpstart this offense.
2. Allen Robinson
The 2015 Pro Bowler is not having the kind of success he enjoyed a year ago when he caught 80 passes for 1,400 yards and 14 scores. Then again, the entire Jaguars' offense has been a big-time disappointment. Robinson leads the club with 56 catches for 622 yards and six scores but will face a challenge from Minnesota cornerback Xavier Rhodes.
3. Everson Griffen
The unsung pro is one of three defensive ends on the team – Danielle Hunter (9.5) and veteran Brian Robison (6.0) – with at least a half-dozen sacks. The Vikings have totaled 31 quarterback traps in 12 games this season, with Griffen tied with Robinson for second on the team. As usual, the Jaguars have had their issues protecting Blake Bortles and it will be interesting to see if the Purple Gang can force a turnover or two.
Odds
The Minnesota Vikings have won three times as many games as the Jacksonville Jaguars. Hence they are a 3-point road favorite. Both teams have had issues scoring points this season, hence the OVER/UNDER for this tilt sits at a modest 39.5.
Next Week
The Vikings face another AFC South opponent next Sunday when they host the Indianapolis Colts. On the other hand, the Jaguars head to the Lone Star State and hope to avoid a season sweep at the hand of the Houston Texans.
This article originally appeared on