VIDEO: Torrey Smith Draws his Life to bring attention to Charitable Causes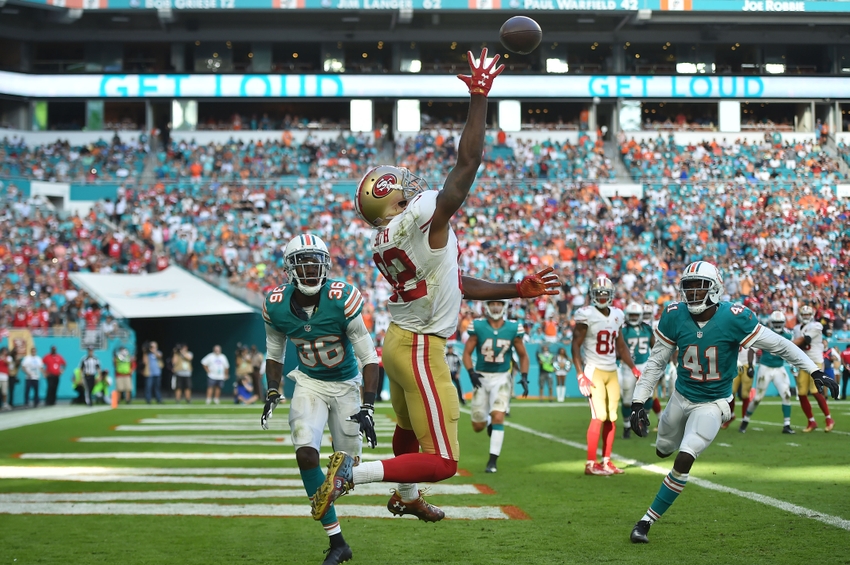 Torrey Smith has joined forces with the NFL and Whistle Sports in the "My Life My Cleats" campaign to support charitable causes championed by NFL athletes. As part of this initiative, Smith "Drew" his life in a video recently published to YouTube.
Torrey Smith has long been known for his charitable spirit. He has long championed causes through his Torrey Smith Family Fund. This was a large part of the reason Smith was so beloved in his former home of Baltimore.
While Smith remains quite fond of his former home, he has taken his charitable organization to the West Coast as well. In particular, the San Francisco 49ers wideout has taken a keen interest in helping youth and young adults reach their potential.
According to the Torrey Smith Family Fund website, its Mission is "to provide youth with the tools they need to identify, unleash, and reach their full potential."
In a video uploaded by Whistle Sports on Wednesday, Torrey Smith "Draws his life." In doing so, he discusses the many challenges he faced being the oldest child born to a teenage mother.
Our mission is to provide youth with the tools they need to identify, unleash, and reach their full potential. – Torrey Smith Family Fund
While his mother suffered domestic abuse, she still made sure young Torrey did well in school — even to the point of pulling him from his basketball team for a "C" on a midterm!
Torrey Smith's video joins an NFL initiative called "My Cause My Cleats." For Torrey Smith, the cause is education. As he states near the end of the video, "Football isn't for everybody, but an education is."
Torrey Smith exemplified this by graduating from the University of Maryland, despite entering the draft early.
Smith finishes the video by explaining: "In Week 13 NFL players around the league will proudly display their charitable causes on their gameday cleats." You can watch the video here:
You can learn more about this initiative at NFL.com/mycausemycleats or at WhistleSports.com. You can also look for #MyCauseMyCleats on social media.
This article originally appeared on