Video: Rob Gronkowski ranked No. 10 on Top 100 players list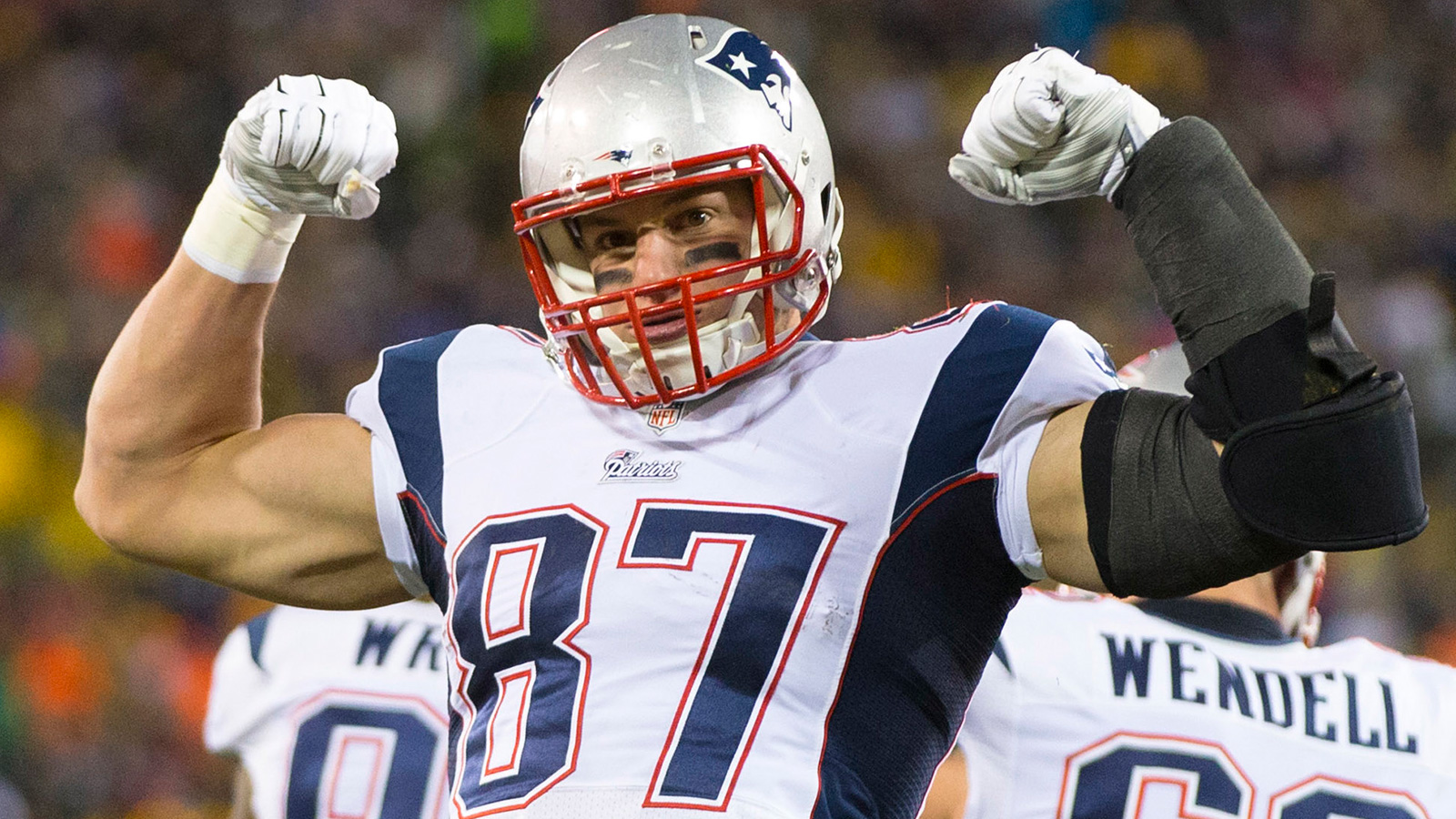 NFL Network finished its Top 100 players list on Wednesday night by revealing the Top 10 players in the NFL. It was known that New England Patriots tight end Rob Gronkowski would be in the Top 10 but not exactly where he would be ranked.
On Wednesday, Gronk was revealed to be ranked No. 10 according to the players. The Top 10 also included Pittsburgh wide receiver Antonio Brown, Gronk's teammate Tom Brady, Detroit Lions wide receiver Calvin Johnson, Indianapolis Colts quarterback Andrew Luck, Seattle Seahawks running back Marshawn Lynch, Denver Broncos quarterback Peyton Manning, Dallas Cowboys running back DeMarco Murray, Green Bay Packers quarterback Aaron Rodgers and Houston Texans defensive end J.J. Watt.
With the ranking, Gronk solidified himself as the league's top tight end according to his peers as he had a bounce back season in 2014. After an injury-shortened 2013 season, he caught 82 passes for 1,124 yards and 12 touchdowns. It was the second time that he had at least 1,000 yards receiving and the fourth time he had at least 10 touchdown catches.
Gronk is healthy for a second consecutive offseason and should show no signs of slowing down as he helps the Patriots defend their Super Bowl title in 2015.
Check out the full video here to see his ranking on the list.
(h/t NFL.com)
Photo credit: Jeff Hanisch-USA TODAY Sports