Video: Rob Gronkowski continues 'Spiking-spree' while on 'The Talk'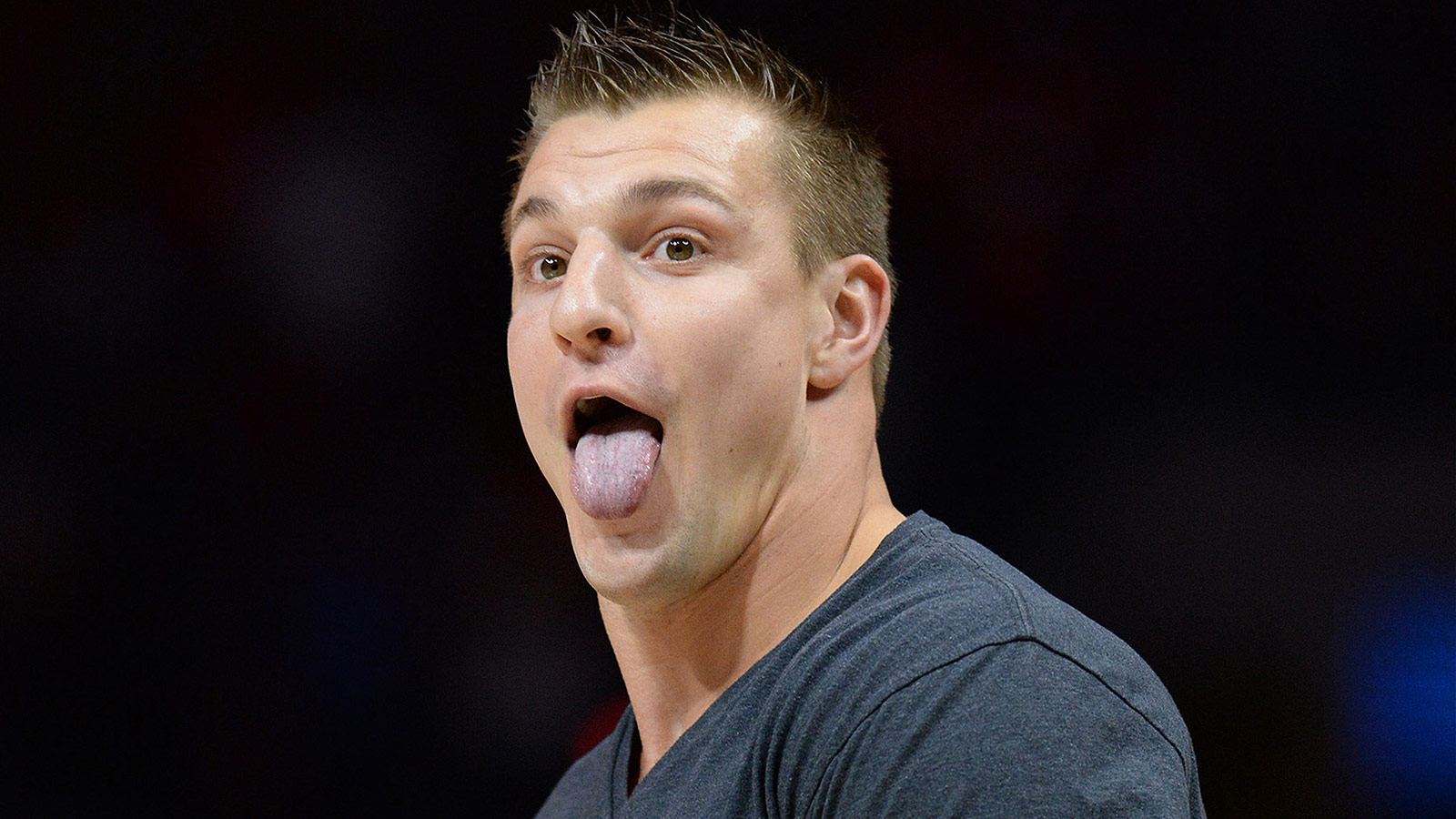 New England Patriots tight end Rob Gronkowski continued his tour across the United States on Wednesday as he was a guest on CBS's "The Talk." He appeared on the show before showing up at the ESPYs.
While on "The Talk," Gronkowski was, of course, asked to spike a bunch of stuff. Specifically, it was called the Gronk-A-Thon and it was full of Gronk trying to spike as many things as he could in 60 seconds. Check out how much he was able to spike during the segment in the video below.
Gumballs. Eggs. Guacamole. @RobGronkowski of the @Patriots went on @TheTalk_CBS and spiked EVERYTHING. http://t.co/ZtmoPRMrYv

— NFLonCBS (@NFLonCBS) July 15, 2015
After Gronk was done spiking objects such as food, a toilet seat and a wig, he took a photo with Sharon Osbourne.
I don't know much about football but I know who @RobGronkowski is. You came, you conquered, you Gronk'd & you left. pic.twitter.com/1lbzRq1gyJ

— Sharon Osbourne (@MrsSOsbourne) July 15, 2015
It appears that everywhere Gronk goes, he is asked to spike something. There is no telling what he will spike next.
(h/t New England Sports Network)
Photo Credit: Jayne Kamin-Oncea-USA TODAY Sports