Victor Cruz: Rueben Randle has grown 'exponentially'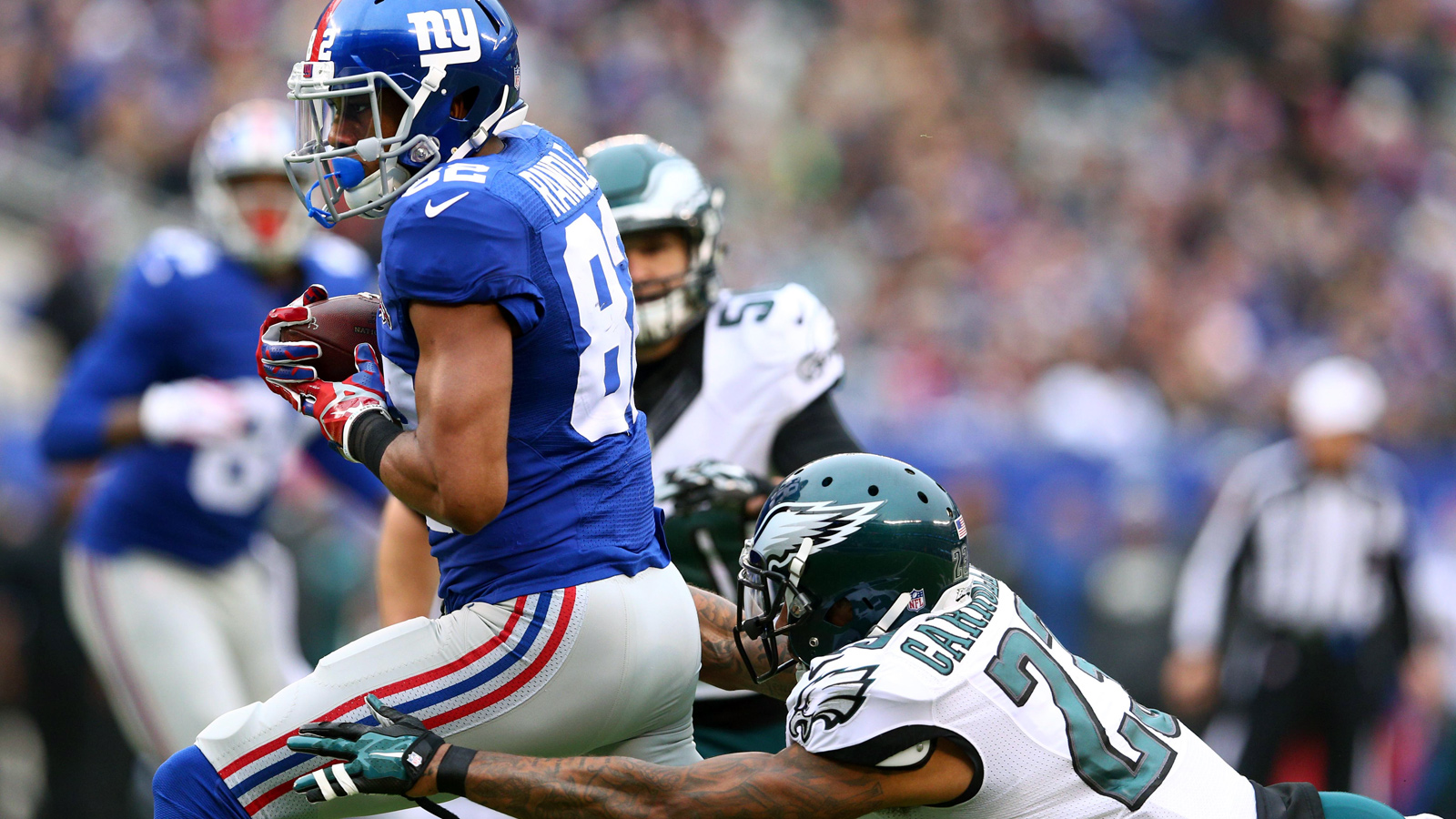 The Rueben Randle hype train is starting to fill up fast. With Odell Beckham Jr. and Victor Cruz out during the New York Giants' spring practices, Randle took charge. The veteran wide receiver entering his fourth season in the league was able to stand out in both OTA and mini-camp practices.
His teammate, Cruz, believes that Randle's improved understanding of the game, his role, and the offense has helped him grow "exponentially" this offseason.
"I think he understands what his role is in the NFL and on this team, and he gets it," Cruz said, per Giants.com. "And now it's good to see him flourish. It's good to see him be comfortable. You can see he's really comfortable out there right now, and I'm excited to see him grow."
In 2014, Randle posted career highs in catches and yards, with 71 and 938 respectively. Previously miscast in Gilbride's offense that featured multiple option routes every play, it took him some time to transition, but eventually McAdoo's more straightforward offense clicked for him. Over the final two games of the 2014 season, Randle racked up 290 receiving yards and a touchdown on 12 catches.
If Cruz doesn't return to form, Randle will be counted on to be Eli Manning's second read on the majority of plays in 2015. The time for him to put it all together over a 16 game season is now.
(h/t New York Giants)
Photo Credit: Brad Penner/USA TODAY Sports