Victor Cruz and Odell Beckham Jr. still on a pitch count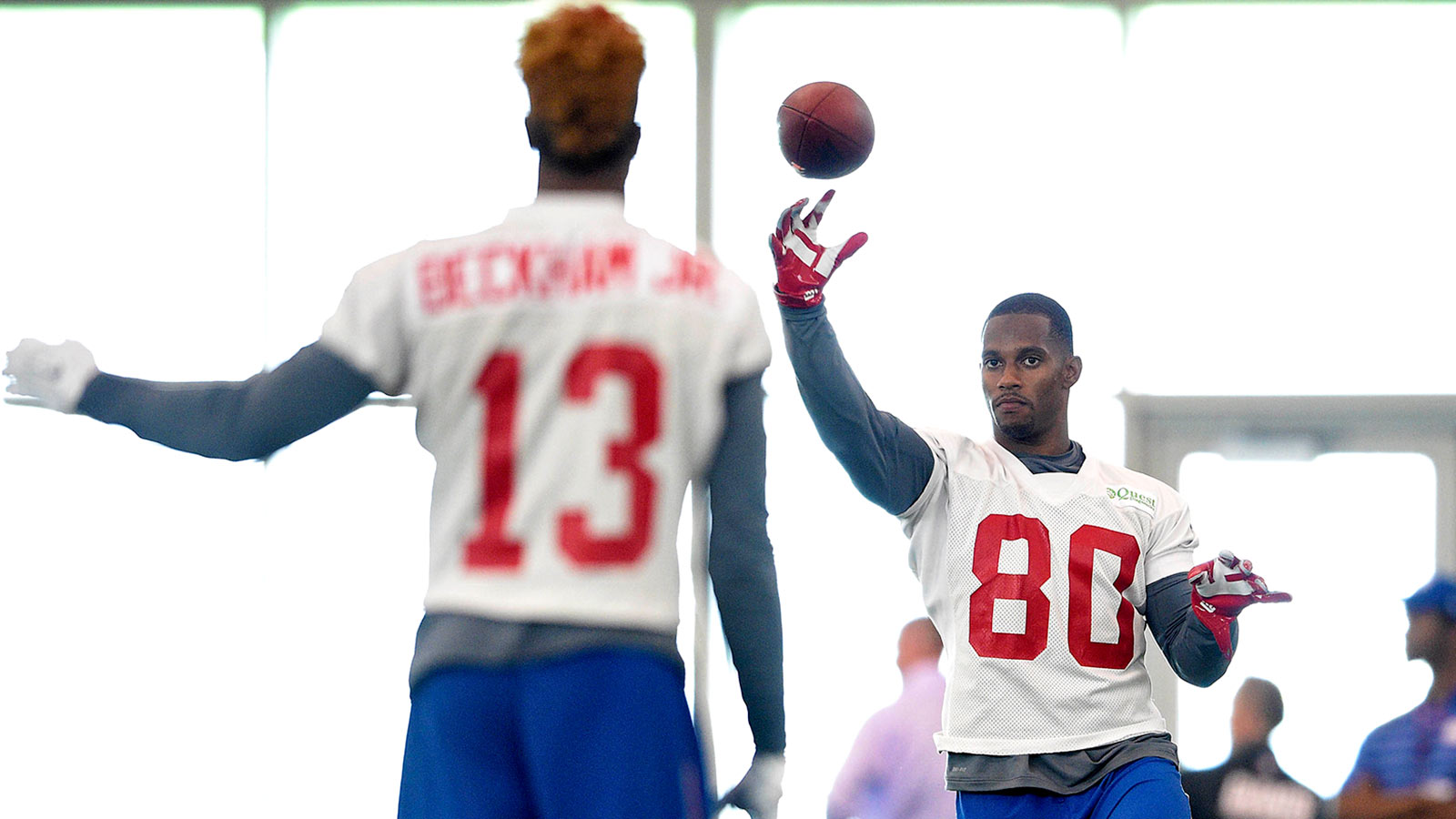 The New York Giants are taking things slow with their two star wide receivers. After both players missed the majority of spring practices, it was a bit of a surprise to see them ready to go on the first day of training camp. According to beat reporter Jordan Raanan of True Jersey, the Giants have kept them on a pitch count throughout camp, limiting their snaps in each practice.
Raanan estimated that the Giants run around 24 plays per practice. Raanan sampled Thursday's practice and found that Beckham took 11 live reps and Cruz took eight.
The Giants see no need to rush them along ahead of their first preseason game. In the mean time, Beckham continues to make the most of his live reps. Raanan caught this beast of a route from Thursday's practice on tape.
Beckham burns Giants' top cornerback Dominique Rodgers-Cromartie with a quick-twitch cut showing off his ridiculous lateral agility. The crowd erupted as they should have.
(h/t True Jersey)