Victor Cruz: All signs point to me being ready for training camp, Week 1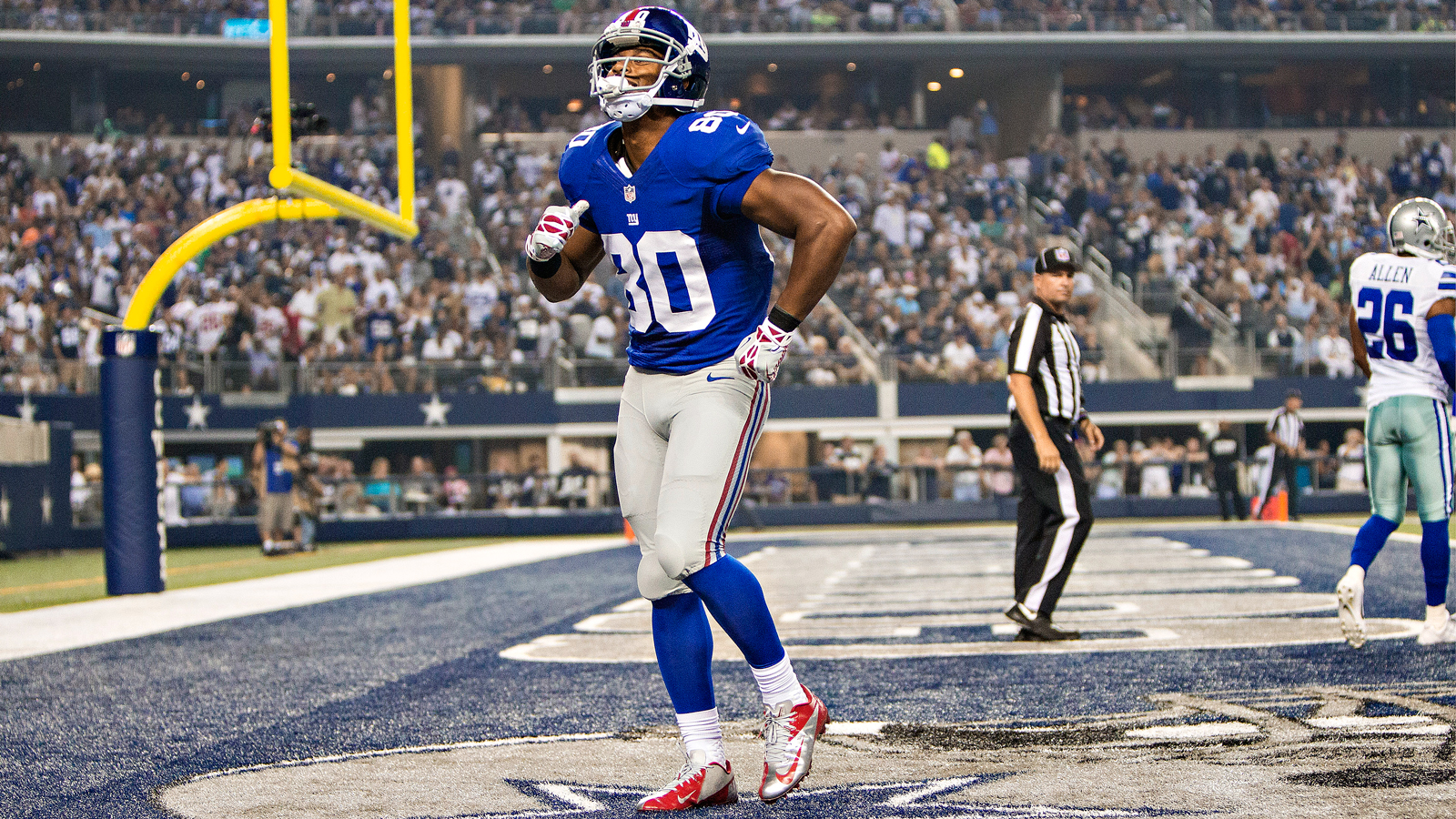 In the midst of uncertainty surrounding arguably the New York Giants' best defensive player, Jason Pierre-Paul, the Giants can look to the Victor Cruz situation as a ray of light. The former Pro Bowl wide receiver spoke on Tuesday about his recovery, and the prognosis is positive. Unlike the situation with Pierre-Paul, the Giants know exactly when they can expect Cruz back on the field.
"From the training staff, the coaches and the front office people, I think everyone's under the assumption that I'll be ready to go," Cruz said on Sirius XM NFL Radio with Bruce Murray and Rich Gannon, per Pro Football Talk. "I don't think PUP will be an option. Obviously, if it comes about then that's a conversation I have to have with my superiors. It seems like I'm on track to be ready for training camp and, God willing, be out there Week One."
Making it back to the field and making it back to the field as his former self are two different entities. Cruz is attempting to make a full recovery from a torn patella tendon, but this injury carries a murky recovery history. Cruz is not the type of wide receiver who wins with size, speed or strength; he wins with quickness in and out of his breaks. This injury has been known to sap a player of his former lateral agility and explosion. However, it is good news that the Giants won't have to wait to get a real look at what Cruz can bring to the table in 2015.
(h/t Pro Football Talk)
Photo Credit: Wesley Hitt/Getty Images