Vic Beasley: Landing in Atlanta 'would be a dream come true'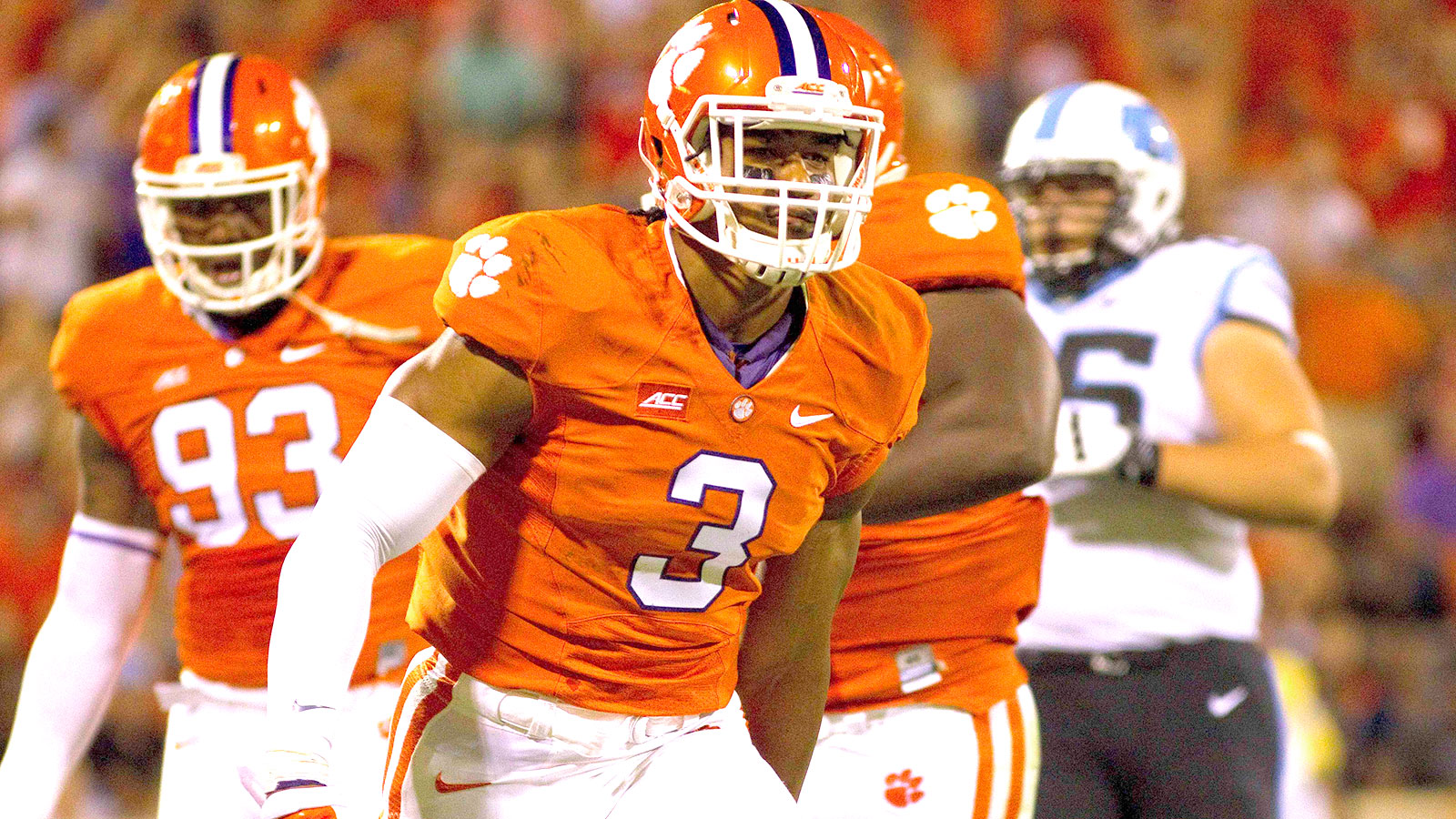 While Vic Beasley has seen his stock skyrocket since beginning the NFL draft process, he now believes that it may be down to three teams who could call his name on Thursday. Regardless, Beasley believes he's going somewhere in the top 10, which is a common belief among most draft experts.
The three teams he's predicting? The Oakland Raiders, Chicago Bears or Atlanta Falcons.
According to Mike Huguenin from NFL.com though, Beasley may be playing favorites, as he told WZGV that landing in Atlanta "would be a dream come true."
As Huguenin points out, the former Clemson Tiger grew up in Adairsville, Georgia, an Atlanta suburb, so it would absolutely make for quite the story. The one problem that may prevent this great story from happening? Well, Beasley may actually be too good to last until No. 8 when the Falcons pick.
After watching the tape on Beasley and imagining how he could fit in a Dan Quinn-built defense, it may very well be a match made in heaven. Keep your fingers crossed in Hotlanta.
(h/t NFL.com)