Vereen Targeting Return Against Cowboys on Dec. 11th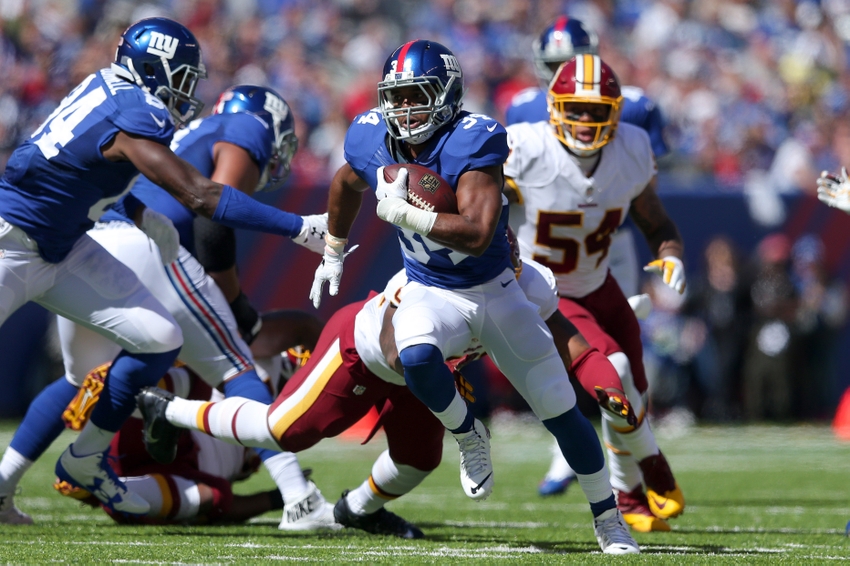 New York Giants running back Shane Vereen practiced with the team today, according to a report by ESPN. Vereen is targeting a Dec. 11th return, against the NFC leading Dallas Cowboys. He has been on the injured reserve list since Sept. 26, 2016 with a torn triceps muscle. The veteran tailback suffered the injury in the 29-27 loss to the Washington Redskins in Week 3. Initially, the team indicated that Vereen was lost for the season, due to the injury. That information was later retracted.
According to Jordan Raanan, New York has missed last year's free agent pick-up from the New England Patriots. "With New York's offense sputtering most of the season, Vereen should be a welcome addition for the Giants' difficult stretch run. Their opponents over the final five weeks have a combined 34-20-1 record."
Targeting Production
In his absence, New York struggled to find a rushing attack. This was also due to the fact that incumbent halfback Rashad Jennings was sidelined with a thumb injury. Reserve Orleans Darkwa got the first opportunity to be the bell cow back, and he seemed serviceable. According to NFL.com, Darkwa had 101 rushing yards and two touchdowns against the Redskins and the Minnesota Vikings. An 11-yard effort (1.6 yards per carry) against the Green Bay Packers, cemented Darkwa to the bench though.
Recently he struggled with a leg injury and was placed on the injured reserve list yesterday.
Rookie Paul Perkins has gotten more carries recently, but he simply cannot replicate Vereen's production. Perkins only averaged 3.4 yards per carry, while Vereen is at 4.7 yards per carry. The comparison right now is not even close.
Mostly Vereen will be a major factor as a pass catcher out of the backfield. In the three games that he played, Vereen caught eight passes  and averaging 9.4 yards per catch. The veteran running back had a career-best 59 catches last season, his first with the G-Men.
This article originally appeared on