Updated 2017 NFL Draft order: Week 14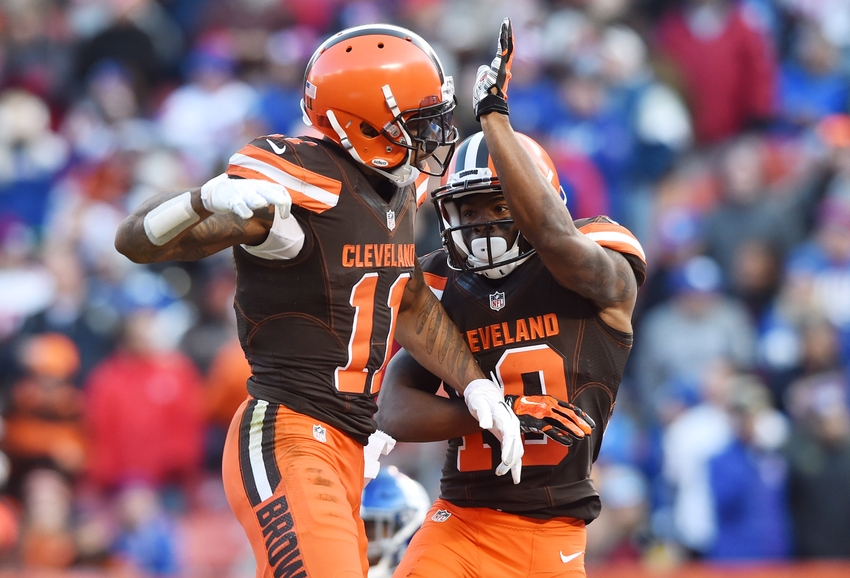 Here is an updated 2017 NFL Draft order going into Week 14. 
While it's only December and there's still football to be played, the 2017 NFL Draft order is starting to become more concrete. Things could change very quickly, but it appears most of the the teams that will have a top three pick are set.
As the season comes to an end, fans might start to see some more tanking happening. Heck, the San Francisco 49ers might already be tanking. As far as the Cleveland Browns? Who knows if they're trying to be terrible or if they're just the Browns.
Here's an updated order of the 2017 NFL Draft going into Week 14.
Cleveland Browns 0-12
San Francisco 49ers 1-11
Jacksonville Jaguars 2-10
Chicago Bears 3-9
New York Jets 3-8
Tennessee Titans (via Rams) 4-8
Carolina Panthers 4-8
Cincinnati Bengals 4-7-1
New Orleans Saints 5-7
San Diego Chargers 5-7
Cleveland Browns (via Philadelphia Eagles) 5-7
Arizona Cardinals 5-6-1
Indianapolis Colts 5-6
Tennessee Titans 6-6
Buffalo Bills 6-6
Minnesota Vikings (pick belongs to Eagles) 6-6
Green Bay Packers 6-6
Washington 6-5-1
Miami Dolphins 7-5
Pittsburgh Steelers 7-5
Of course, playoff teams' picks are determined by the playoffs, so trying to predict the rest of the first round is pointless. For this reason, picks 21-32 aren't listed.
The Browns all but have the number one overall pick locked up. Their lone opportunity for a win could come against the Cincinnati Bengals. Despite a great effort from the 49ers, Cleveland will probably have the number one pick.
Meanwhile, San Francisco will have some interesting decisions to make at the 2017 draft. They might be looking for a new quarterback. Worst of all? It looks like if Lamar Jackson doesn't leave Louisville a year early, no quarterbacks are worth drafting that early in the first round. Things get much more crowded and complicated around the eighth pick. Lots of teams have five or six wins. This could get very interesting in the next few weeks.
This article originally appeared on