Undrafted LB A.J. Tarpley has decent shot to make Bills' 53-man roster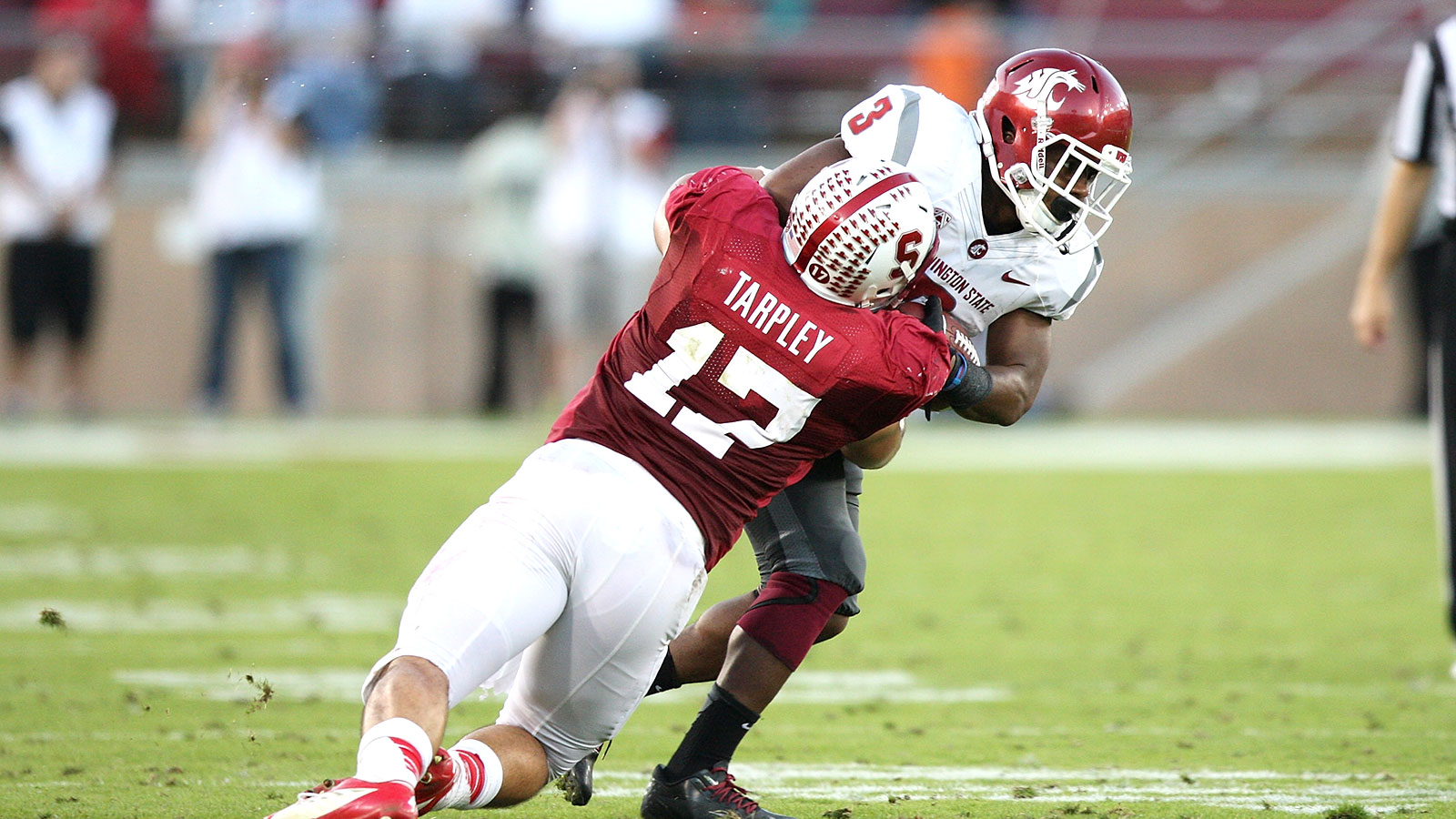 The Buffalo Bills had a budding star at linebacker in Kiko Alonso before shipping him to the Philadelphia Eagles in exchange for LeSean McCoy. Without Alonso in the fold, the Bills have a hole at linebacker that they'll need to fill by way of a couple late-round and undrafted players. A.J. Tarpley is among a group of players battling for a roster spot, and according to ESPN's Mike Rodak, Tarpley has a "legitimate chance to make the 53-man roster."
"After Nigel Bradham, Preston Brown and Ty Powell, who rounds out the Bills' depth chart at off the line linebacker?" Rodak said. "It's a battle that will come down to Tarpley, sixth-round pick Tony Steward and 2014 undrafted free agent Jimmy Gaines."
As with every undrafted free agent, the chances of making the 53-man squad are usually slim, barring a breakout performance at training camp. Rodak, however, gives Tarpley a 45-percent chance to make the team, a relatively big number.
In 2014 for Stanford, Tarpley racked up 84 tackles, one pick and two sacks in 13 games. Nothing out of the ordinary there, but his effort and passion will help his case for making the team. Training camp will be important for Tarpley as he'll look to win the linebacker battle with Steward and Gaines.
(h/t ESPN)
Photo Credit: Tony Medina/Getty Images