Tyreek Hill named AFC Offensive Player of the Week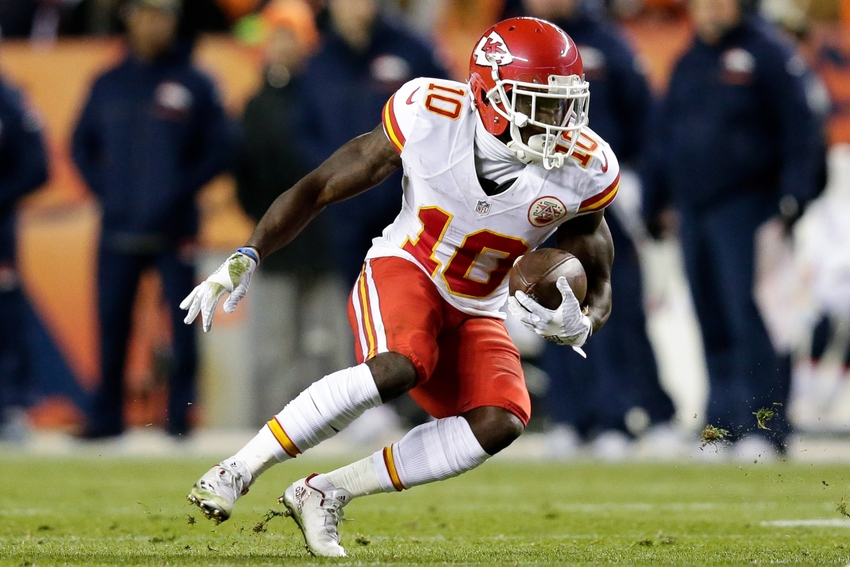 After scoring three touchdowns in three different ways, Kansas City Chiefs wide receiver/returner Tyreek Hill took home a nice honor on Wednesday.
When the Chiefs drafted Hill in the fifth round of the 2016 NFL Draft, there was plenty of anger. Hill, who was involved in an incident that included him punching his pregnant girlfriend in the stomach, was coming to a team that always talks about being high on character.
If you can put that aside, or at least into a different part of your brain, Hill is a dominant football player that has been thrilling to watch. The rookie is second on the team in receiving yards and is perhaps the best punt returner in football.
On Sunday, Hill was a terror for the Denver Broncos, scoring a touchdown via return, rush and receiving. He became the first player to put that trifecta together since Gale Sayers in 1965, during his famous six-touchdown game at Wrigley Field against the San Francisco 49ers. The effort earned him the AFC Player of the Week award, his first such honor during his young career.
Hill, from a football standpoint, has been terrific over the past two months. Teams are starting to punt the ball out of bounds, sacrificing distance on kicks to simply avoid him taking one to the house. Offensively, Hill has caught 23 passes over the last three games and 31 over the previous five. If you extrapolate the larger sample size, that's approximately 100 catches for 950 yards.
More from Arrowhead Addict
This article originally appeared on