T.Y. Hilton calls out Colts' play-calling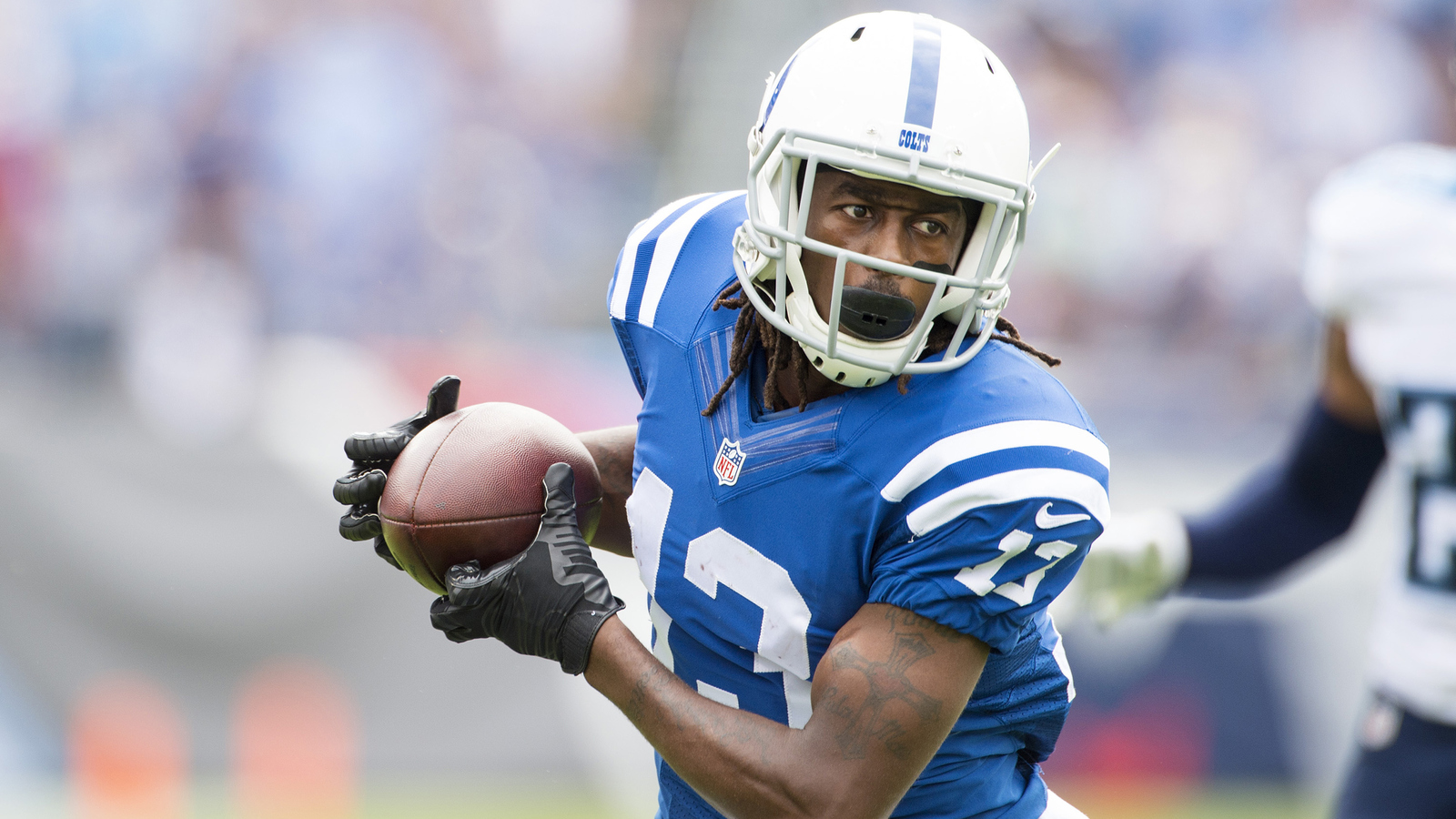 The Indianapolis Colts' offense has been pathetic the past three games, and wide receiver T.Y. Hilton says the team's play-calling is not helping matters.
Hilton on Tuesday singled out the play-calling for not being aggressive enough, particularly when it comes to the passing game.
"The throws have been there, but we just haven't been calling them," Hilton said via the Indy Star. "It's more the play-calling."
The big problem, according to Hilton, is that the offense is being too conservative and not taking enough shots down the field.
"We're fast guys, and we're not going down the field how we're supposed to. We're running stick routes, chain routes. I mean, you can do that, but at some point, you have to take your shots to get the defense [moving] back."
Hilton is not wrong. The Colts have averaged just 12 points in the last three weeks — all losses. Though he caught four passes for 137 yards against the Jaguars in Week 14, Hilton only had 36 yards in a loss to the Steelers and 29 yards against the Texans.
A big reason for the lack of aggression is the quarterback situation. With Andrew Luck out, the Colts are going with 40-year-old veteran Matt Hasselbeck, who has barely been able to maintain his health. Injuries are probably catching up to him, and the offense putting the clamps on isn't helping. It makes them more predictable to opposing defenses.
The Colts are 19th in the league in passing yards per game, but 31st in yards per attempt at 6.4 — highlighting Hilton's exact complaint.
Though you don't want Hasselbeck heaving deep balls constantly like he's Luck, you have to try for more plays of greater than 10 yards if you want to win. Right now, Indy is handicapping itself by not at least opening it up on occasion.
More from Larry Brown Sports: