Twitter has turned on Dak Prescott and NEEDS Tony Romo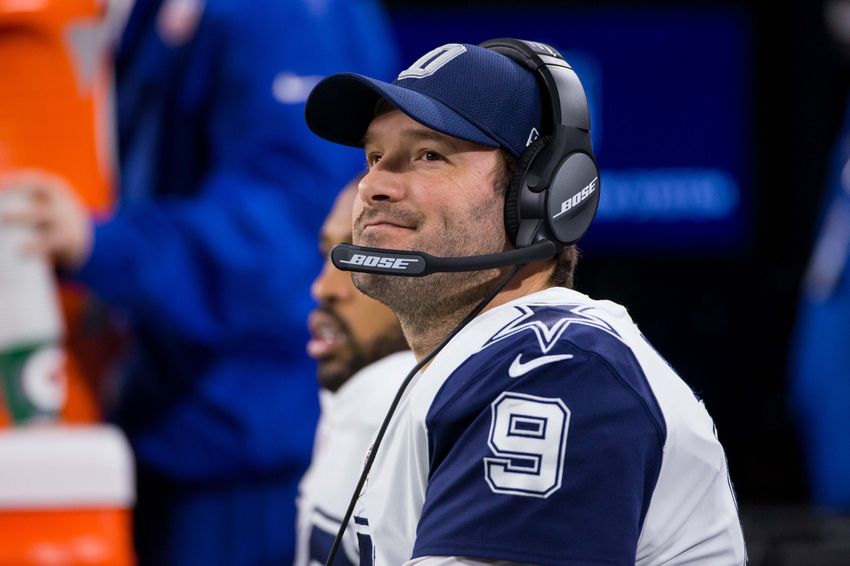 Dallas Cowboys/Tony Romo Twitter absolutely hates Dak Prescott for losing by three points on the road to the NFC East rival New York Giants. They NEED Romo!
The Dallas Cowboys are 11-2 with the best record in the NFC by two games with only three weeks left in the 2016 NFL season. Dallas became the first team in the NFL to clinch a playoff spot, doing so in Week 13's win over the Minnesota Vikings on Thursday Night Football.
However, not all is well on Twitter for Cowboys fans. Tony Romo Twitter is going bonkers after the Cowboys lost by three points in the cold to the division rival New York Giants, 10-7. That was the Cowboys' second loss of the season, snapping their 11-game winning streak.
Tony Romo Twitter can't handle the loss and is ripping current starting quarterback rookie Dak Prescott to shreds. This is why Dallas can't have nice things. The Cowboys have their quarterback of the future in Prescott and need to see the 2016 NFL season through with him under center.
The Cowboys better start Tony Romo again before it's too late.

— 12/30 (@AntP2015_) December 12, 2016
Tony Romo going to practice early tomorrow like pic.twitter.com/Laido3yLga

— Justin (@Justinderek8) December 12, 2016
Wow, some of these #DallasCowboys are turning on Dak like a Tony Romo pick-6!

— Jaime Lopez (@Lopeezie) December 12, 2016
We want romo @dallascowboys I gotchu @tonyromo

— kody (@Kokolovaaa) December 12, 2016
Mark my words if we see the Giants in the playoffs Tony Romo will be the starting QB

— CourtlandNickelberry (@cbtnic9) December 12, 2016
If #Cowboys want to win the Super Bowl, @tonyromo needs to be the QB

— Adam Milsom (@ketom1220) December 12, 2016
Kendle: Bad games happen, daks still my dude.
Inner Kendle: Tony Romo wins you that game. pic.twitter.com/P2maiBv4MB

— Kendle Rogers (@KendleRogers) December 12, 2016
Updated 2016 Interception Total:

-Dak Prescott: 3
-Me: 0

— Not Tony Romo (@not_romo) December 12, 2016
Tony Romo on the sideline watching Dak like…. pic.twitter.com/fF835k9Gqa

— Gee (@Lilgeeeeee) December 12, 2016
Tony Romo talking to Dak in the locker room pic.twitter.com/Ujhx4Bdpbn

— Jareyn Martinez (@JareynM) December 12, 2016
Shoulda put @tonyromo in the game #CowboysNation

— JEubanks66 (@JEubanks66) December 12, 2016
Jerry Jones now that he got a reason to insert Tony Romo into the starting lineup pic.twitter.com/s09yGvnxFS

— Basquiat (@ChronoBasquiat) December 12, 2016
Cowboys need more losses so my boy @tonyromo can come back

— j. (@JTwist01) December 12, 2016
Hopefully easily persuaded people will see Tony Romo still is the leader that this team needs

— Illegals 4 Trump (@jacobrojo31) December 12, 2016
Tony Romo in the locker room like pic.twitter.com/GT6Y9Tk11d

— T.L.O.A ⚡️ (@Nevers_Failures) December 12, 2016
Tony Romo Twitter is run by Evil Kermit Twitter apparently. Things are not going over very well at all on Twitter for Cowboys fans. Just wait until Jerry Jones says something this week before Sunday Night Football at home against the Tampa Bay Buccaneers in Week 15.
Expect the Romo/Prescott quarterback controversy to be a main staple in the news cycle this week. Does Tampa Bay take advantage of the drama in Big D or does Dallas rebound to improve to 12-2?
This article originally appeared on