Tundra Talk: Previewing Packers Week 14 game with Seahawks, recapping Texans win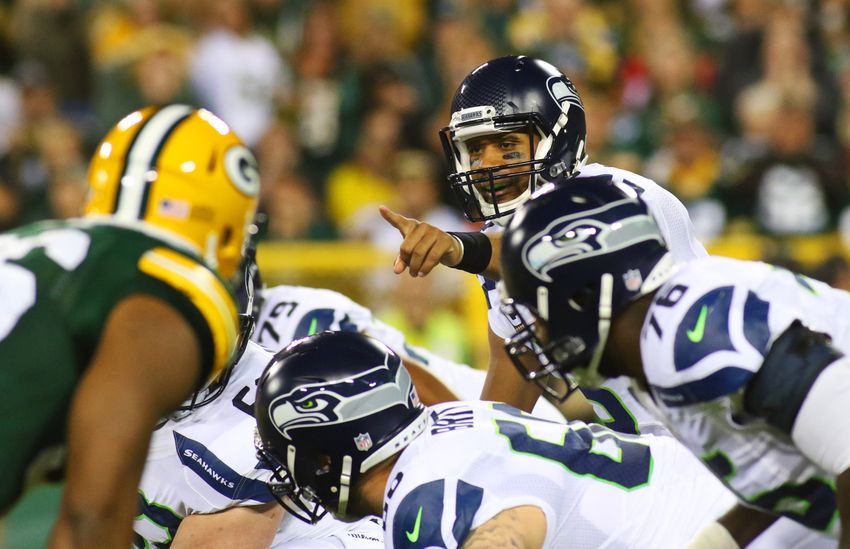 Joe D'Aloisio is joined by Ralph Mancini in the latest episode of Tundra Talk, where they recap last week's 21-13 victory against the Houston Texans in snowy Lambeau and they preview their upcoming matchup with the Seattle Seahawks.
The Packers won back-to-back games for the first time since Weeks 3-4, and despite dealing with a nagging hamstring injury, Aaron Rodgers was efficient. Rodgers completed 20-of-30 passes for 209 yards and two touchdowns in the win. Credit to the offensive line for doing a solid job protecting Rodgers knowing he was limited because of the injury. Can the Packers depend on this unit to keep Rodgers up and in?
ANALYSIS: Why Packers will still make the playoffs
FANDOM 250: Packers fans rank inside top-25
RELATED: Packers stock up, stock down entering Week 14
For those who thought Davante Adams was becoming Rodgers' No.1 target, not so fast. Jordy Nelson, continues to show up week after week, and this past game may have been his best one yet. Nelson caught eight passes for 118 yards and one score, he is tied for the second most touchdowns (10) from anyone at the wide receiver position. The most impressive part of Nelson's game was his ability to cut and make defenders miss, despite the weather. Is it safe to give Nelson the Comeback Player of the Year award?
A big topic of discussion week after week is the woes at running back. Mike McCarthy and company continue to believe in James Starks, who again did not produce, four carries for one yard. On the flip side, Ty Montgomery continues to prove that he is currently the best option for the Packers in the back field. Why is McCarthy so fixated with Starks, and why hasn't Montgomery become the No.1 back.
On the defensive side of the ball, injuries continue to crush the Packers. Clay Matthews continues to fight through a shoulder injury and it is evident he can not contribute because of it. Why do the Packers continue to put Matthews on the field if he isn't productive and opposing teams do not consider him a threat with one arm?
On Sunday, Green Bay has a tough matchup with Seattle. If the Packers lose this game, they may be kissing their season goodbye. Will they be able to contain Jimmy Graham and Russell Wilson? All these questions and more are answered in the latest episode of the Tundra Talk podcast.
This article originally appeared on