Tundra Talk: Previewing Packers Week 11 game with Redskins, recapping loss to Titans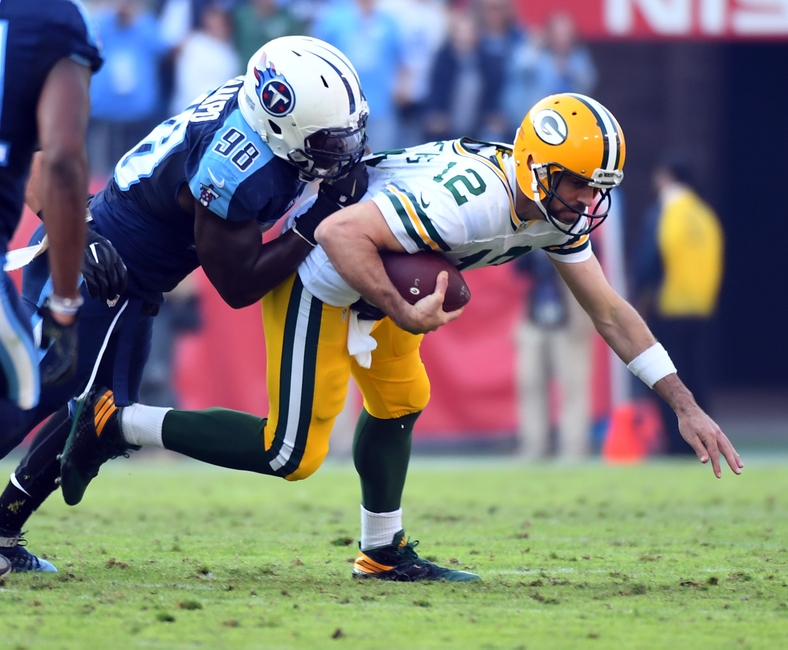 Green Bay Packers fans: Welcome to another edition of the Tundra Talk podcast hosted by Joseph D'Aloisio, who is joined by Dan Dahlke and Joe Olkives.
At 4-5, the Green Bay Packers still have a legitimate chance to make a playoff run and win the NFC North Division. However, there recent play suggests otherwise.
Green Bay lost its third straight game on Sunday against the Tennessee Titans 47-25 and have now lost four of their last five games.
Green Bay fell behind quickly and found themselves in a 21-0 deficit by the start of the second quarter. Despite the horrendous play, were there any positives that came from this game?
If the injuries weren't bad enough, the Packers lost three more players on Sunday: David Bakhtiari, TJ Lang and Jake Ryan. Which one of these guys means the most to the Packers?
READ MORE: Stock up, stock down following loss to Titans
FANTASY: Rest-of-season status for Packers
PACKER PERSPECTIVE: Hit the reboot button
ANALYSIS: Why the Green Bay lost to Tennessee
Defensively, the Packers were led by rookie linebacker Blake Martinez, who lead the team with 10 tackles. The organization had a ton of faith in Martinez from the start and he continues to progress and show he can handle all of the responsibilities. But, another game without Clay Matthews, who has been out for a few weeks now. How different is this unit without Matthews?
The seat continues to get hotter for Mike McCarthy and Ted Thompson. Are we one step closer to an end of an era?
This Sunday Green Bay heads to Washington to take on the Redskins. What are the keys to victory? Is this a must win?
All these questions are answered and more in the latest edition of the Tundra Talk Podcast.
This article originally appeared on