Troy Hill Waived by Los Angeles Rams After DUI Arrest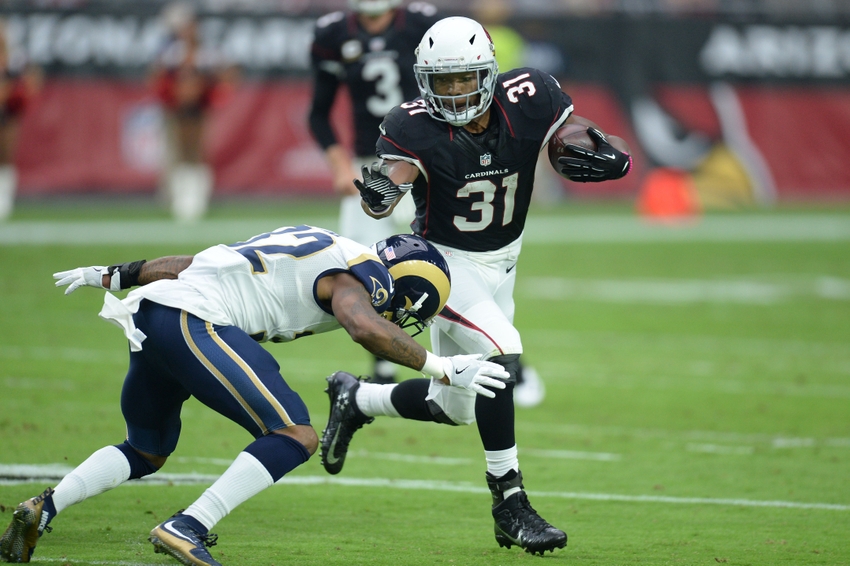 The Los Angeles Rams have decided to part ways with cornerback Troy Hill.
After being arrested on Saturday morning for DUI, the Los Angeles Rams have waived cornerback Troy Hill.
Hill was involved in an accident with a semi-truck and was later busted for DUI, as TMZ Sports originally reported:
Law enforcement sources tell TMZ Sports Hill was driving in a Mercedes on an L.A. freeway around 8 AM Saturday morning. Hill allegedly swerved over multiple lanes and crashed into the back of a semi truck. We're told Hill showed signs of intoxication, was given a field sobriety test and was arrested on the spot.
The Rams aren't wasting any time cutting ties with Hill, as the 25-year-old has been waived by the team after being inactive on Sunday against the Miami Dolphins:
Rams CB Troy Hill, who was arrested last week on suspicion of DUI, was released.

— Jim Thomas (@jthom1) November 22, 2016
Hill actually made an impact for the Rams this season and was fourth on the team with 38 total tackles in nine games. He spent the 2015 season playing in three games with the Cincinnati Bengals before coming to Los Angeles this season.
Hill was one of three roster moves made by the Rams, with rookie linebacker Josh Forrest being placed on injured reserve among them.
Costly mistake for Troy Hill, who is waived by #Rams after arrest for suspicion of DUI pic.twitter.com/eSgqIDMYwH

— Vincent Bonsignore (@DailyNewsVinny) November 22, 2016
This article originally appeared on