Troy Hill Reacts to Re-Signing With Los Angeles Rams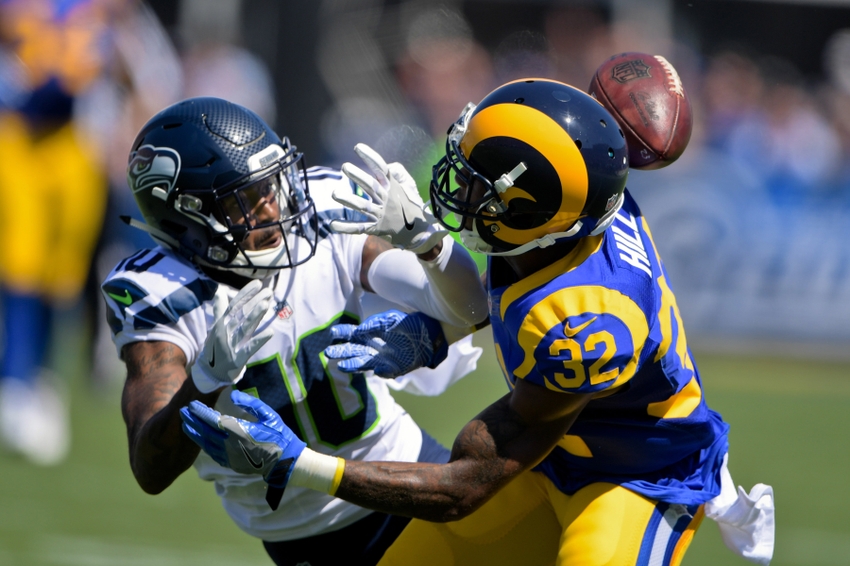 Cornerback Troy Hill spoke on Wednesday about re-signing with the Los Angeles Rams.
After being waived by the Los Angeles Rams on Tuesday, cornerback Troy Hill is thankful to be back with the team.
The 25-year-old cornerback was arrested for DUI on Saturday morning and was waived by the team on Tuesday. Once he cleared waivers, Hill was re-signed to the Rams' practice squad.
The move was inevitable after Fisher made it clear he believed in giving Hill a second chance. Hill seemed to do everything right in and it apparently helped in Fisher's decision-making.
Here's what Hill had to say, per Joe Curley of the Ventura County Star:
"They gave me this second opportunity… I just want to do everything I can to show them that I can be trusted and work my way back."
Hopefully Hill has learned his lesson. One mistake could have cost him a NFL career and he was fortunate enough to avoid that.
Unfortunately his problems date back to college when he played at Oregon, according to Andrew Greif of the Oregonian:
Troy Hill, a suspended cornerback for the Oregon football team, pleaded guilty to a misdemeanor charge of menacing Friday morning stemming from a mid-December domestic violence arrest, a plea deal that will result in Hill being reinstated to all team activities.
Hill's mistakes are unfortunate because he does have talent. The former Ducks corner is fourth on the team in tackles this season and figures to be in the team's plans beyond the 2016 season.
This article originally appeared on