Troubled NFL star Greg Hardy trades in cleats for 4oz gloves, prepares for MMA debut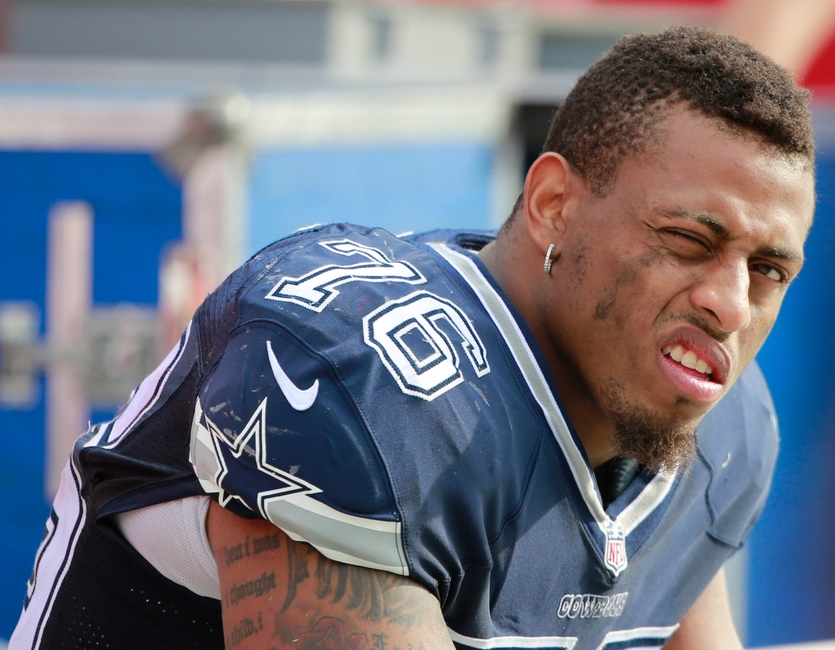 Former NFL linebacker Greg Hardy is trading  is his football spikes for a pair of four ounce gloves
The controversial defensive end Greg Hardy will put his professional football career on an indefinite hiatus in an attempt to pursue a career as a mixed martial arts fighter. MMAFighting.com was the first to report the news.
Surprised? We don't blame you.
After all, Hardy has zero background in any type of martial arts training. However, according to the report, he has spent the last several months training in the Dallas-Fort Worth area, while garnering interest from various fight promotions.
"I'm very focused and excited to start my MMA career," Hardy said in a statement provided to MMAFighting.com. "I'm going to do this the right way, I can assure you of that.
"I'm fully committed to being as successful as I can be in this sport."
The troubled Hardy was essentially given a 12-game tryout last year with the Dallas Cowboys. While he did record six sacks, this was a far cry from his Pro Bowl season with the Carolina Panthers where fans saw him rack 15 after 11 sacks in back-to-back seasons.
During his time in Carolina, Hardy showed all the tools to become one of the league most dominant defensive players for years to come. But all this changed following a grizzly alleged assault on his girlfriend. According to police reports, Hardy threatened to kill her while dragging her around before throwing her on a bed covered with assault rifles.
His reputation had become so toxic, almost no teams were willing to give him a shot at extending his NFL career. While he did received tryout with the Jacksonville Jaguars while also being tied to rumors with the Washington Redskins, both teams chose to pass on the Mississippi native.
According to his team, Hardy weighs around 285 pounds and is expected to debut as a heavyweight when whenever he books his first fight.
This article originally appeared on