Trevor Siemian expected to start for Denver Broncos on Sunday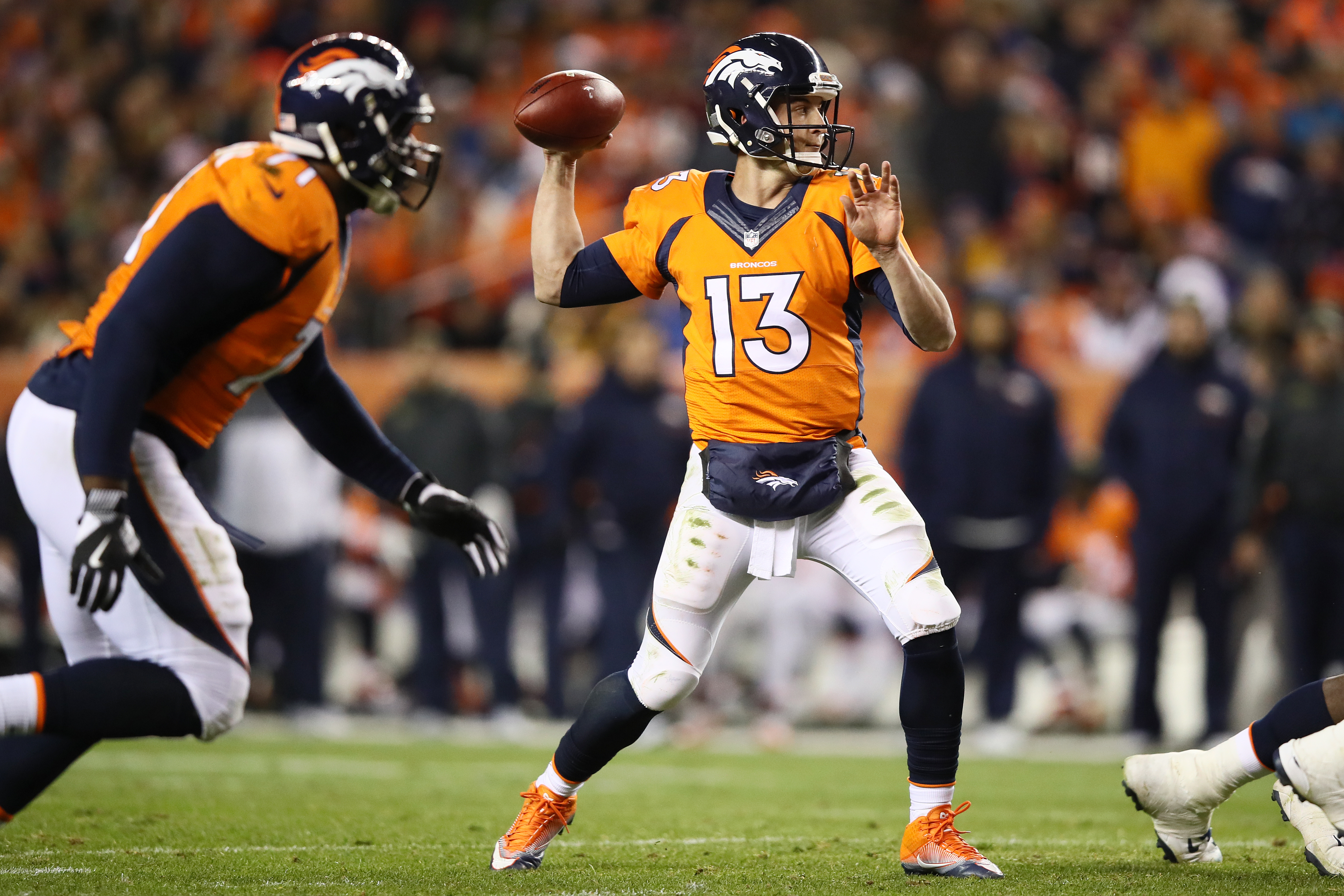 After missing last week's game, Trevor Siemian is expected to be back under center for the Denver Broncos on Sunday.
The Denver Broncos stayed afloat in the battle for a playoff spot with a 20-10 win over the Jacksonville Jaguars in Week 13, but the offense put up just 206 total yards with rookie Paxton Lynch making his second career start under center. Trevor Siemian missed last week's game with a left foot injury, but all signs point toward him returning to start on Sunday against the Tennessee Titans.
Player source says Trevor Siemian will be Broncos' starting QB tomorrow vs. Titans, barring any unforseen setbacks in left foot. #9sports

— Mike Klis (@MikeKlis) December 10, 2016
Siemian practiced in a limited fashion all week and was listed as questionable on Friday, but Broncos' head coach Gary Kubiak suggested he needed to wait until Saturday's walkthrough to declare a starting quarterback. Siemian apparently showed enough to prove he's ready to go, so he'll likely be back in uniform as the Broncos try to win a game that looks important in the AFC playoff picture right now.
Siemian also missed Week 5 against the Atlanta Falcons with a left shoulder injury, a game the Broncos lost with Lynch making his first NFL start. Siemian seemed to be in line for a multiple game absence with this foot issue, so it's worth wondering just how healthy he is heading into Sunday.
Siemian had arguably his best game of the season when he played in Week 12 against the Kansas City Chiefs, completing 20 of 34 passes for 368 yards and three touchdowns without an interception. The Titans' weakness defensively is in the secondary, as they are 26th in the league in pass defense (270 yards per game). So having Siemian available puts the Broncos in much better position to take advantage of that, and move the ball effectively through the air.
If Siemian has a setback during pregame warmups, which can't be ruled out, Lynch would be in line to start again. So before making any investments in the Broncos, particularly fantasy football-wise, be sure Siemian is active  for Sunday's game.
More from FanSided
This article originally appeared on