Trent Murphy: Sacking Matt Barkley put me on the map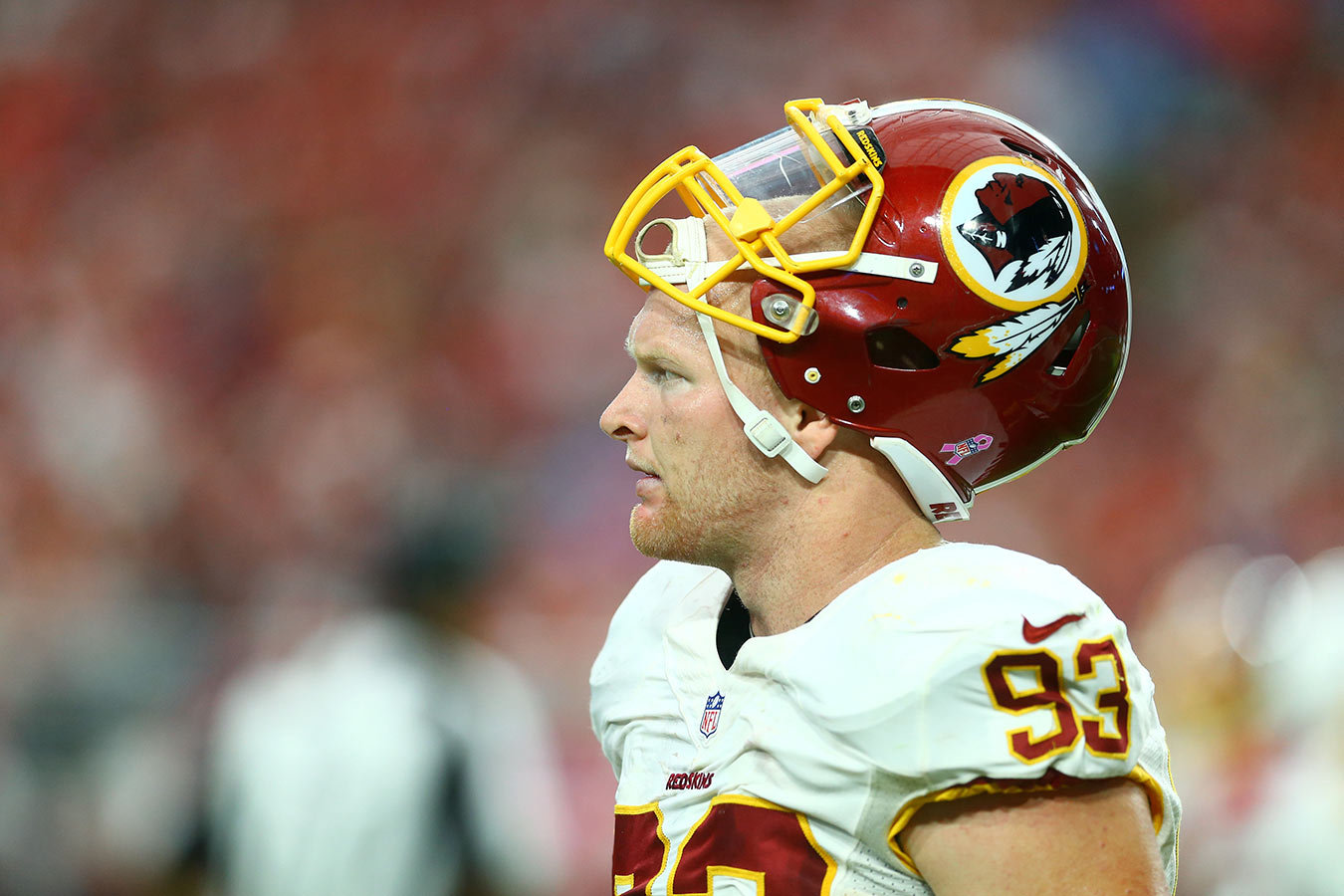 The most memorable play of Washington Redskins linebacker Trent Murphy's career came in a pivotal collegiate showdown. His Stanford Cardinals were taking on the USC Trojans, and he had the opportunity to line up across from quarterback Matt Barkley. USC was ranked No. 2 in the nation that the time, and the Cardinals took them down 21-14. What Murphy remembers most about the game is when he drove Barkley to the ground.
"Our nose tackle, David Perry, beat the center free and Matt saw pressure up the middle," Murphy said, per ESPN. "He was going to spin out. I beat the tight end clean off the edge and Barkley spun right into me and I just cleaned him. I almost broke my nose I hit him so hard. That was probably the hardest I ever hit a quarterback.
"That was the first sack that put me on the map."
Murphy will compete opposite entrenched starter Ryan Kerrigan to hold down the Redskins' right outside linebacker spot. His main competition will come from rookie second-rounder Preston Smith. The battle for the right outside linebacker spot is setting up to be the team's most heated camp battle.
(h/t ESPN)
Photo Credit: Mark J. Rebilas/USA TODAY Sports