Trent Baalke likely to keep job as 49ers GM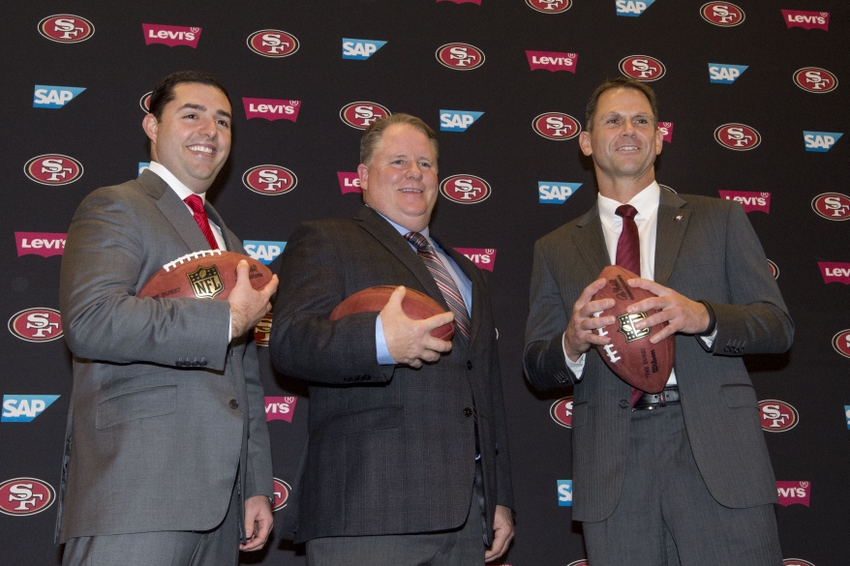 San Francisco 49ers fans continue to call for GM Trent Baalke to be fired. The man chosen over Jim Harbaugh has lost much respect after the once-proud 49ers found themselves at the bottom of the NFL. Yet, Baalke continues to recruit collegiate prospects and there is no indication that Jed York plans on firing his buddy.
San Francisco 49ers General Manager Trent Baalke has faced much criticism this season. Yet, despite the fact that the 49ers have regressed significantly over the past three years, the 49ers show no sign of relieving Baalke of his duties.
Head Coach Chip Kelly recently defended Baalke's approach to team-building. Perhaps more telling, however, is that the Jed York and the 49ers organization continues to let Baalke develop the draft portfolio for the 49ers future. There is no indication from the organization — be it formal or even a leak — that Baalke's job is in jeopardy. And in the NFL, discord typically means leaks.
Trent Baalke and Jed York remain close. The friendship between the two played a significant role in Jim Harbaugh's departure two years ago. Between a difficult, but successful head coach and a friend, York chose his friend.
It looks like he still is choosing his friend.
More from Niner Noise
The Niners have so far to go to return to their former glory of only a few years ago. The crash under Baalke has been significant and severe. But Baalke does not appear to be going anywhere.
Until Jed York decides the 49ers success is more important than keeping his buddy as his GM, the 49ers will struggle to succeed.
This article originally appeared on