Travis Kelce throws towel at ref, gets ejected (Video)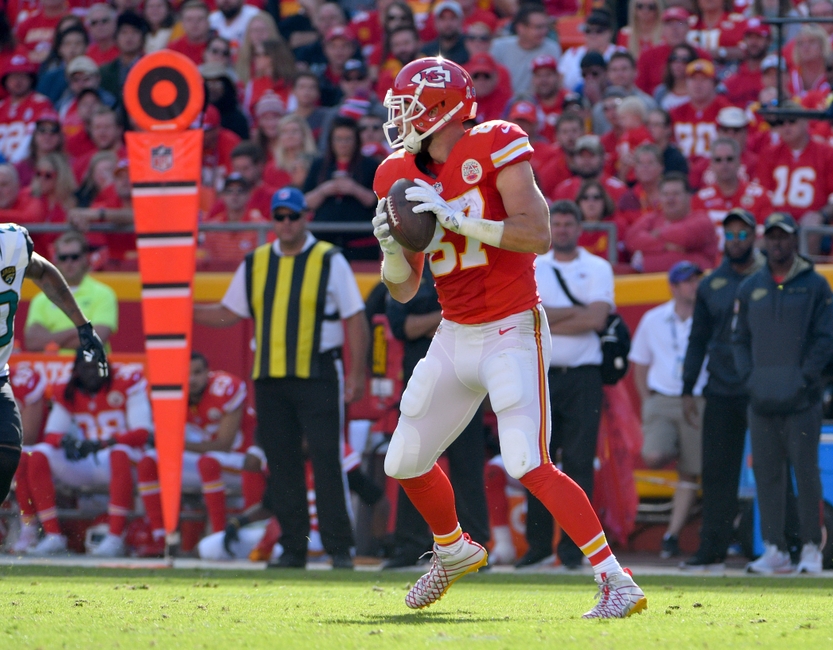 The Kansas City Chiefs won and so we can all laugh at this, but tight end Travis Kelce was all kinds of foolish in the fourth quarter.
Kansas City was ravaged on the offensive side of the ball on Sunday afternoon. They were without Alex Smith, Jamaal Charles and Spencer Ware going into the day. Thehn, after the first series, wide receiver Jeremy Maclin injured his sore groin and did not return.
With the offense struggled, it finally moved inside the Jacksonville 10-yard line early in the fourth quarter leading 16-7. On 2nd down and 4, Nick Foles threw for Travis Kelce in the back of the end zone. Despite obvious pass interference, no call was made. Kelce proceeded to go insane, screaming at two different officials.
Finally, after jawing for what seemed like 10 seconds, an official threw a flag. Kelce, coming unhinged at this point, decided to throw a flag of his own on the official. Shockingly, the zebra was not amused, throwing him out of the game. Here's the play:
The disaster resulted in Chris Conley being our biggest offensive weapon down the stretch. It almost resulted in one of the worst losses any of us have ever seen. Kelce was ejected, high-fiving fans on the way to the tunnel.
More from Arrowhead Addict
This article originally appeared on