Travis Kelce throws a towel, gets ejected (video)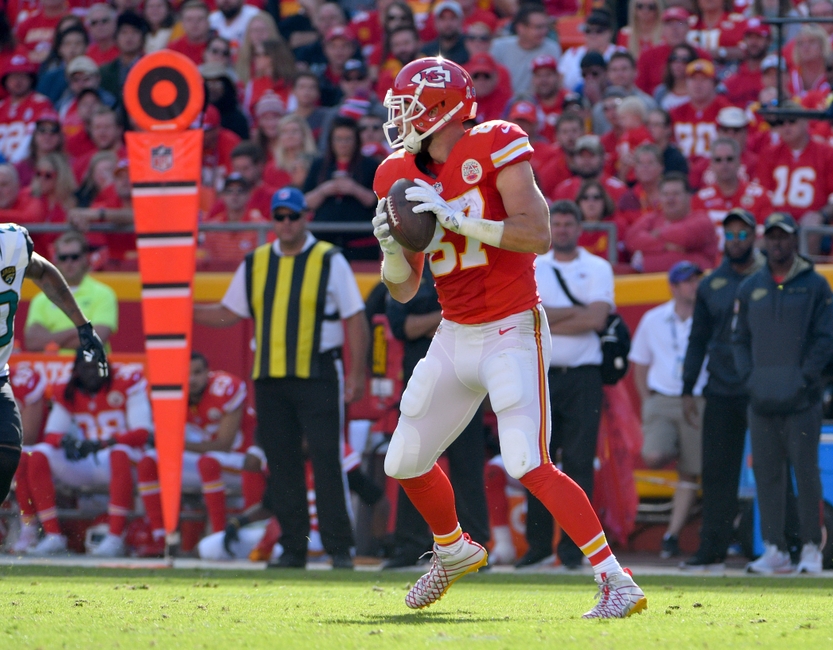 In an AFC showdown between the Kansas City Chiefs and Jacksonville Jaguars, Pro Bowl TE Travis Kelce gets ejected after throwing his towel at a referee.
In the fourth quarter of the Chiefs game against the Jaguars, tempers flared to the point where a Pro Bowler was ejected.
Kansas City Chiefs tight end Travis Kelce was ejected after throwing his towel at a referee. Kelce, who is normally one of the happier guys in the NFL, displayed a rare dose of fury after the referee missed a pass interference call. It was the second of two personal foul calls that went against against the tight end, resulting in an automatic ejection.
Travis Kelce throws his own personal flag at the ref. Gets ejected. https://t.co/uymN0wyj3o

— uSTADIUM (@uSTADIUM) November 6, 2016
Kelce was having a solid game with five receptions going for 58-yards. The Jaguars have shown the propensity to come back this season during the fourth quarter, and they used the ejection of Kelce as a rallying point. It ended up being fruitless, but the disqualification of one of Kansas City's best payers didn't help their offensive woes on the day.
With the Chiefs winning, Kelce's mishap will likely be swept under the rug. Nevertheless, Kelce has to keep his emotions in check, especially with the NFL cracking down on things like excessiveness in all aspects of the game.
Some fans may view Kelce's ejection as another example to why the NFL is becoming the No Fun League, and others may be in favor of the referee. Which side are you on?
More from FanSided
This article originally appeared on