Travis Frederick content with Cowboys not drafting a RB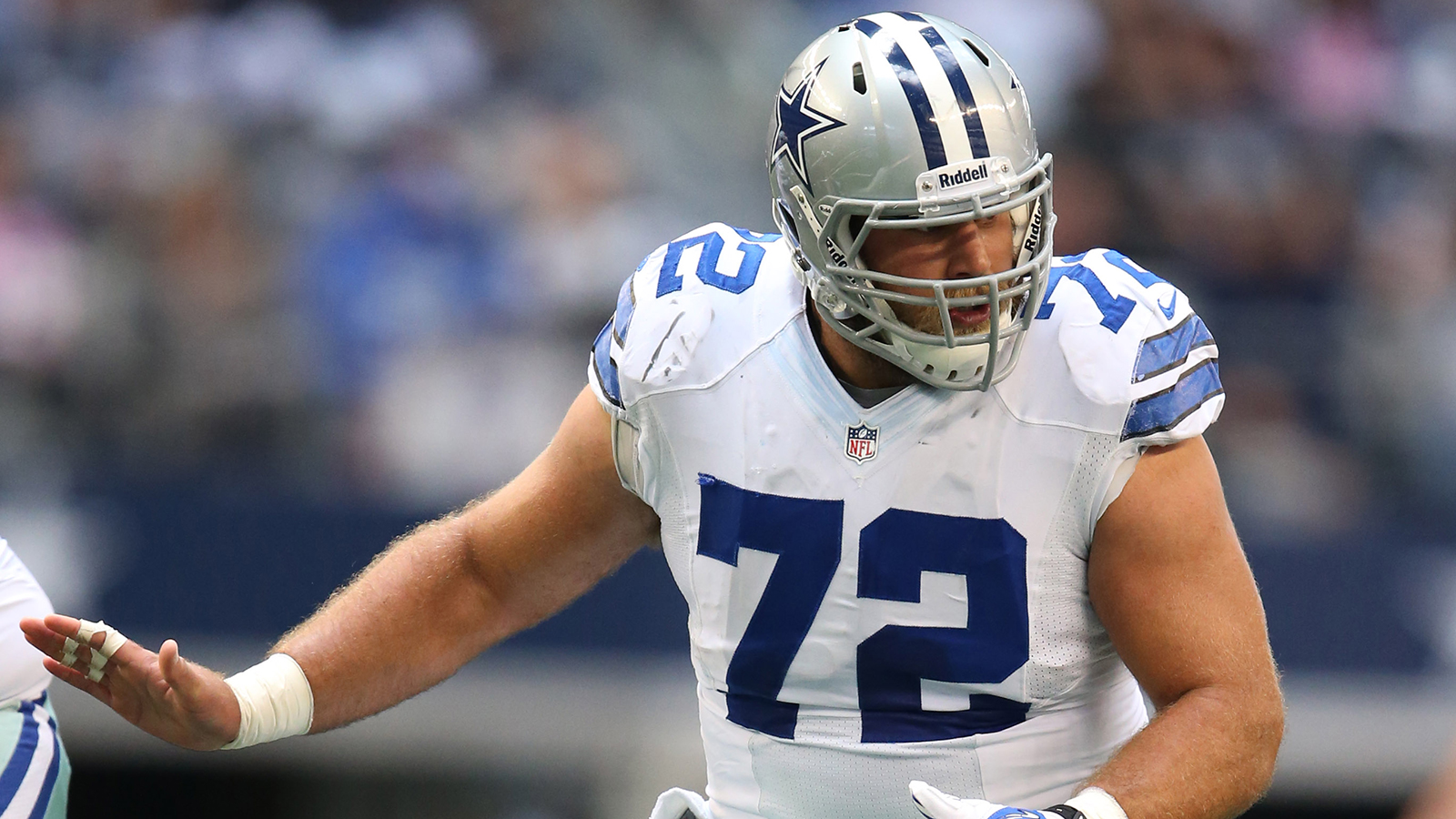 It didn't take long for Dallas Cowboys center Travis Frederick to establish himself as one of the best centers in the NFL. In his rookie season, in 2013, he finished as Pro Football Focus' eighth-best center overall. He followed up his strong rookie debut with another excellent season, and he finished as Pro Football Focus' second-best center overall. In a recent interview, Frederick expressed no concern with the Cowboys' decision to not draft a running back.
"I don't think they made a mistake there," Frederick said in an interview with KRLD-FM 105.3. "I think that they had a plan going in, I don't know exactly what that plan was. Let's hope that they followed that plan…I think that the group of guys that we have now are so strong that if you add something to that, as in a No. 1 guy, that's only going to help, but the guys that we have are certainly strong enough to carry the load.
Frederick believes that all four backs on the current roster have a shot to contribute in 2015.
"Darren McFadden, the way that he runs, the way I've seen on film…Joe Randle the way he makes those cuts, hits the hole…then you have the shiftiness of Lance Dunbar, then you talk about Ryan Williams coming up from the other side fighting for a spot here, too…I think with that group of guys we're in a good position."
If Frederick and the Cowboys line continue to block the way they did in 2014, it might not matter who is carrying the ball behind them.
(h/t Dallas Morning News)
Photo Credit: Matthew Emmons/USA TODAY Sports