Trainer Todd Durkin: Eagles' Zach Ertz has the 'it' factor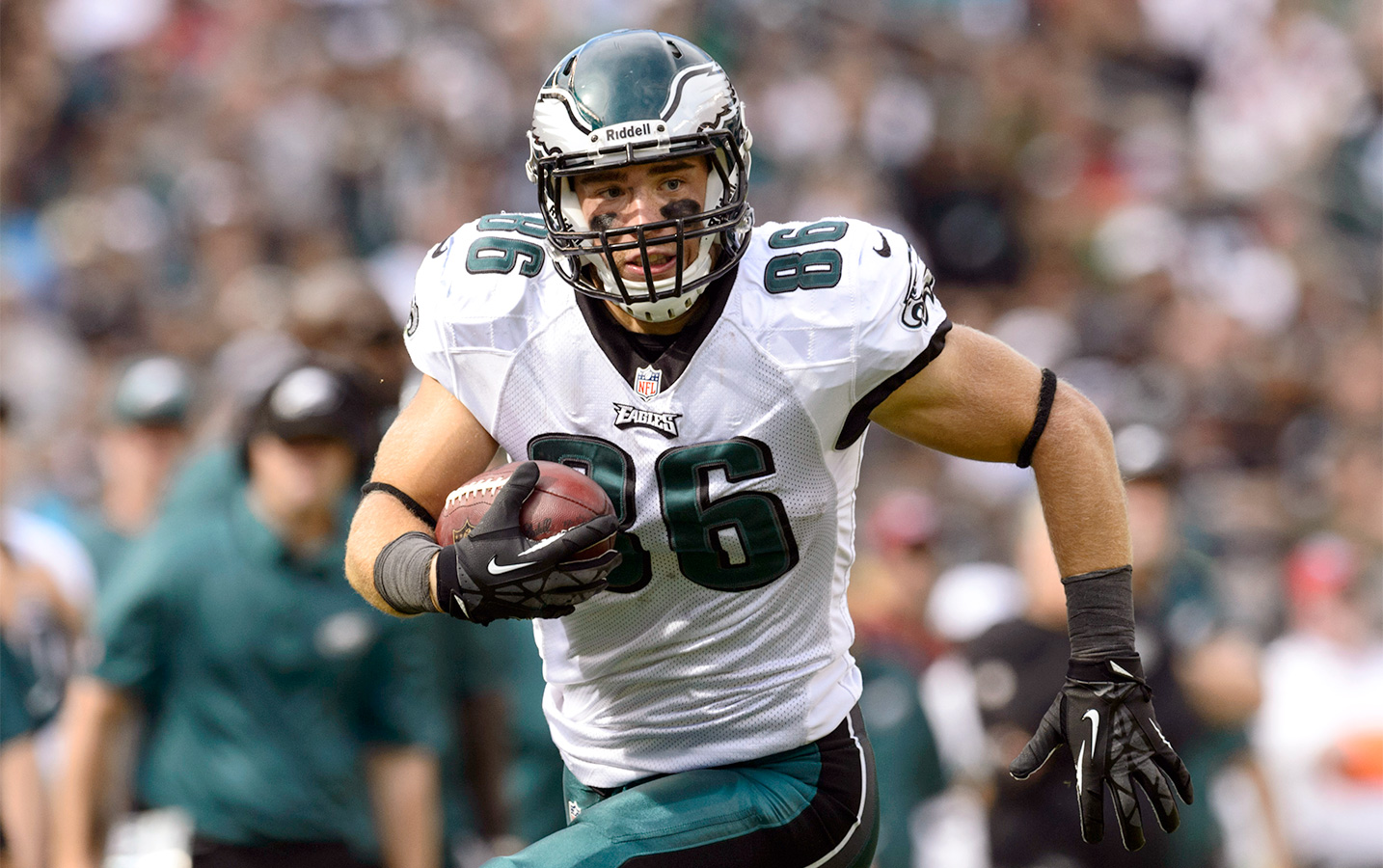 It has been an eventful offseason for Philadelphia Eagles third-year tight end Zach Ertz. For the second straight offseason, a buzz is building around Ertz. After spending portions of the offseason learning from Tony Gonzalez and former offensive line coach Hudson Houck, Ertz has continued his hard work in San Diego with trainer Todd Durkin.
Durkin has built a strong reputation, and in the offseason he trains some of the NFL's best from Aaron Rodgers to Drew Brees. Throughout their training together this offseason, Durkin has been very impressed with what he's seen from Ertz.
"Zach is one of these guys that has the 'it' factor," Durkin said, per Birds/247. He has that mental ability and desire to be great, and he's doing everything he needs to do to put himself into the upper-echelon of tight ends in the league.
"It's 5:20 (p.m.) here and Zach just left about an hour ago; he's been here since eight o'clock this morning. I stretched him out for a half hour, we spent additional time doing strength and body work. He does the things above and beyond most other people. He has that desire and commitment level to do all the little things necessary to separate himself to be an elite tight end in the league."
Ertz is having another buzz-worthy offseason. In addition to his preparation work, beat writers were buzzing about the early chemistry that was obvious between Ertz and projected starting quarterback Sam Bradford.
After seeing just 50.3 percent of the offense's snaps in 2014, a slight increase for the 40.5 percent he saw his rookie season, Ertz is hoping his improved blocking will get him on the field more. With Jeremy Maclin gone, if Ertz can get himself set up for regular snaps, there's no reason to doubt that he can't evolve into Bradford's top target in the passing game.
(h/t Birds 24/7)
Photo Credit: Howard Smith/USA TODAY Sports