Tracy Porter Has No Business Intercepting Blake Bortles, Does it Anyway (Video)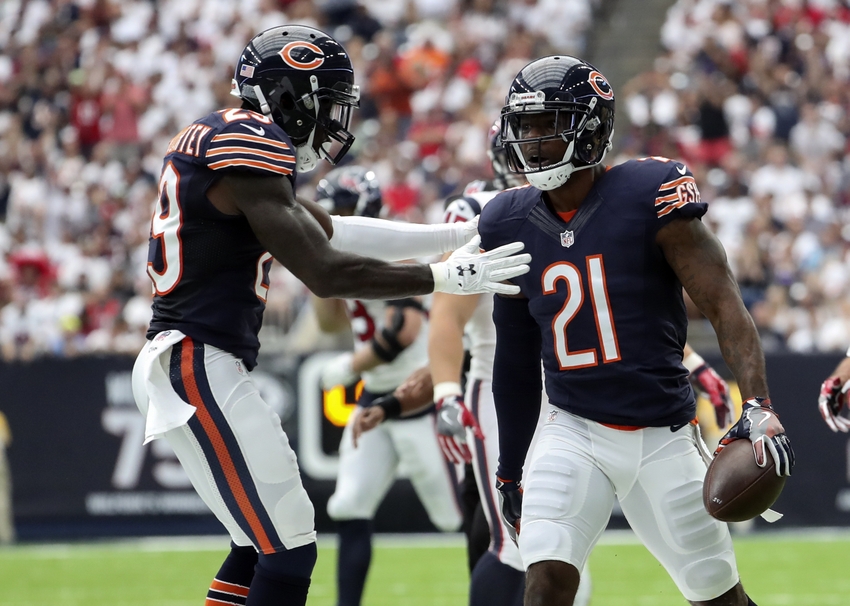 Tracy Porter picked off Blake Bortles on a pass he had no business intercepting, giving the Chicago Bears a huge stop
The Chicago Bears defense wasn't expected to be good regardless in the 2016 NFL season. However, injuries throughout the unit have left them even more hapless than expected. That didn't stop Bears cornerback Tracy Porter from pulling off one of the most ridiculous interceptions of the season, though.
Early in their Week 6 matchup with the Jacksonville Jaguars, Blake Bortles and the visiting team were driving. They found their way into the red zone and a goal-to-go situation. When it got to third down, Bortles predictably was looking for Allen Robinson in the middle of the end zone. He hit his receiver, but with a poor, low throw.
As a result, a sliding AR-15 couldn't haul in the grab. That caused the football to pop up in the air. With ridiculous amounts of reaction time and awareness, Porter came in and nabbed the ball out of the air and hauled it in for a wild interception and a touchback:
This Tracy Porter INT for the @ChicagoBears was all sorts of ridiculous 😱 #JAXvsCHI https://t.co/XQR7AGYdAp

— NFL (@NFL) October 16, 2016
I legitimately have no idea how he both saw that ball, had the wherewithal to react to it, and then held onto the catch through the roll after he hauled it in.
That's one of the most ridiculous interceptions we'll see all season, even if it's just pure happenstance that it happened. Even more importantly, it came at a pivotal moment for the Bears to stop a scoring drive for Jacksonville.
This article originally appeared on