Tottenham wants to host an NFL and EPL doubleheader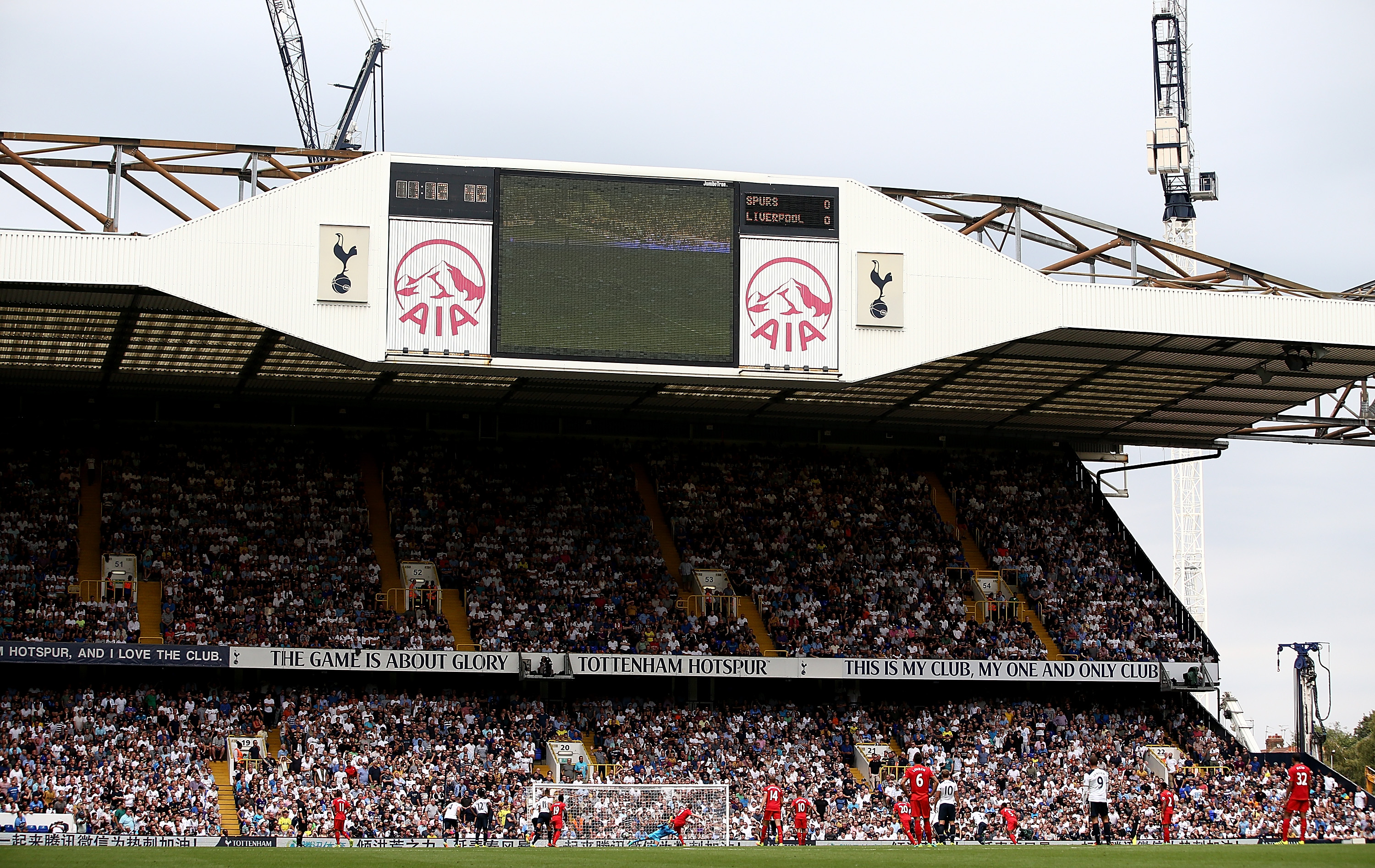 Tottenham are planning to host an NFL and Premier League game on the same day once their new stadium is finished.
While White Hart Lane has served Tottenham and its supporters well, the two sides will soon be moving on. Their new stadium, which will seat up to 61,000 people, is due to be finished by 2018. They already have an agreement in place to host NFL games as part of the International Series. Since those games are usually held at Wembley Stadium, that's a sign that the NFL has a lot of faith in Tottenham's new ground.
But their plans for the International Series extends beyond just the NFL. According to ESPN, Tottenham chairman Daniel Levy called the idea of hosting an NFL and Premier League game on the same day "realistic." He added that "I don't think you'd want to do it on a regular basis, but on a unique feature, that might be a really interesting idea."
The idea is to use the International Series to get Americans interested in the Premier League in the same way it's used to get English people interested in the NFL. He feels the biggest obstacle is the grass surface of a traditional soccer pitch. Most NFL stadiums use synthetic turf, and when they play in England, traditionally, it hasn't gone over too well.
The NFL's International Series has seen them do stuff that had never been thought possible before. Last year, when the Buffalo Bills played the Jacksonville Jaguars, they streamed the game live on Yahoo. It was highly successful, as over 33 million people around the world tuned in.
This would be great for Americans, though, since London NFL games are usually held at 9:30 am. Having a game on right after the Premier League would shift it back to the 1:00 pm timeslot and would increase viewership. It would likely be televised on NBC too, since the Premier League has a deal with them.
While a Premier League/NFL doubleheader would be extremely ambitious, it is the logical next step in growing the league's global interest. However, you'd be hard-pressed to find anyone who's more excited about this venture than Tottenham's chairman.
This article originally appeared on