Tony Romo sets himself up for bright future in 2017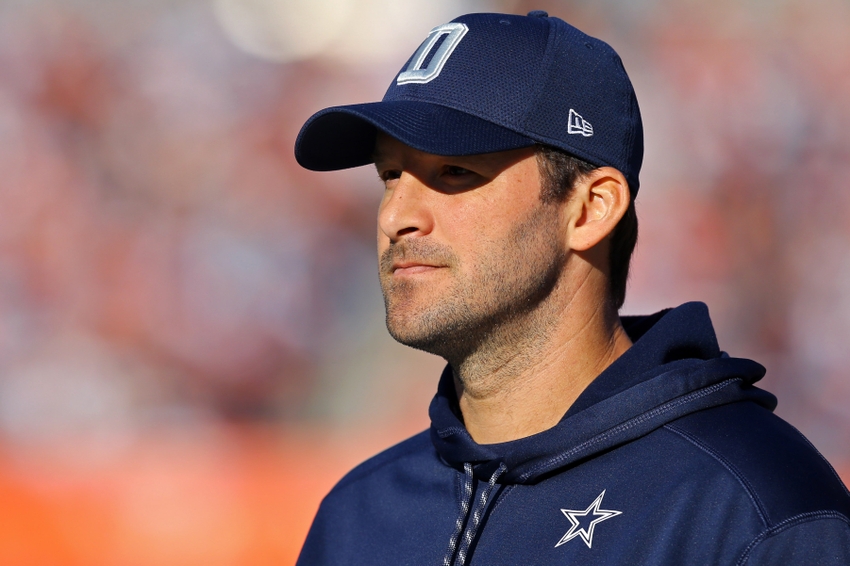 Tony Romo has set himself up tremendously for a bright future in 2017. Where that future takes him will be exactly what he's looking for.
Earlier this week, quarterback Tony Romo had one of the most emotional press conferences you'd probably ever see so far this year. Forget about just in professional football, it hits you in the heart with how he made things so much easier for the Dallas Cowboys when it comes to their quarterback situation. Moreover, the emotion was saw raw in his voice, demeanor, and message.
Romo took one for the team and ended any controversies the Cowboys might have had with the most important position on the team. It's hard to accept the fact that someone who is younger, faster, and turning into a superstar has completely taken your starting job. It takes a lot for anyone to admit it but Romo did the right thing and well, has set himself up for a tremendously bright future. The question is, what happens with Romo come the offseason with the Cowboys?
It's hard to tell in the grand scheme of things. Romo undoubtedly feels he can once again return to being an effective starter. However, the problem is it's probably not going to happen with the Cowboys anytime soon. With the way quarterback Dak Prescott has been playing as of late, he's easily going to usher in the next era at quarterback for America's Team.
The Cowboys might want to keep Romo for as long as possible as a quality veteran quarterback just in case. Knowing how competitive Romo has been all throughout his career, however, it'll be hard top keep him but he knows he would get some major interest in the free agency market next year.
Even though some teams will probably want to stay away from Romo due to his injury history, he's going to be one of the hottest trade targets around the league. He brings accuracy, leadership, and when he's kept upright can truly be among the best quarterbacks playing in the NFL. What the price would be to get him and exactly which teams would target him remains to be seen, though.
Teams out there could bring Romo in and have him easily turn things around on offense. It's a huge risk, but again, if Romo finds the right situation, he can turn a team in dire need of an established quarterback into contenders again. Keep an eye on teams such as the Cleveland Browns, New York Jets, Denver Broncos and even the Arizona Cardinals as teams that could pounce on Romo if the opportunity presents itself.
This article originally appeared on