Tony Romo is simply not ready to play, needs more time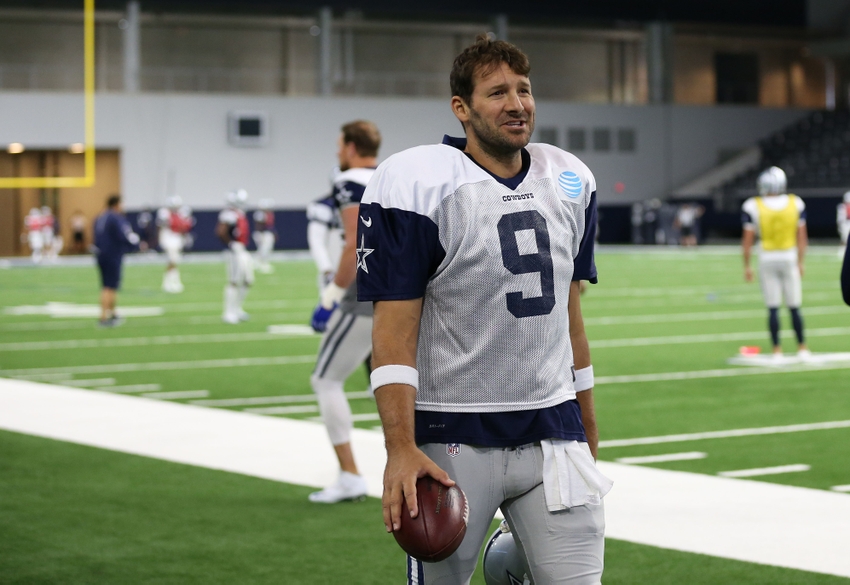 Despite the media-fed quarterback controversy, injured Dallas Cowboys veteran Tony Romo is still not ready to play. Even as a back-up.
In the midst of a six-game winning streak, the Dallas Cowboys head into Cleveland on Sunday to play a winless Browns team. While the Cowboys focus is on the upcoming contest, a looming decision about who should start under center beyond Week Nine continues to be a hot topic across the NFL.
Sunday's upcoming matchup gives rookie Dak Prescott yet another game to prove he deserves to remain the starting quarterback for America's Team even when veteran Tony Romo returns from a back injury he suffered in the preseason.
Outside of an opening season defeat at the hands of the New York Giants, Prescott has been as good as any rookie quarterback in recent memory. The 23-year old has lead the Cowboys to six-straight wins without Romo.
But the 36-year veteran began practicing two weeks ago (on a very limited basis). And his return only elevated the controversy and the subsequent debate among fans and media pundits alike about who should start under center for Dallas once Romo is fully healed.
On Sunday, we received a little more clarification about Romo's practice sessions so far. And according to one NFL Insider, the Cowboys simply haven't had to make that difficult decision yet because the veteran gunslinger is still not ready to play.
"The Cowboys really don't know," NFL Network Insider Ian Rapoport told NFL GameDay Morning First on Sunday when asked about the return of Romo in Dallas via the league's official website. "But it is important to note what actually happened in practice this week. I'm told it is merely a good start for Romo. He has not even taken real team reps yet, and until he does that, he's not even in consideration to be — forget about the starter — even the backup."
Let's also remember here that Prescott's success and the Cowboys win/loss record likely plays a big role in the readiness of Romo. The veteran quarterback has suffered several injuries the past few seasons. So being 100% healthy for a 36-year old NFL quarterback is a relative term and totally subjective. All likely to be determined by both the player himself and the team's medical staff. Team need surely plays a part as well.
If the Cowboys needed Romo to play, it is likely he would be rushed back into service. Instead, Prescott's continued success will allow Dallas to take their time bringing Tony back into the fold. Maybe a majority of the season. The aging quarterback broke his collarbone twice last year. The second time was likely a case of trying to come back too fast and too soon. Both the player and the franchise should not make that mistake again.
This article originally appeared on