Tony Romo was never properly appreciated by Cowboys fans
In the NFL, success is often determined by the play of a team's quarterback. The Patriots, Steelers, Packers and Colts have demonstrated that over the past two decades, almost always finding themselves in the postseason mix. The Dallas Cowboys had that in the '70s with Roger Staubach and again in the '90s with Troy Aikman, proving that quarterback play does usually decide your fate in the NFL.
That theory held true in the years after Aikman retired, too. Dallas endured a revolving door at the position from 2001 to 2005. Quincy Carter flopped, Chad Hutchinson played poorly in spot duty, Vinny Testaverde was well past his prime, and Drew Bledsoe's decline came suddenly.
Those five years were a dark period for the Cowboys. They made the playoffs just once after getting there eight out of nine years from 1991 to 1999. It proved the importance of the quarterback position, forcing fans to go through a painful and unfamiliar stretch losing.
Enter Tony Romo, the most underappreciated player ever to wear that iconic star on his helmet.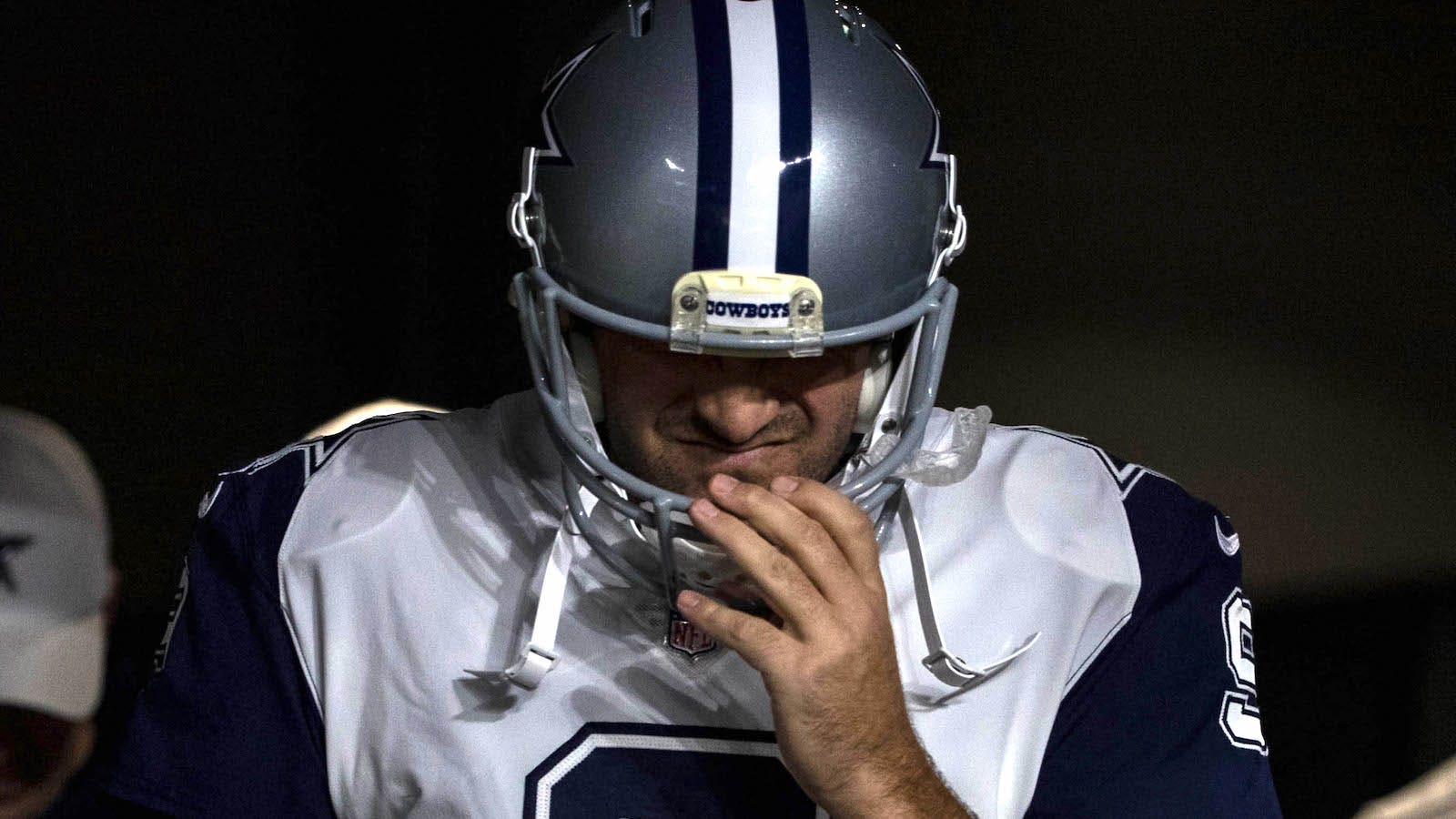 He's reportedly going to retire from the NFL to pursue a career in broadcasting and will do so as one of the greatest undrafted players in NFL history, but he never got his due. He was never properly lauded by Cowboys fans. And now, his reign in Dallas is over, all without bringing a Lombardi Trophy to a city that was accustomed to success for decades. He deserved better.
Romo was the exact quarterback the Cowboys needed to end their time of despair; the perfect story. An undrafted kid with a flair for the dramatic and a smile that was contagious among his teammates and fans. He brought a spark to the offense when he took the job from Bledsoe in Week 7 of the 2006 season, immediately exciting fans across the country.
The following week in his first start – on national television, mind you – Romo dominated the Panthers, leading Dallas to a commanding 35-14 win after falling behind 14-0 in the first quarter.
The Cowboys never looked back from there, and inserting him into the starting lineup proved to be the best decision Dallas could have made. Romo went 6-4 that season, helping the Cowboys make the playoffs for the first time in three years. And then disaster struck.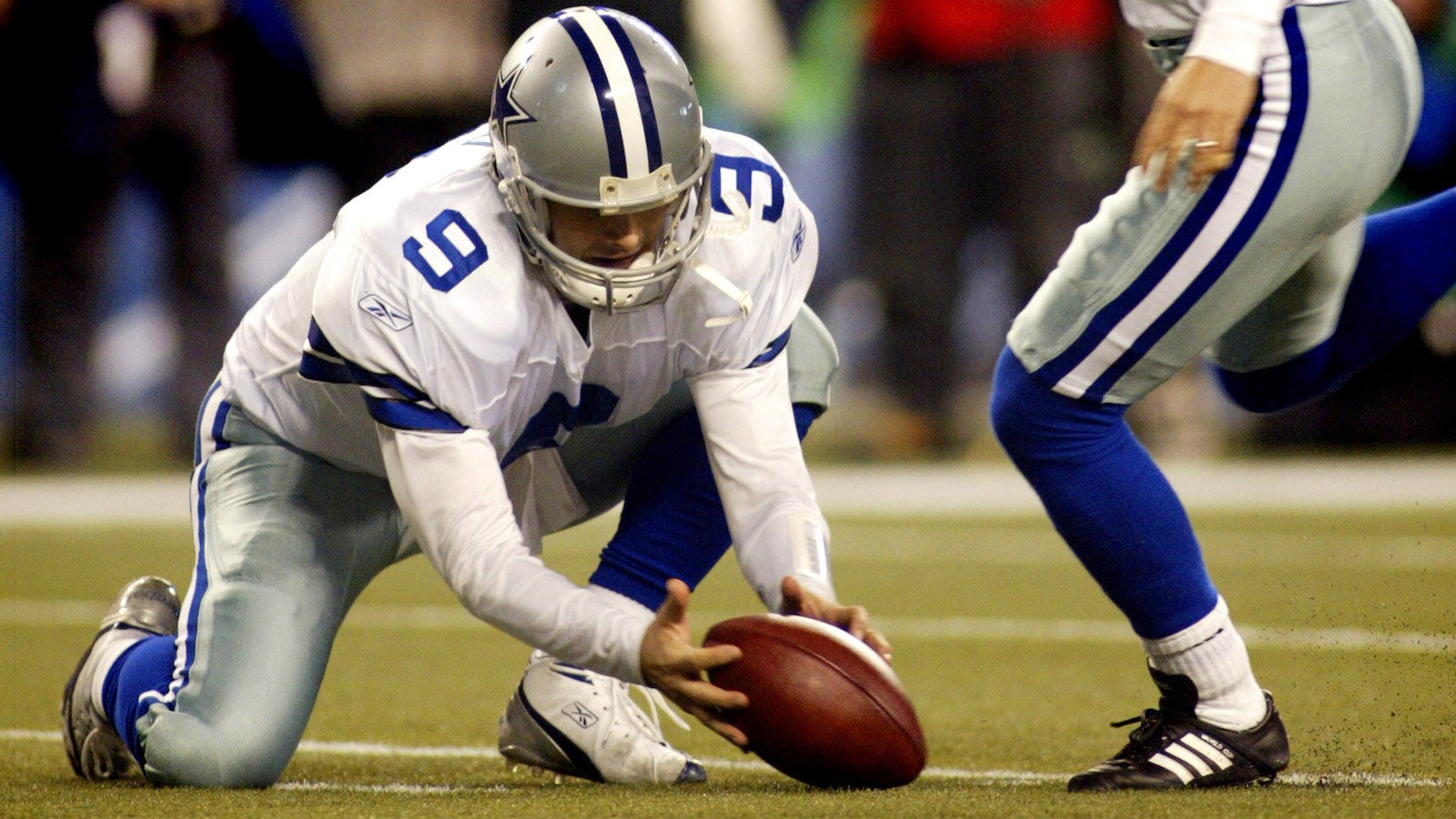 Romo botched a simple hold on a 19-yard field goal that likely would have sent Dallas to the next round. It was an image Cowboys fans wish they could forget — but many never will, even to this day. Romo was the goat of Dallas' heartbreaking end, bringing into question whether he was strong enough to handle the spotlight of playing quarterback for the most iconic franchise in sports.
He was. And it showed in 2007, when he led the Cowboys to a 13-3 record, the No. 1 seed in the NFC and a first-round bye – something they hadn't experienced since they won the Super Bowl in 1995. Dallas' quarterback questions were answered.
Romo, after making the Pro Bowl in three of his first four seasons, leading the Cowboys to three postseason berths, had established himself as the next great quarterback in Dallas. Yet, he still wasn't appreciated for being that. Fans wanted a Super Bowl after watching The Triplets win three in four years during the '90s.
Romo never won a ring with the Cowboys, and that's OK. It'll go down as Jerry Jones' greatest regret, but it wasn't Romo's fault. He was 78-49 in his career despite playing behind some atrocious offensive lines and carrying defenses that were often inept.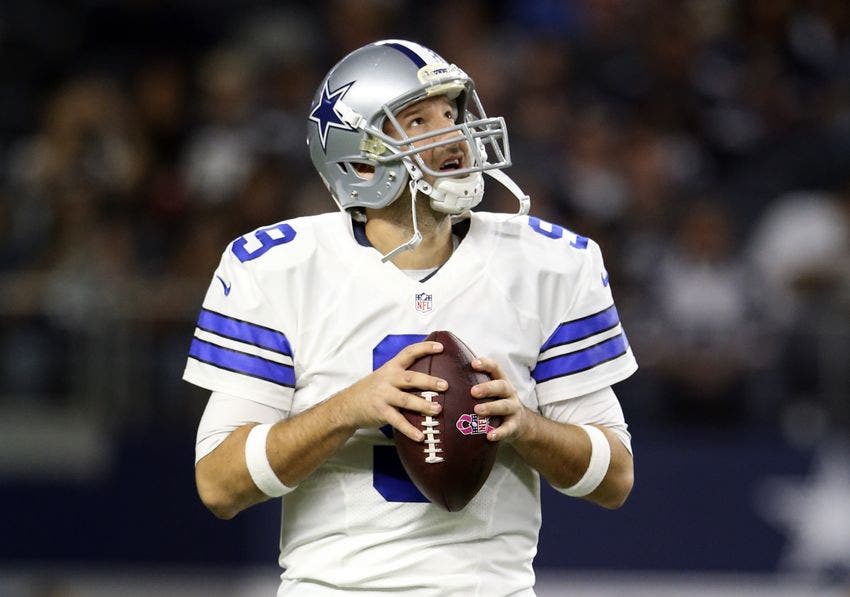 Cowboys fans were impatient and relentless when it came to Romo. As an undrafted free agent out of Eastern Illinois, Romo exceeded every single expectation he faced. He has the third-most touchdown passes (248), the fourth-most yards (34,183), and the highest passer rating (97.1) among undrafted quarterbacks. Only nine such players in NFL history have started 100 games, and Romo is fourth with 78 wins.
Of course, his numbers compare favorably to those of all quarterbacks, not just undrafted ones. He's fourth in NFL history with a 97.1 passer rating, sixth in yards per attempt (7.9), and fifth in completion rate (65.3 percent). The best statistic of all? He's 14th in career fourth-quarter comebacks – seventh among active players.
Romo takes a lot of heat for not being "clutch," despite having the numbers to prove he is. His botched snap against the Seahawks and poor track record in winner-take-all games are the main reasons for that, but he won far more games in the fourth quarter than he lost. Yet, it's the game-clinching interceptions fans remember most – not his 30 career game-winning drives. It's that stubbornness that makes Romo so underappreciated.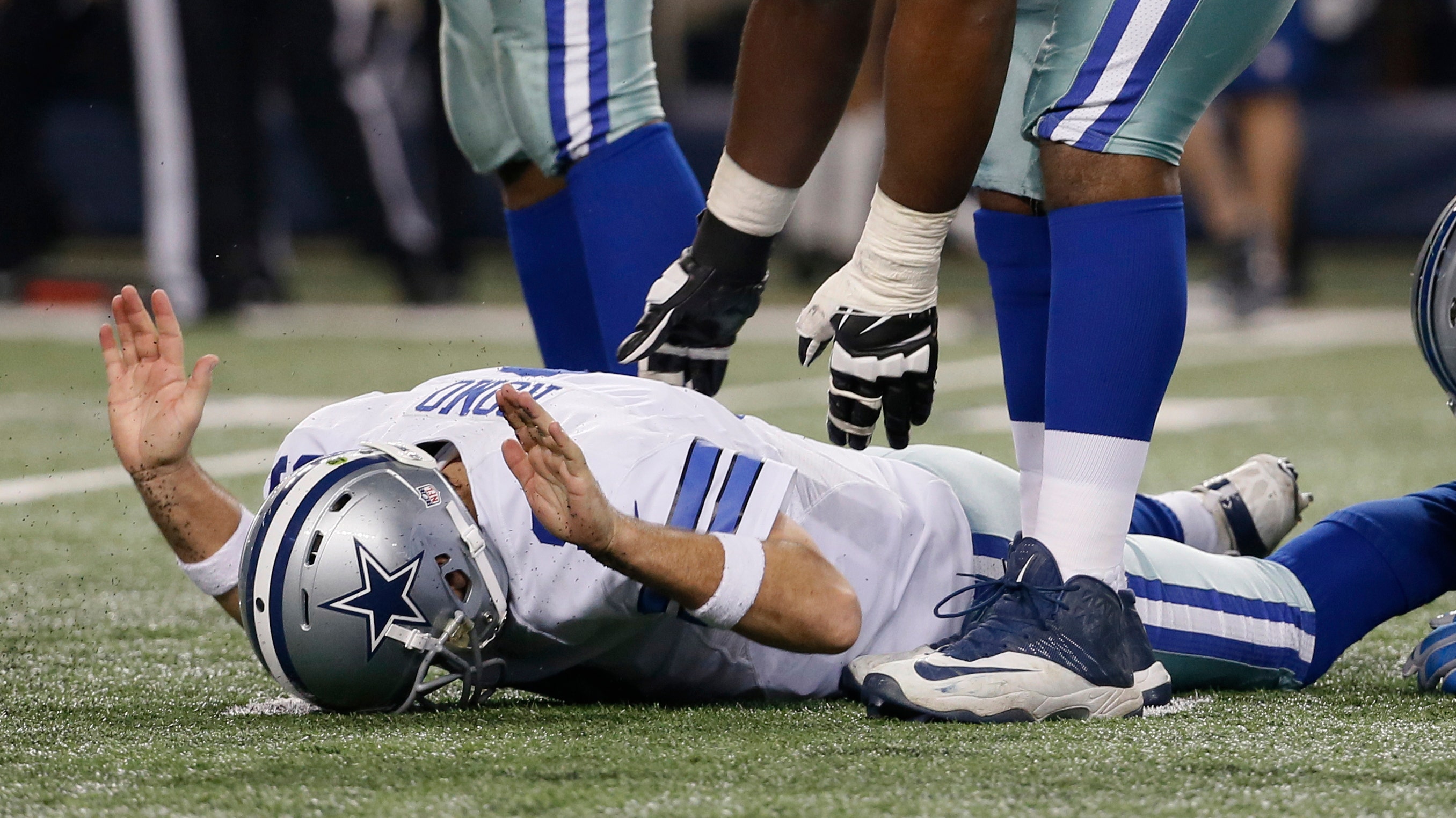 And that's without even mentioning what he did for Dallas behind the scenes. In 2011, he not only played through a broken rib and a punctured lung, but he did so while leading the Cowboys to a remarkable comeback win over the 49ers. He continued to play through those injuries for six weeks, needing pain-killing injections every step of the way.
In 2014, he emerged from the locker room at Wembley Stadium to lead the Cowboys to a 31-17 win over the Jaguars, battling through two fractured transverse processes. In 2013, he tried to convince the Cowboys to let him play through a herniated disc, which he was ultimately unable to do. It's those displays of toughness and resilience that fans often forget.
By the same token, if not for his unquestioned support for Dak Prescott this past season, perhaps the Cowboys wouldn't have gone 13-3. He could have demanded an open competition, or worse yet, his job back when healthy, making for a disastrous situation in Dallas. Instead, he held a press conference to praise Prescott, putting his personal desires and competitive nature aside. He took a backseat to a rookie who won the starting job due to an unfortunate injury. Yet Romo never wavered on his support for his replacement.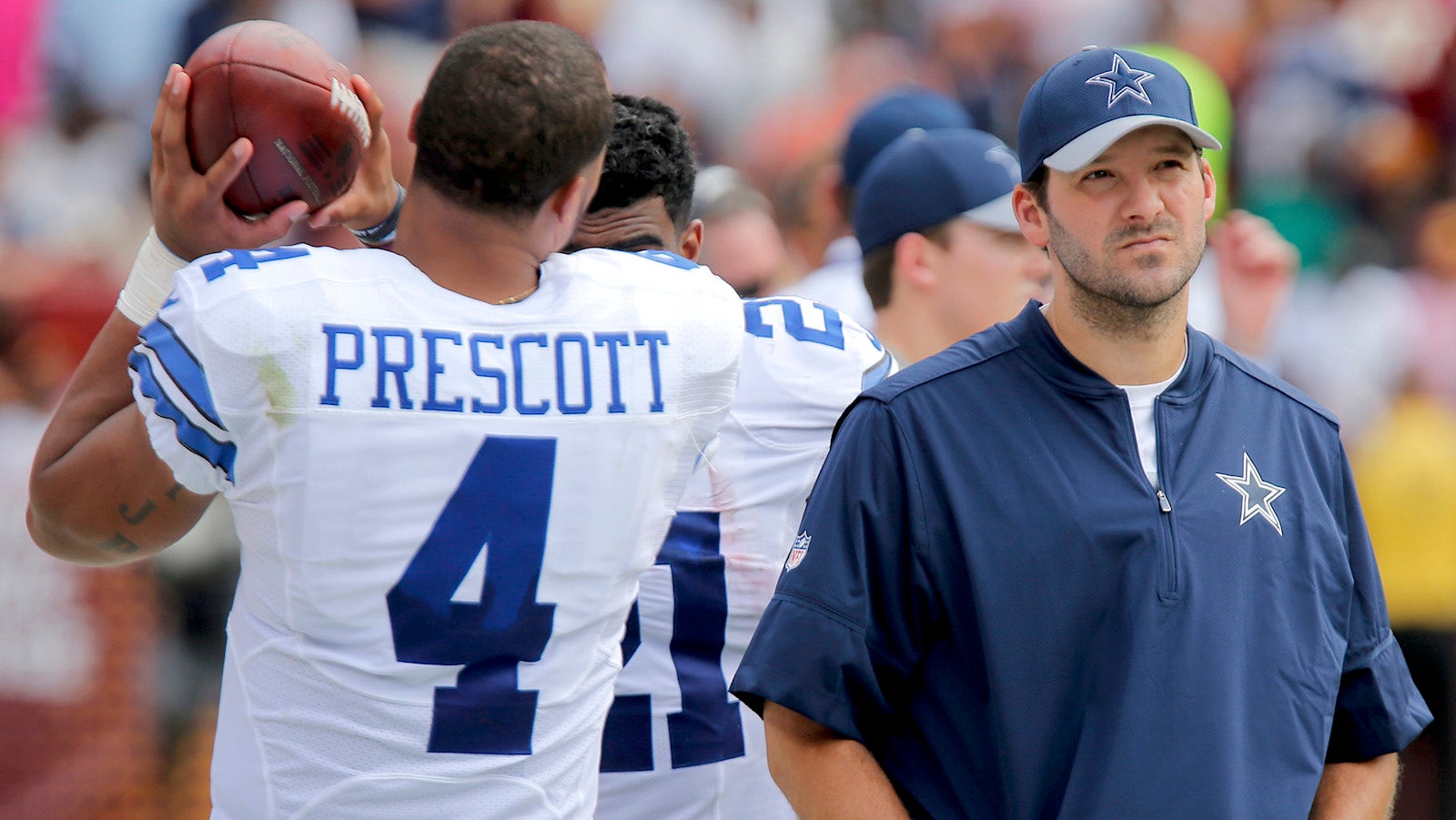 That's not something you see every day in the NFL. Quarterbacks don't make heartfelt speeches to the media, putting their faith in the guy who just took their job. Romo did, because he was the ultimate teammate for the Cowboys.
With his time in Dallas now over, fans may start to realize how fortunate they were to have a quarterback of Romo's caliber. Even Prescott leading the Cowboys to a Super Bowl won't make Romo's time forgettable. It was as memorable as any quarterback's time in Dallas, through all the ups and downs.
Now that they know he'll never wear another jersey other than Dallas', it's finally time for Cowboys fans to appreciate Romo for the outstanding quarterback he was.