Tom Telesco wants Jerry Attaochu to take the next step at OLB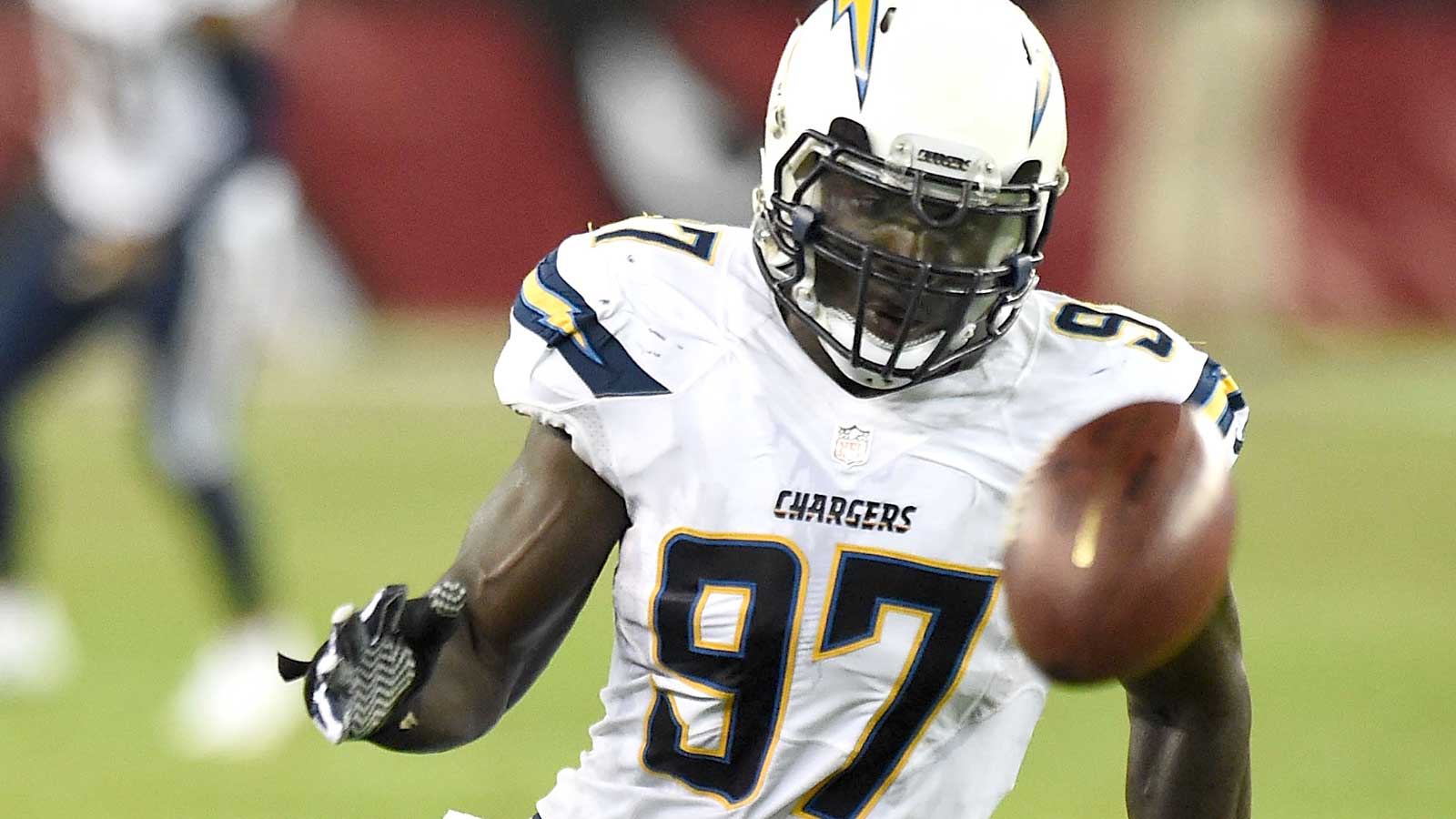 If Jeremiah Attaochu was available this year instead of last year, Tom Telesco would still be targeting him in the NFL Draft.
"We drafted him last year for a reason, because he was an excellent pass-rusher in college," the Chargers general manager said. We think he's got a really great future as a pass-rusher for us."
That's the plan for the second-year Georgia Tech product. With the departures of key pass rushers like Dwight Freeney and Jarret Johnson, it'll be up to Attaochu to take the next leap for the Bolts' defense.
And even with his kind words, Telesco could still target a pass-rusher. The plummeting Shane Ray might be too tempting for the team to pass up at No. 17, for instance. Same goes for Nebraska pass-rusher Randy Gregory.
Still, Telesco wants to see what he has in Attaochu, especially in practice. The young linebacker could rely on sheer athleticism a few years ago in college. Now, he needs to develop his pass-rushing techniques.
"With pass-rushing, the reps you get in practice to work on moves and counter moves, it's a repetition position, there's no doubt," said Telesco. "The more work he gets out at practice, the better."
(h/t ESPN)