Tom Coughlin not ruling out return to NFL coaching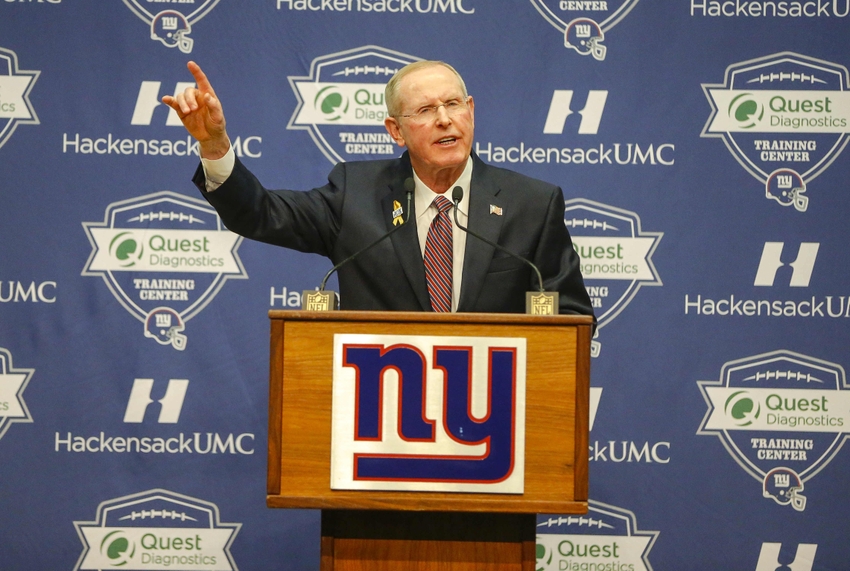 Former New York Giants head coach Tom Coughlin won't rule out a return to the sidelines.
Tom Coughlin had been one of the top head coaches in the NFL. He held the position of the same title with the New York Giants for 12 years which included five playoff appearances and two Super Bowls. However, in Coughlin's final four years at the helm, he compiled a 28-36 record. His last three years were below .500 too, so the organization looked to make a change.
Following the 2015 season, Coughlin resigned from his position. He didn't get fired after all he did, but it's possible the two sides came to a mutual agreement. The Giants would promote offensive coordinator Ben McAdoo to head coach.
The offseason would come and go with Coughlin not taking another coaching job. However, according to the New York Post, he recently indicated that he won't rule out going for another opportunity. The 70-year-old, when asked if he's seeking another job said, "Well, we'll see about that. One day at a time. I hope I can make an impact in the job that I'm in. That's why I'm in that position."
With the NFL offseason still over two months away, we won't hear many head coach rumors. However, it wouldn't be surprising to hear Coughlin's name mentioned whether he's actually interested in returning or not. His résumé warrants the attempt to hire him, even if it's for due diligence. If a team like the Jacksonville Jaguars continue to falter, could he return there?
Tom Coughlin returning to the sidelines may be surprising at this point. He's past the usual 50-60 age range of head coaches, and worked the sidelines for 20 years. If the itch is still there, though, maybe he'll come back for the 2017 season.
This article originally appeared on