Tom Brady Threw His First Interception of 2016 (Video)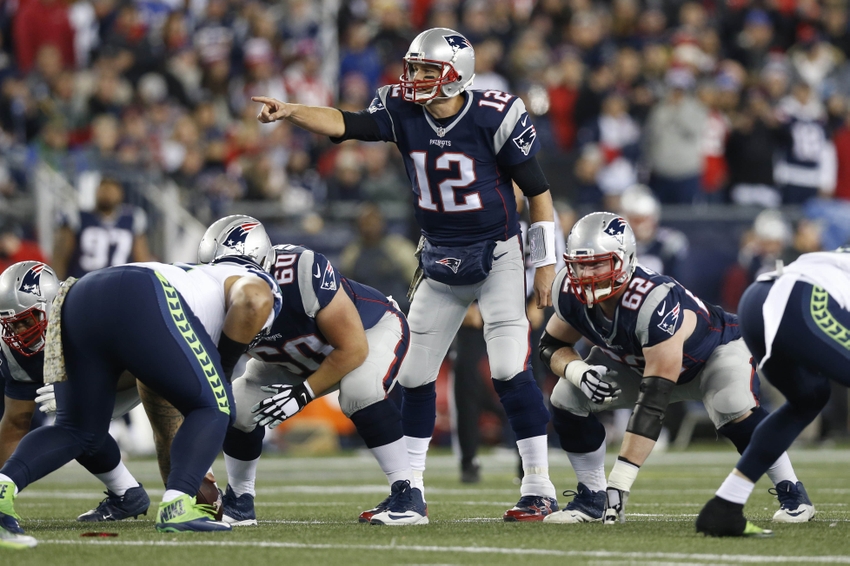 Tom Brady had been near perfect for the New England Patriots since returning, but nothing perfect can ever last as the quarterback finally threw a pick.
Since returning from his four-game suspension to start the 2016 NFL season, New England Patriots quarterback Tom Brady has been near-pristine in terms of his play. He's been leading the offense and his team to big, decisive wins, sure. But that doesn't take into account his ridiculous yardage and scoring numbers. Perhaps most ridiculous, though, is that Brady had not thrown an interception entering their matchup with the Seattle Seahawks in Week 10.
Granted, Touchdown Tom has never been on to throw a great number of interceptions. However, to see a quarterback who had to miss the start of the regular season in his late 30s come back and immediately just not make mistakes seems unfathomable. Even if you can't understand it, you don't have to anymore thanks to the fearsome Seahawks defense.
Just before the midway point in the second quarter, Brady felt the pressure from the Seattle pass rush. He rolled out to buy himself some time and then tried to fire a throw into a tight window. That window closed almost immediately, though, as Seahawks DeShawn Shead got in front of the throw and picked off the Pats quarterback:
Tom Brady launches it DEEP…
But it's intercepted!@dshead24 comes down with the pick. #SEAvsNE https://t.co/ItefmDP5Vu

— NFL (@NFL) November 14, 2016
How is Tom Brady ever going to recover from this? He threw an interception so his career is basically over at this point. Just walk away before you embarrass yourself, Tom.
Of course, that's all hyperbole. Not throwing an interception in 2016 was a silly streak that Brady probably didn't even realize he had going. He'll recover quickly and without a hitch. And at the end of the year. the safe bet is on his good throws intensely outweighing ones like this one.
This article originally appeared on