Tom Brady shows he can laugh about Deflategate in Foot Locker ad (Video)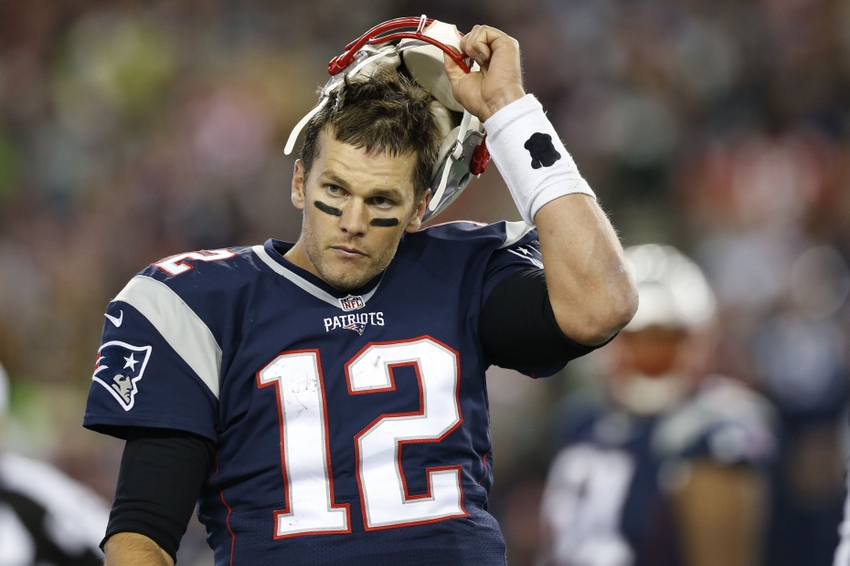 With Deflategate finally behind him with a suspension served, Tom Brady is ready to laugh about it now.
After a prolonged back and forth with the league regarding deflated footballs in the 2015 AFC Championship Game, and a pseudo investigation by the NFL, Tom Brady finally gave up part of the battle and served a four-game suspension to start this season.
Brady has always maintained his innocence regarding "Deflategate." Anyone that knows anything about air pressure dropping in cold weather can attest to the conditions affecting the footballs in Foxboro that fateful night.
With his suspension served and the whole thing hopefully behind him now, Brady can poke fun at Deflategate and how it was handled.
WATCH Tom Brady express his feelings on unfair punishments in our new #WeekofGreatness spot! pic.twitter.com/dtwT41AGNJ

— Foot Locker (@footlocker) November 16, 2016
According to ESPN's Darren Rovell, Foot Locker wrote the ad for Brady and he was all-in to do it. The spot debuted on Wednesday, and is slated to air for 10 days leading up to and around Thanksgiving as part of Foot Locker's annual Week of Greatness promotion.
Rovell cited how Jed Berger, Foot Locker's vice president of brand marketing, pointed to the importance that the Week of Greatness ads resonate during the short run they get. Brady's spot is sure to do that, and remain memorable after it's done airing.
The NFL office, and commissioner Roger Goodell, may not quite see the humor in Brady's willingness to troll them and poke fun at Deflategate. It's uncertain if Brady will really help Foot Locker sell more shoes at the start of the holiday shopping season, but he was able to humorously rant about a silly part of his legacy and maybe put some closure on it.
This article originally appeared on