Tom Brady shares old yearbook photo of his absolutely ridiculous hair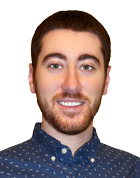 Tom Brady has been a star quarterback in the NFL for more than a decade, winning five Super Bowls and making 12 Pro Bowls in his career.
He's changed a lot from his days as a slow prospect at the NFL Combine, switching up his hairstyles from a clean trim to flowing lettuce.
His hair back in high school (we think) was absolutely staggering, though. He shared a photo on Instagram on Tuesday, seemingly of his yearbook picture. Just look at that 'do.
To answer his question: No, it is not time to bring that back. Not now, not ever.