Tom Benson not competent? Think again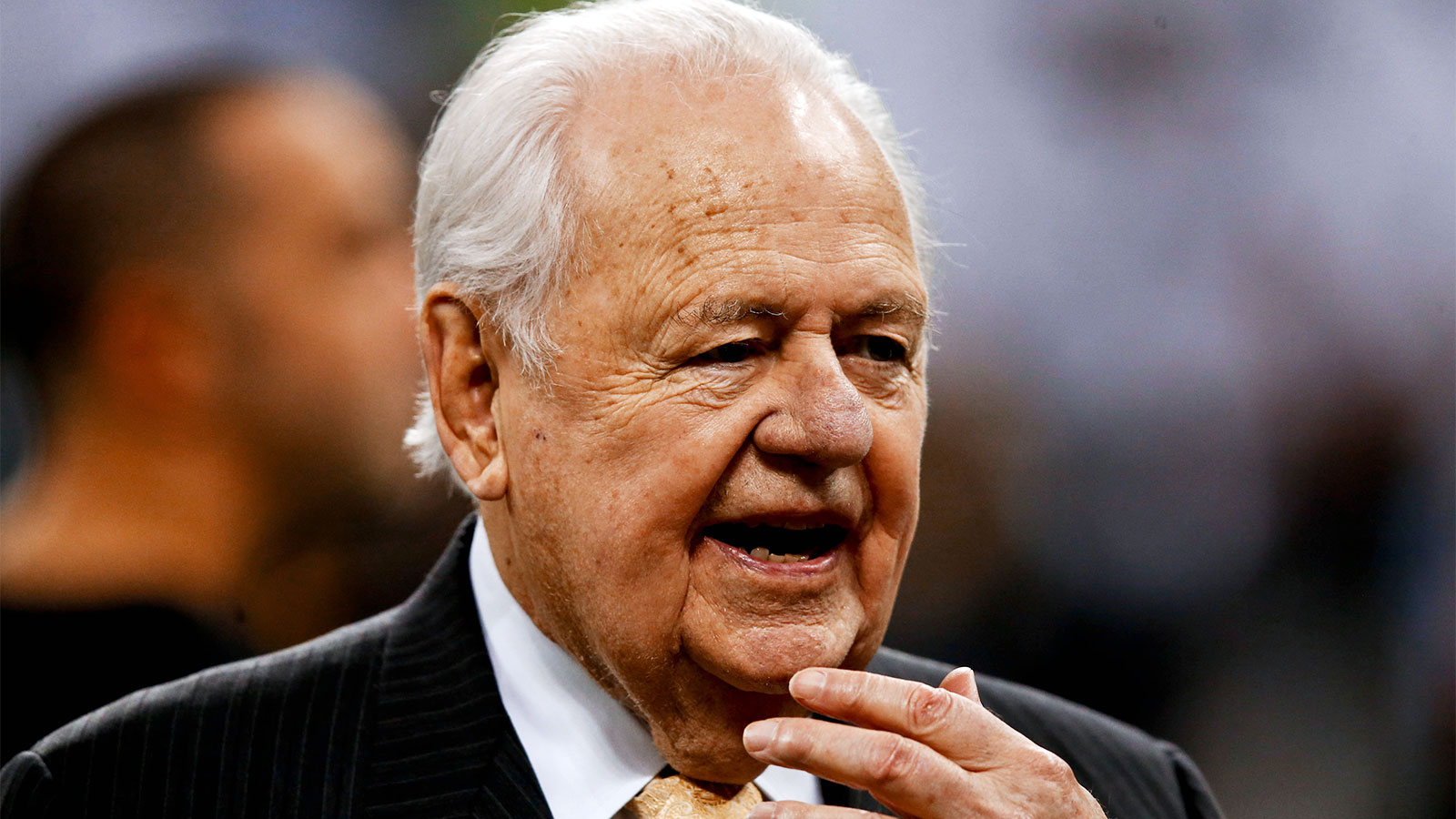 While the civil trial officially began between Tom Benson and his daughter and grandchildren, Benson wanted to make sure it was known that he's doing just fine. The owner of both the New Orleans Saints and New Orleans Pelicans had a few things to say on his way out of the courtroom, according to Mike Triplett of ESPN.
"When asked on his way into the courtroom if he's still capable of running his franchises, Benson grimaced and said, 'I've been running 'em for 50 years, huh?'"
Then Benson threw out a joke or two to lighten the mood, according to Triplett.
"Later, while walking down a hallway with the assistance of a cane, Benson turned to the media and joked, 'Y'all can report that I'm still walking. Damn good.' He then turned back and said, "All I want is a good football team and a good basketball team."
Well, there you have it. Benson just wants to see his teams have some success in 2015. It's safe to say that all of Who Dat Nation is pulling for the same thing.
(h/t ESPN)
Photo Credit: Derick E. Hingle-USA TODAY Sports