Todd Gurley Questionable for Week 10; Rams RB Feels Fine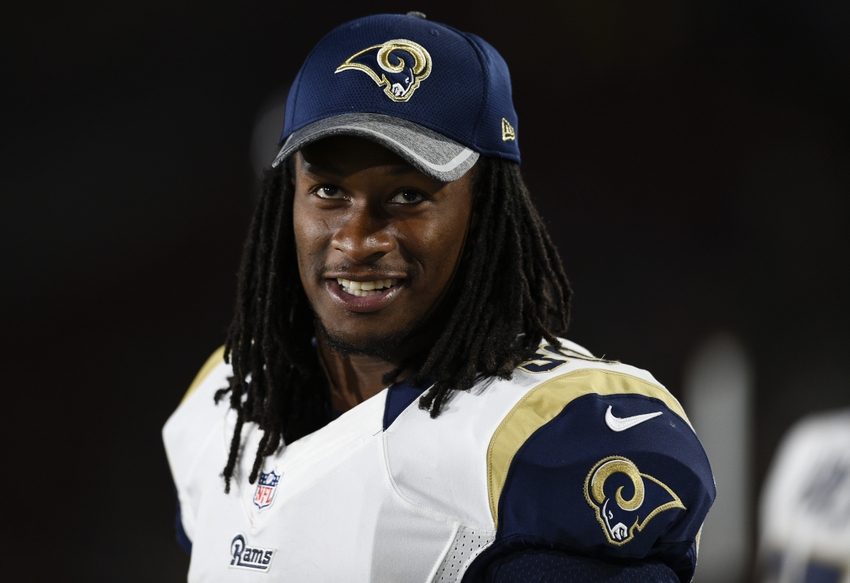 The Los Angeles Rams released their last injury report of the week on Friday and Todd Gurley was listed as questionable.
The final injury report of the week was released on Friday by the Los Angeles Rams, with the biggest news being that running back Todd Gurley is listed as questionable for the game versus the New York Jets.
Gurley popped up on the injury report on Wednesday with what was originally considered to be rest related. On Thursday's hypothetical injury report, Gurley was once again listed as a "did not participate."
After Friday's practice, Gurley is listed as questionable for Sunday, as is Michael Brockers, LaMarcus Joyner and Trumaine Johnson. All four players were listed as full participants in practice, so it looks like Gurley will suit-up barring something unforeseen.
Gurley, Brockers, Johnson, and Joyner were all "full" participants in today's practice. Gurley told media he felt good after the session.

— Myles Simmons (@MylesASimmons) November 11, 2016
Wide receiver Nelson Spruce has been ruled out for the contest.
When speaking to the media, Gurley sounded a bit optimistic about his status, although he didn't go into great detail, per Alden Gonzalez of ESPN.com:
"I felt pretty good today," he said. "I'll leave it at that."
It isn't clear what caused Gurley's injury, but thankfully for the Rams it isn't serious. On an offense filled with issues, the last thing Los Angeles needed was a Gurley absence to complicate things further.
Gurley has struggled mightily this season and won't be getting a reprieve this week. The Jets are among the league's elite at stopping the run and should have no problem stopping the Rams' disappointing ground game.
This article originally appeared on