Todd Bowles says the Jets may keep all four QBs, which is a terrible idea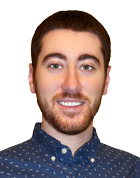 Roster cuts have already begun as teams were required to get under the 75-man limit on Tuesday. The second round comes on Saturday when regular season 53-man rosters are finalized. That means more than 700 players will be without jobs when the final deadline hits in a few days, but don't bet on any of the Jets' quarterbacks being among them.
New York has four quarterbacks on the roster and it could stay that way, despite the fact that teams almost never carry more than three at the position. Todd Bowles acknowledged that very possibility on Tuesday.
"All four are good football players," Bowles said via the team's official site. "We can keep all four. It's just a matter of battling with the other positions, so that's still up for grabs and we'll have to wait until after this game to see how that plays out."
Most teams roll with two quarterbacks. Some are forced to keep three on the active roster. Going into the regular season with four quarterbacks – two of which will probably never step foot on the field – is ludicrous.
Ryan Fitzpatrick is the undoubted starter while Geno Smith's and Bryce Petty's futures with the team remain murky. The Jets have reportedly fielded calls for both players regarding a trade but nothing has materialized just yet.
Christian Hackenberg is the one who makes this a difficult situation. He's played just one preseason game and looked terrible in it, completing 6 of 16 passes for 105 yards with one touchdown and an interception. Seeing as the Jets held him out of the first two preseason games, he's obviously not ready to play an NFL regular season game.
They can't cut Hackenberg after drafting him in the second round, though, which means he has to be on the roster. Smith and Petty are both serviceable backups, but neither are quarterbacks you want to turn to, even in a pinch.
All around, this is just a bad idea for the Jets. No team needs four quarterbacks, let alone four marginal ones. It's not like Petty is the quarterback of the future, and Smith is going to be gone after this season anyway. Hackenberg and Fitzpatrick are the only must-keep players while the other two are a toss-up.
Having all four quarterbacks on the roster will limit the Jets at positions where they could use depth – like cornerback or wide receiver. It would prevent them from keeping potential playmakers on the team in favor of two or three quarterbacks who will probably never play. Or at least Bowles should hope they never see the field.
While Bowles suggests New York could keep four, he's either A) going crazy or B) trying to stir up trade interest in Smith and Petty. Saturday should be an interesting day for the Jets.